Market Forces
A shifting audience landscape presents marketers with unprecedented challenges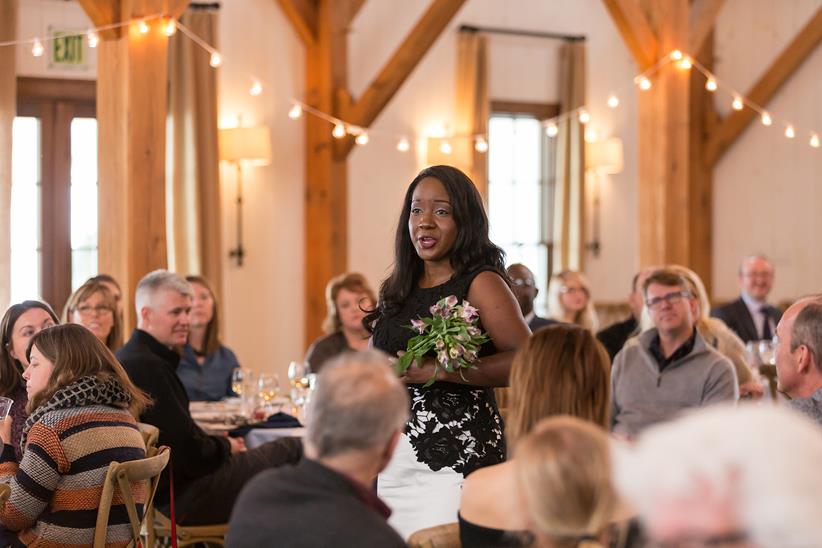 If there's one constant in opera marketing, it's change. The industry's marketers today face a landscape wildly different from that of a decade, or even a few years, ago. They must respond to the accelerating developments in technology and continuing shifts in modes of reaching audiences. Even more, they have been forced to confront a profound and alarming demographic change among core audiences: Subscribers, who traditionally have accounted for a large proportion of total ticket revenue, are declining in number as they transition into retirement, fixed incomes and reduced mobility. Adding urgency to the reality, these older patrons are leaving at a faster rate than that at which younger ones are arriving.
This seismic shift and its implications have been the focus of discussion among marketing professionals from OPERA America's Professional Company Members at the annual Opera Conference and in recent meetings at the National Opera Center. Independently, and with the help of consultants, companies are mining their databases, monitoring perceptions and modeling new strategies, all in an effort to increase the involvement of younger enthusiasts. Funding for some of this work has come from the Wallace Foundation's Building Audiences for Sustainability grant program and OPERA America's Innovation Grant program, which is supported by the Ann and Gordon Getty Foundation.
Marc A. Scorca, OPERA America's president and CEO, says, "Faced with this new reality of demographic change and evolving audience attitudes and behaviors, intensified research into all aspects of audience development becomes essential."
San Francisco Opera's research, for example, has illuminated the depth of the problem and the breadth of opportunity for a solution: A study showed that 78 percent of the company's subscribers are Baby Boomers and members of the Silent Generation, with an average age of 67.1. However, the company's market holds considerable potential for increasing attendance by younger audiences: Millennials account for just 10 percent of San Francisco Opera's current audience (as represented in the study's sample group) but 28 percent of the population. This is also true, to a lesser degree, of Generation X, which makes up 13 percent of the audience but 17 percent of the population.
But there's another new reality: Prospective younger audiences display preferences and expectations that are significantly different from their opera-going forebears. For the "new cultural consumer," according to the most recent "Culture Track" study, published by the strategy firm LaPlaca Cohen in 2017, the primary motivation to attend a cultural event is to have fun and relieve stress. By contrast, earlier generations fall in line with the European notion that high culture — opera, symphony, ballet, art museums, theater, chamber music, choral music — is an essential life-enhancing experience for personal growth and community enrichment.
Companies are working to analyze the demographic and psychographic characteristics — and to discover the outside cultural interests — of younger operagoers, in order to learn what led them to their first opera. These studies are helping marketing teams to identify similar traits among prospective audiences and design appropriate strategies to recruit them.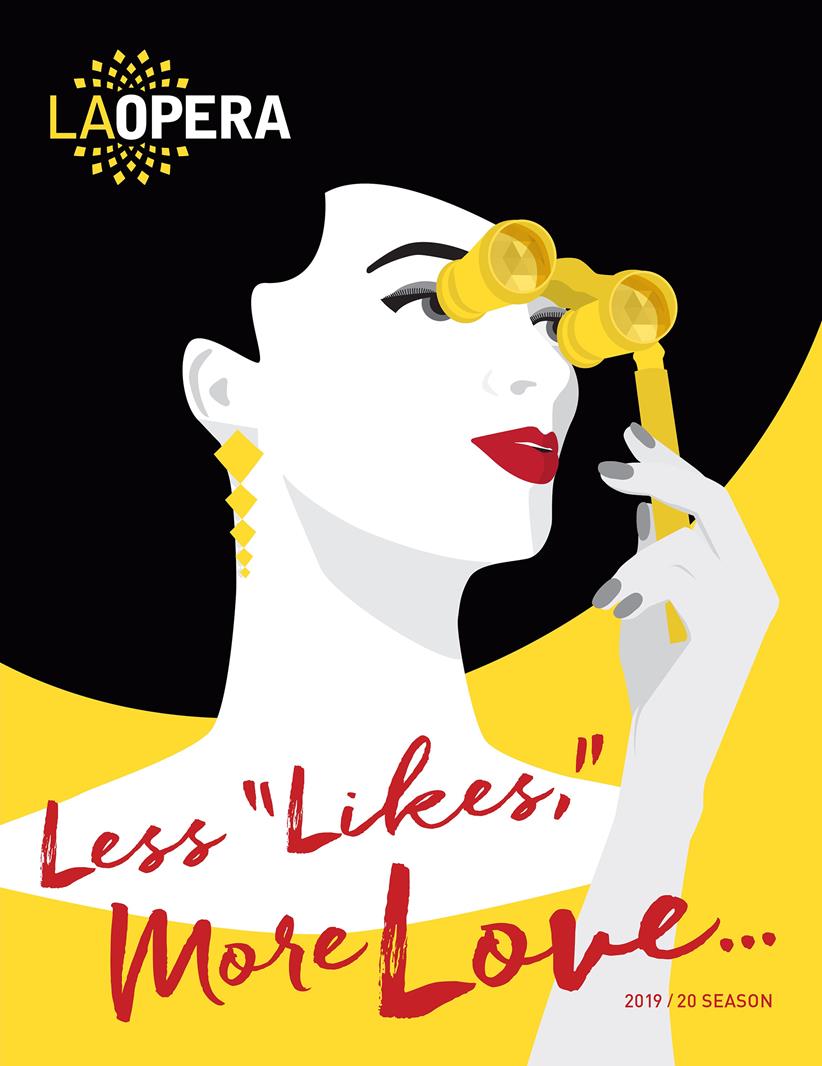 The LaPlaca Cohen study also describes critical factors that drive potential new audiences away from cultural experiences. Key among them is the alienating effect of underrepresentation: when cultural offerings, in their content and performers, fail to manifest a diversity of backgrounds and ethnicities. The study found that people of color are 82 percent more likely than non-Hispanic Caucasians to say that a reason for not participating in cultural activities is that these activities don't "reflect people of all backgrounds."
This is borne out by member company research. Opera Theatre of Saint Louis, for example, has observed that ethnic diversity in casting has led to greater diversity among audiences, both at those particular performances and, to a more modest degree, at other performances, as well. Respondents of all backgrounds — especially younger audience members — told the company that diverse casts are appealing because they signal contemporary, modern, authentic work.
To reinforce the inclusivity of its brand, OTSL's community-based efforts, such as the volunteer Engagement and Inclusion Task Force, are building relationships with organizations and leaders in St. Louis. "By hosting and seeking out meaningful conversations about the very issues we see in our world today, we hope to improve the status quo for our community, as well as to prove that our art form has the power to inspire dialogue and change minds," says General Director Andrew Jorgensen. "My goal for Opera Theatre is that our storytelling and staffing should reflect the rich diversity of the St. Louis region."
Closely related to lack of diversity as a deterrent to participation in cultural experiences is lack of personal relevance: a sense, as the LaPlaca Cohen study succinctly reported, that an experience is "not for someone like me." Member companies are focused on reducing and ultimately eliminating this barrier. Los Angeles Opera, for instance, has been working to change perceptions and reinforce relevance. The company has devoted considerable resources to developing a new, contemporary, accessible "brand voice" for use across all departments. They describe their former brand voice as that of a hip (white) college professor. The new brand personification is characterized as androgynously female; of neutral race; curious about the world; an adventurous traveler; a collector of people, cultures and fashion; and a connector.
Companies are keeping a keen eye on the level of commitment among new audiences. OTSL has observed that the annual drop-off rates (the percentage of new buyers who fail to return) for Millennials, Generation X and ethnically diverse audiences were higher than the overall rates. However, experience-enhancing programs and performances custom-made for younger cohorts can produce a higher level of involvement. Opera Tastings, which attract newer operagoers to casual gatherings, are leading patrons to increase their frequency of mainstage attendance. And donations by participants in OTSL's Young Friends program are outpacing those of others in the same age cohorts.
According to the LaPlaca Cohen report, new cultural consumers display loyalty to organizations in new ways, based on beliefs in consistency, trustworthiness and kindness. They want what has come to be called a social return on their investment: They expect organizations they support to have a positive impact on their community and the world.
"These LaPlaca Cohen observations are important as way-finders for companies," says Marc A. Scorca. "As the study shows, audience expectations are many and complex, based on a mixture of emotional, intellectual and ethical responses to what opera companies present."
The emotional connection with a brand coalesces when patrons cross the threshold, interact with staff and volunteers, and experience performances. This makes the in-theater experience critical. The National Endowment for the Arts' 2015 report "When the Going Gets Tough," based on the most recent General Social Survey, from 2012, identified socializing with family or friends as the highest motivating factor for attending a performing arts event, followed closely by seeing a performance at a particular venue. These findings show that it is important for producers to be particularly "venue-conscious," paying attention not just to mounting productions and selling tickets to them, but to a welcoming experience at the theater as a whole.
Recognizing the importance of the entire audience experience, Lyric Opera of Chicago has institutionalized proactive learning about patrons' journeys through the whole process of opera-going. Automated post-performance surveys generate weekly customer-feedback reports, circulated to all department heads. Follow-up procedures ensure that comments requiring action are assigned to an appropriate staff member. The surveys are not anonymous; instead, elements of the results are appended to constituent records in Lyric's database, allowing for individual patrons to be called when a personal touch is warranted. Meanwhile, companies are finding ways to bring diversity to the whole audience experience, as well as to onstage offerings. Among Los Angeles Opera's ideas for making people of diverse backgrounds feel welcome, for instance, is the use of audibly diverse voices in pre-show "voice of god" announcements.
"It is no longer enough simply to deliver excellent productions," says Scorca. "In today's opera world, companies must pay attention to every aspect of the audience experience, from the ticket sale to departing from the theater after the performance ends."
This article was published in the Summer 2019 issue of Opera America Magazine.