A Dilemma for Fundraisers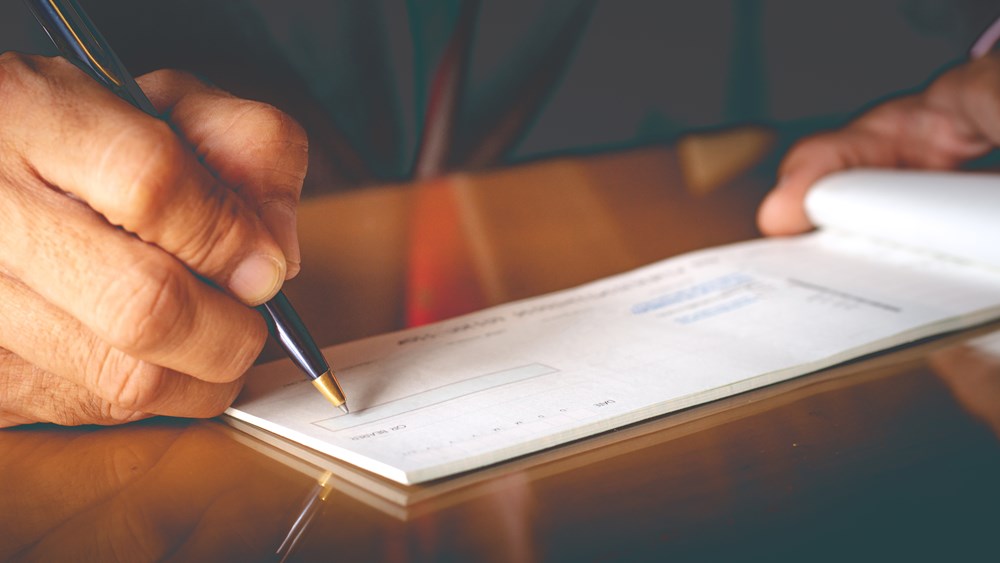 Development departments and COVID-19
The pandemic crisis posed a wrenching question to opera's fundraisers. Yes, the industry shutdown had resulted in an initial loss of over $120 million in ticket revenue, sponsorships, and venue rentals. But would it be acceptable to solicit donations at a time when people were worried about illness or losing their jobs? "You did freeze for a second, since you didn't want to be inappropriate," says Karen Flayhart, director of development at Opera Omaha. But a second, Flayhart says, was all she had. "It is my responsibility to protect the investment that donors have already made in the company," she told herself. Opera Omaha, which had just seen its annual ONE Festival wiped out, helped lead the way for the industry. While many companies asked their audiences to donate tickets back, Omaha was among the first to up the ante, finding sponsors to match these gifts dollar for dollar.
Other companies jumped right in with their own incentives. Cincinnati Opera, which had to cancel its entire 100th anniversary season, found donors to step up with $250,000 in matching funds for ticket donations, and the money was devoted to an Artist Relief Fund benefiting singers and creative teams.
Across the country, companies put together uniquely branded drives, often based on their own specific circumstances. The Dallas Opera's Emergency Relief (DOER) Fund garnered ticket donations and other gifts that helped offset the FY2020 operating budget and offered some compensation to artists and backstage crews for its three spring productions. The company is planning a new DOER campaign in the fall, although the acronym will now stand for "Dallas Opera Excellent and Resilient."
When the pandemic struck, Lyric Opera of Chicago had been just weeks away from presenting the centerpiece of its season: its first full Ring cycle in a quarter-century. Tickets had been sold to Wagnerians from 26 countries and all 50 states, but the run had to be canceled. Lyric themed its rescue effort to the larger-than-life action in the operas themselves and started a Heroes Fund, which was fueled largely by contributions from its board of directors and netted $10 million. But ticket buyers also responded to the campaign, donating back $2.5 million in tickets and exponentially raising the number of "heroes" who stepped in. "It's not a name that would work in other circumstances," says Elizabeth Hurley, the company's chief development officer. "But now it has been a way to talk about the investments people are making in the company."
Sarasota Opera found notable success by throwing extra effort into a region-wide Giving Challenge, which combined fundraising pleas from 700 nonprofits across four Florida counties. The company funneled a $50,000 grant from the Virginia B. Toulmin Foundation toward matches for donations, adding to the mix a series of "mini-challenges" sponsored by individual board members. The results were inspiring. The last Giving Challenge, in 2018, had raised $16,000 for Sarasota Opera from 183 donors. This year, it garnered $125,000 from 535 individuals, including a number of singers who sent gifts of $25 or $50. "It showed me that there is a tremendous amount of hope during this time," says Scott Guinn, Sarasota's director of development.
Unlike other companies, Seattle Opera was able to hold its annual gala — though just barely. The February 28 event exceeded fundraising goals, but within 24 hours, Seattle had its first coronavirus death. The company decided to forego a major pandemic-related fundraising campaign in favor of a long-term strategy of relationship building. "We're using this time to connect with donors," says Allison Rabbitt, director of development. For Seattle, as well as companies like Minnesota Opera and San Diego Opera, that means everything from virtual happy hours to rounds of phone calls designed to affirm ties with supporters.
Lamplighters Music Theatre, the San Francisco-based Gilbert & Sullivan specialists, decided to mount a virtual gala: an ambitious turn for a company not known for maintaining a robust online presence. Executive Director Cheryl Blalock rallied the community, identifying singers, staffers, and volunteers in the tech-friendly region with the skills to make videos, record audio, edit content, and sell e-tickets. Local philanthropists put up funds to match contributions from smaller donors. The team assembled a one-hour virtual gala that featured welcoming talks, video clips from 40 years of productions, and live performances culled from remote contributors near and far. Hundreds of people tuned in. The company's fundraiser usually nets $30,000; this one took in $60,000.
One effect of the crisis has been to remold companies' relationships with their audiences: When ticket buyers agree to forgo a refund, they transform from customers to donors. Noting this shift, companies are building relationships with these new contributors into the future through frequent contact and letting them know about perks that are usually reserved for long-standing patrons. The Dallas Opera, for instance, received a significant number of ticket donations, many from first-time donors. "We're taking relationship-building steps with them to learn more about how they'd like to be engaged," says Lisa Bury, TDO's chief advancement and strategy officer.
Faced with the crisis, development departments did what they had to do: reaching out to supporters to talk one-on-one. This was a matter of donor stewardship: a way of staying in touch and assuring donors that the company was still thinking about them. Development people have offered a listening ear, a connection to the wider world, and a bit of optimism that things — opera included — will return to normal in the not-so-distant future. Relationships have been strengthened, purpose deepened. "When this is over a year from now, do I want to be remembered for asking for money?" says Omaha's Flayhart. "Or do I want to be remembered by donors for reaching out and saying, 'Thanks, and are you OK?'"
This article was published in the Summer 2020 issue of Opera America Magazine.