Back Stories IV
Throughout its 50th anniversary year, OPERA America is saluting its 16 founding member companies. Here's a look at three of them, then and now.
Houston Grand Opera
Houston Grand Opera was 15 years old when it became a founding member of OPERA America. It was founded in 1955 by impresario/conductor Walter Herbert (see page 22), in collaboration with a group of Houstonian opera lovers. The company started with a two-opera season, but over the next decade built itself up to five productions annually. David Gockley took over as general director in 1972, and quickly established HGO as a leading force in the introduction of new American operas. In the years since, the company has presented 67 world premieres, including such seminal works as A Quiet Place (Leonard Bernstein and Stephen Wadsworth, 1983), Nixon in China (John Adams and Alice Goodman, 1987), Little Women (Mark Adamo, 1998) and Cold Sassy Tree (Carlisle Floyd, 2000).
The Houston Grand Opera Studio, a pioneering young artist program, was launched in 1977, and has proved a launching pad for singers like Joyce DiDonato, Jamie Barton, Ryan McKinny, and Ana María Martínez. HGOco, established in 2007, under the leadership of Anthony Freud, sends education and performance programs throughout the Houston era, commissions works that resonate with the community, and has forged partnerships with numerous local organizations, helping define Houston Grand Opera as a vital contributor to the city at large.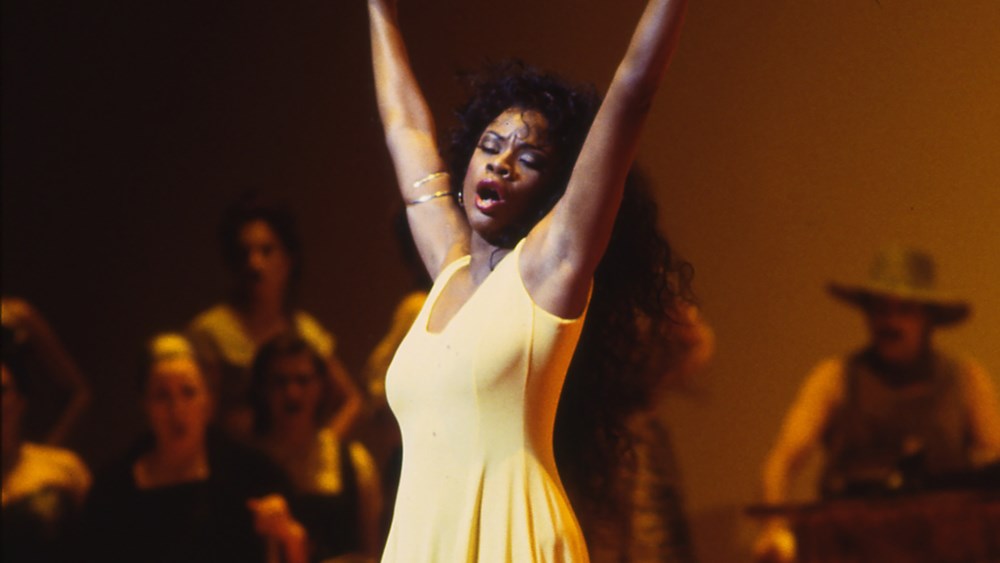 In 1987, HGO moved into the Wortham Theater Center, whose two auditoriums offer the company the flexibility of staging both intimate works and grand opera in appropriate venues. The facility, which also houses HGO's administrative offices and technical shops, suffered severe damage from Hurricane Harvey in August 2017, but the company valiantly regrouped. Under the direction of Artistic and Music Director Patrick Summers and Managing Director Perryn Leech, HGO moved the 2017–2018 season to the "Resilience Theater," a hastily constructed performance space within a nearby convention hall, before gratefully returning to its home in the fall of 2018.
Opera Philadelphia
The roster of OPERA America's founding members included two intense competitors: Philadelphia Lyric Opera and Philadelphia Grand Opera. Both companies brought the greatest singers of their day to their home city, but both struggled for funding. The rivalry ended in 1975, when they merged to form the Opera Company of Philadelphia. Star singers continued to play a key role in the new organization: Luciano Pavarotti staged his International Opera Competition under its auspices between 1980 and 1996; Jessye Norman made her U.S. opera debut there in 1982.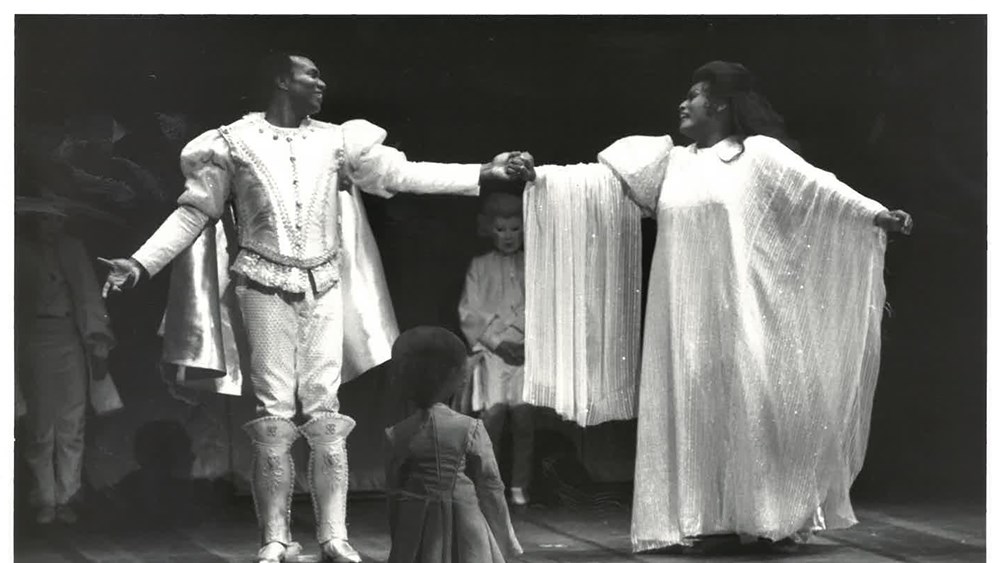 Philadelphia had historically been conservative in its musical tastes, but the company started introducing 20th-century works, by Stravinsky, Britten, and others, into its repertory. It put a new emphasis on education, introducing Sounds of Learning, a program that brought opera to Philadelphia schools. It was one of the three companies to co-commission Margaret Garner, by Richard Danielpour and Toni Morrison, presenting the Philadelphia premiere in 2006.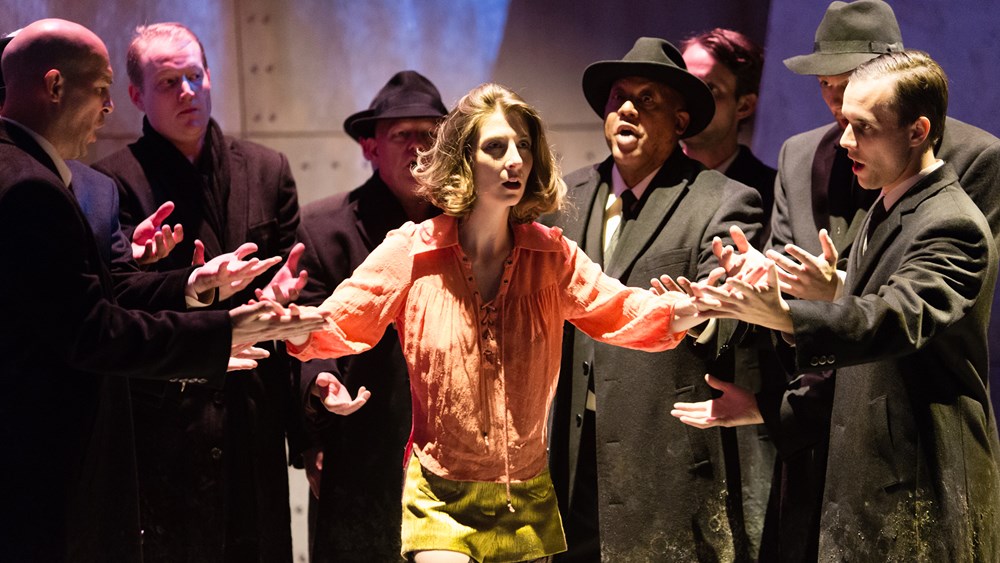 In 2011, David B. Devan, who joined the organization as managing director in 2006, took over as general director. With the aim of defining the Opera Company of Philadelphia as a resource for the community at large, he oversaw its name change to Opera Philadelphia. Under Devan's direction, the company has embarked on a number of partnerships with local organizations like the Philadelphia Museum of Art, Barnes Foundation, and Bearded Ladies Cabaret. It launched its innovative Composer in Residence program, offering professional development to leading young creative artists, and put remarkable emphasis in its repertory on contemporary works as well as world premieres like Missy Mazzoli and Royce Vavrek's Breaking the Waves. In 2017, Opera Philadelphia introduced O17 — the first in an annual series of wildly popular two-week festivals, featuring a dazzling variety of offerings, from new works to reimagined stagings of the classics to alternative cabaret.
Tulsa Opera
One of the oldest opera companies in the U.S., the Tulsa Opera Club debuted in 1948, with a performance of La traviata in a high school auditorium. Twelve years later, the company — now known as Tulsa Opera — gained national attention with another Traviata when Life magazine touted its handmade, 4,000-prism chandelier. Met stars regularly visited the company. Among the luminaries who performed with Tulsa Opera were Roberta Peters, Beverly Sills, and Luciano Pavarotti; later on, the company offered performances of Joyce DiDonato and Stephanie Blythe early in their careers.
Tulsa Opera's early offerings centered on the standard repertoire, but eventually titles like Dialogues of the Carmelites and The Cunning Little Vixen joined the mix. More recently, the company has presented contemporary works like Dead Man Walking and The Little Prince. Tulsa Youth Opera offers training to area students and mounts an annual children's opera. In 2010, responding to state budget cuts, the company launched Raise Your Voice!, a collaboration with Tulsa Public Schools that puts music teachers back in public school classrooms.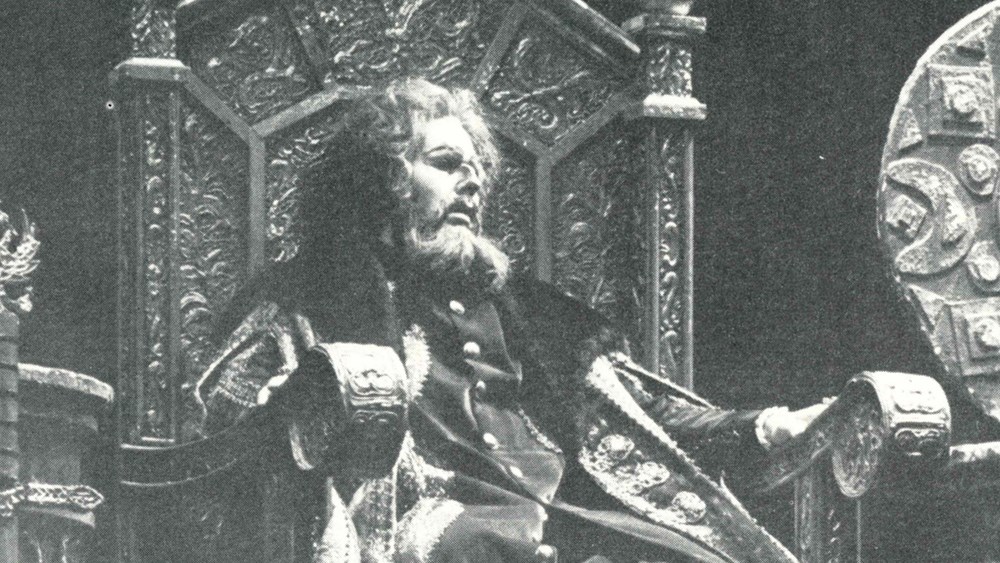 Tulsa Opera's current artistic director, Tobias Picker, is himself a noted American opera composer. Ken McConnell is its general director and CEO. Just last season, the company made history when it presented Lucia Lucas as Don Giovanni: the first transgender woman to star in a U.S. opera production.
This article was published in the Summer 2020 issue of Opera America Magazine.