The 2000s: Advances and Retreats
A decade that changed the face of the industry
The expansion of the American opera scene, which began in the post-World War II period and kicked into high gear in the 1970s, continued steadily through the 1990s. New opera companies were launched and existing ones expanded. In 1990, sixteen OPERA America member companies had budgets exceeding $3 million; in 2000, that number had doubled.
During the decade of 2000–2009, however, the industry encountered significant roadblocks. The first obvious dividing moment was the terrorist attacks of 9/11. In a trend that was most marked in New York City, but rippled through the performing arts around the country, groups working to sell subscriptions to future seasons noticed a falling off, as audience members proved unwilling to make plans far in advance.
Though the immediate shock of 9/11 would fade, the change in ticket purchasing habits proved lasting. A generation that had planned its life around subscriptions to concerts and operas was giving way to one accustomed to making spontaneous choices among entertainment options. The entertainment options themselves were expanding. Shows like HBO's The Sopranos, launched in 1999, made television a serious purveyor of must-see content, while technology like TiVo made it available on demand. In 2007, Netflix started its streaming service, making new films and series available for home consumption. The ability to consume high-end entertainment at home, without the expense and inconvenience of travel and babysitters, was a tempting prospect, and it required a much smaller up-front cost than an annual subscription. One bellwether was Lyric Opera of Chicago, which had long sold out its enormous theater on subscription. After 2002, that was no longer the case.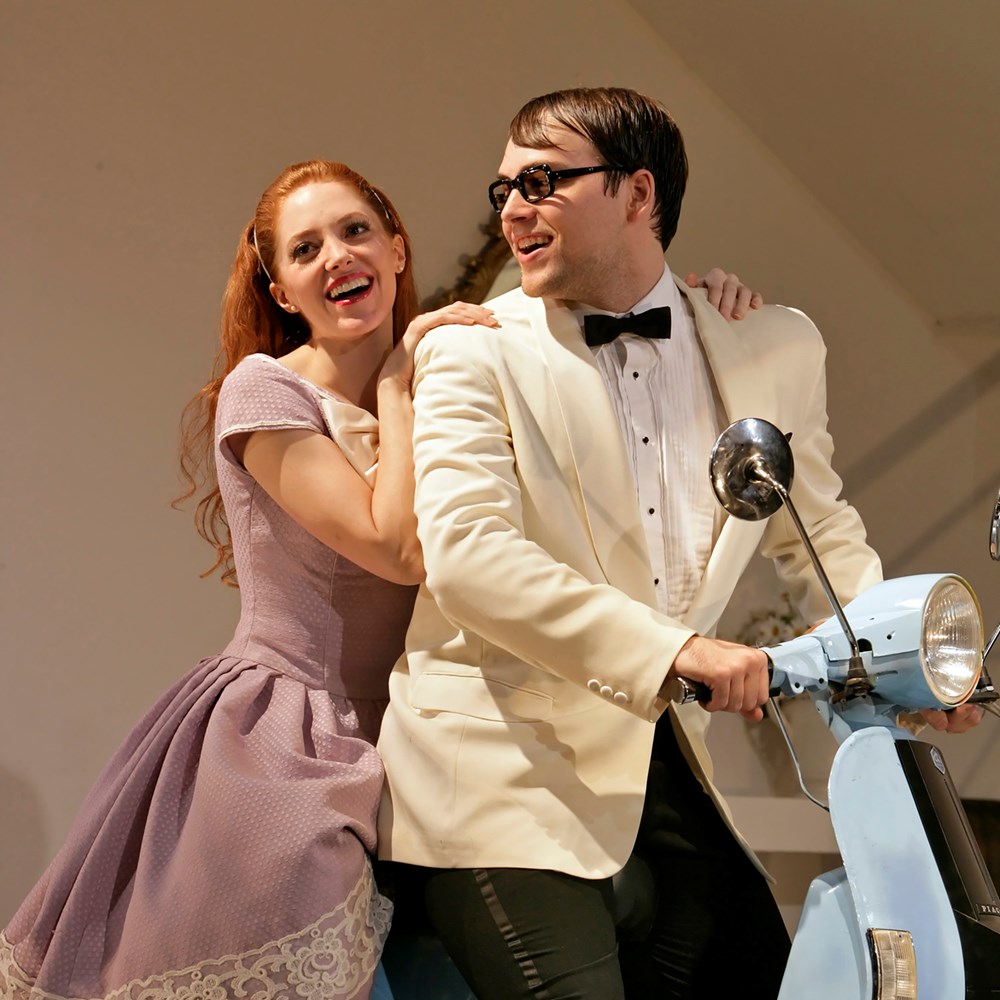 In order to respond to audience demands for flexibility and choice, companies had to develop more sophisticated marketing and sales operations. In 2001, Tessitura, developed as an integrated customer service system for the Metropolitan Opera, combining sales and development data on patrons for the first time, was adopted by six other arts organizations, including the Santa Fe Opera, Seattle Opera, and Lyric Opera of Chicago; by 2008, it was being used by 250 arts and cultural organizations.
The Met began selling tickets online in 2003. Technology made it easy for ticket buyers to customize their own purchases, with options like smaller subscription packages or single tickets, and software sophistication would only grow — by 2005, customers could select their own seats. However, as technology facilitated the transition to more single-ticket purchases, a larger issue loomed. Opera companies had always relied on subscribers not merely for their ticket purchases, but for their loyalty and their potential to become donors. Single-ticket buyers, as more casual attenders, were less likely to give. Jill Robinson, CEO of the consulting firm TRG Arts, notes that the new technology could just as easily have been used to cement membership and loyalty, but with the prevailing wisdom insisting that subscriptions were dead and single tickets were the future, the fancy new tools instead helped undermine the arts' historical revenue stream. "Those practices [around subscriptions] started to erode. You had to claw your way back," she says. The subscription model, it would turn out, was not entirely dead. But it was different.
The economic collapse of 2008 would prove to be a watershed moment for opera companies, depressing ticket sales, donations, and endowment values. These sudden, acute financial stresses exposed underlying structural weaknesses, and several large opera companies, including Opera Pacific and Baltimore Opera, closed for good. The New York City Opera plundered its endowment in order to stay alive. (It would limp along in a much-reduced form until it declared bankruptcy in 2013.)
Other companies pared back their activities, presenting fewer productions and performances. With fewer shows available, even regular operagoers attended less frequently. At the same time, with costs, predominantly for labor, increasing, and ticket prices unable to keep pace, the gap between total expenses and box office income widened precipitously. An OPERA America survey of 97 companies showed that in 2000, they covered 38 percent of their costs through box office, just a one percent dip from 1990. In 2010, box office for 82 companies accounted for 27.7 percent. The growing need for donations, coupled with an audience profile of more single-ticket buyers and fewer subscribers and potential donors, meant that new avenues and strategies for fundraising would have to be found.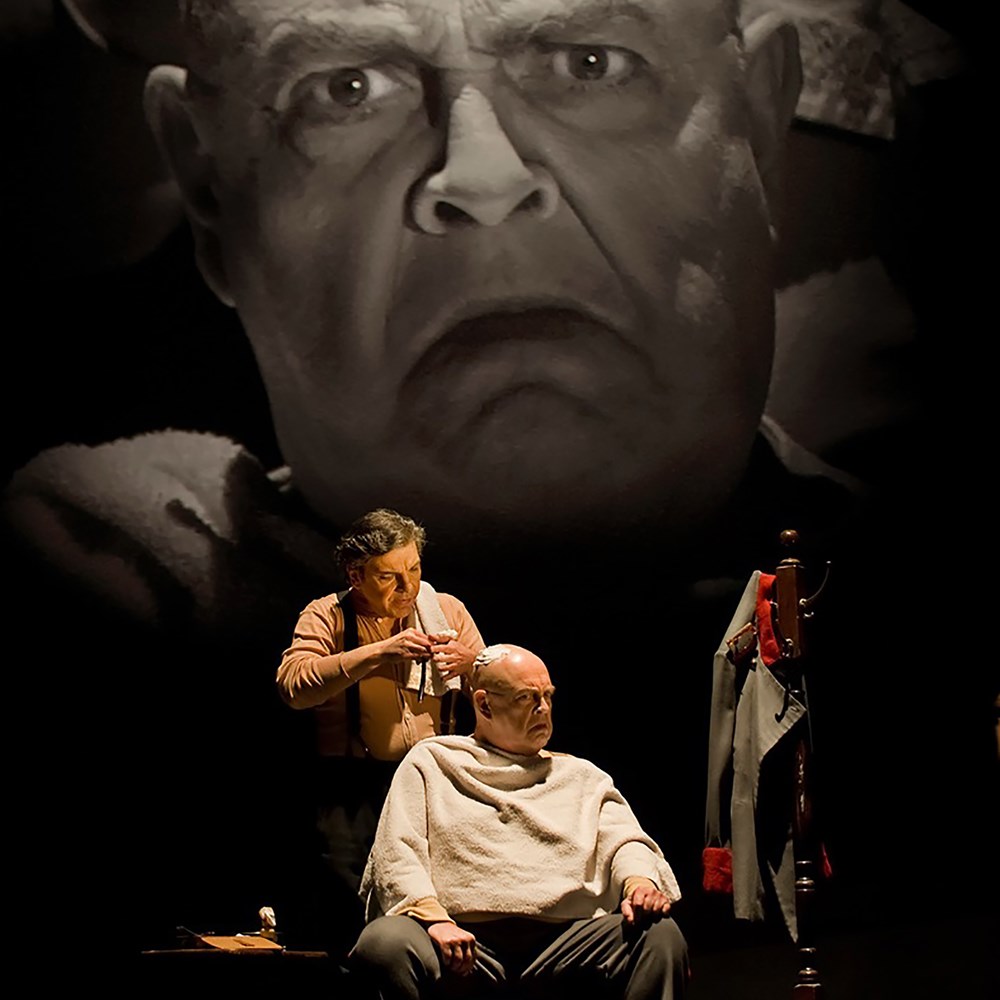 With these forces buffeting established companies, smaller, more nimble organizations began to form. Technology and the burgeoning of social media were lowering barriers to entry, and metropolitan areas with high concentrations of artists began to see the creation of companies interested in exploring niches beyond the standard operatic repertoire. Gotham Chamber Opera, founded by the conductor Neal Goren to explore obscure chamber operas, staged its first production in 2001 in a tiny theater. It gradually expanded to larger spaces and higher production values (such as in its 2010 production of Haydn's Il mondo della luna at the Hayden Planetarium), but it maintained its repertoire direction and relatively small budget. (It closed in 2015.) In the Bay Area, conductor Nicole Paiement's new Opera Parallèle performed contemporary operas, starting with the 2007 world premiere of Lou Harrison and Robert Gordon's Young Caesar. Other new organizations forged even more unconventional paths: In 2006, Beth Morrison Projects was launched to incubate new operas, creating partnerships to fund the commissioning and production of works by young creators not yet on the radar of larger organizations. Opera on Tap was founded in a Brooklyn bar in 2005 as a way to take opera out of the opera house and give singers opportunities to perform; it now has chapters in numerous cities.
The increased fragility of the business model also prompted established opera companies to expand their artistic horizons by commissioning and presenting more new works. After the resounding success of Jake Heggie and Terrence McNally's Dead Man Walking at the San Francisco Opera (October 2000), seven other opera companies collaborated on a more portable production; the piece has been a regular presence in theaters ever since. Generous support from such sources as the Andrew W. Mellon Foundation encouraged more opera companies to embark on such projects, and North American companies produced an average of over 30 world premieres in each year of the decade. They ranged from large-scale works like Richard Danielpour and Toni Morrison's Margaret Garner and John Adams and Peter Sellar's Doctor Atomic to more intimate pieces, like Tom Cipullo's Glory Denied and David Lang's the little match girl passion. Like Dead Man Walking, these works lived beyond their world premieres, getting picked up and presented by new companies, and contributing to an artistic flowering that still continues.
One other major game-changer of the decade — the 2006 launch of the Metropolitan Opera's HD transmissions into cinemas — would also push opera companies around the country to self-examination. If their patrons could access the Metropolitan Opera for $25, what could they offer that was unique and special to their own markets? Financial stresses and new technology had helped to spark innovation, and the decade's shakeups of the opera world would continue to resonate. Business as usual was no longer an option.
This article was published in the Summer 2020 issue of Opera America Magazine.