The American Singer: 1970 to 2020
In 1970, the year of OPERA America's founding, emerging American singers encountered a landscape vastly different from that greeting their counterparts today. For many, the path to a career pointed toward Europe. Quite a few cut their teeth in Germany, which had a huge network of local companies. In a typical pattern, singers like Tatiana Troyanos and Jessye Norman would establish careers in Europe and garner valuable credentials before returning home as stars.
There were far fewer homegrown options in those days. New North American companies — like Lyric Opera of Chicago, The Dallas Opera, Houston Grand Opera, Canadian Opera Company, San Diego Opera, and Seattle Opera — had sprung up in the 1950s and 1960s, but the field's coast-to-coast expansion had not yet kicked into high gear. Another phenomenon not then in place: the young artist program (YAP). San Francisco Opera and Santa Fe Opera both had programs to provide training and performing opportunities for emerging singers, but they were then the exception. In strict mathematical terms, the American opera scene of a half-century ago offered singers far fewer job possibilities than soon became the norm. For many, Europe was the only viable option.
But in the 1970s, the contours of the industry shifted and expanded. It was the decade of a veritable boom in American opera: the period that launched many companies that today remain the field's major players, including Michigan Opera Theatre, Des Moines Metro Opera, and Opera Theatre of Saint Louis. As the national network of companies grew, so did the employment opportunities. Singers still continued to head overseas for training in style and language, but it became possible to build a professional career in North America.
This was also the period when young artist programs started emerging as a vital part of the scene. The Houston Grand Opera Studio and Lyric Opera's Ryan Opera Center were established in the 1970s; the Met's Lindemann Young Artist Development Program launched in 1980. The phenomenon continued in the ensuing decades, and now nearly every large and midsize American company has a YAP in place. Emerging singers now look toward these programs in the way they used to set their sights on Europe. Many, if not most, of the top American singers of the current generation took part in YAPs at the beginning of their careers: a list that includes Stephanie Blythe, Lawrence Brownlee, Joyce DiDonato, Christine Goerke, and Matthew Polenzani, to name a very few.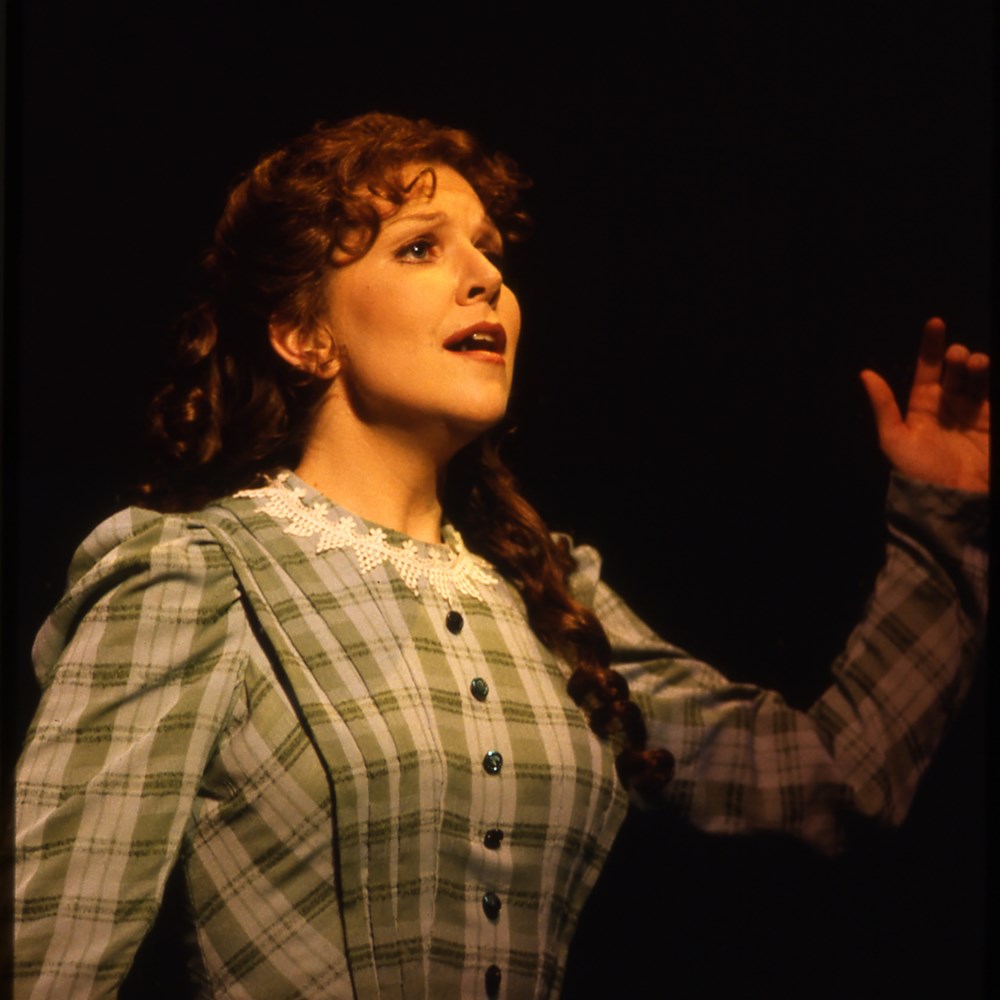 "The thinking used to be 'You have to start in Europe,'" says Renée Fleming. "Now it's much more about getting into young artist programs."
The establishment of a rash of new vocal competitions — mounted by organizations like the George London Foundation and the Gerda Lissner Foundation, as well as by opera companies themselves — presented an alternate route toward recognition for young singers. "Before they'll even hear singers, companies will skim their resumés, looking to see if they've done young artist programs or if they've placed well in competitions," says artist manager Ken Benson.
The CVs of most of today's established opera performers include both YAPs and competition victories; meanwhile, Angela Meade went directly to the competitions and racked up an astonishing 57 first prizes as she embarked on her career. "Competitions encourage young people, and it gives them some money," says Nora London, president of the London Foundation. "Even if it's just $1,000, that pays for some lessons."
Before the current YAP system fell into place, New York City Opera served a similar role, providing early exposure for young American singers. Throughout the 70s, 80s, and 90s, City Opera offered 12 weeks of performances a year in its home city, providing a toehold for many singers in building their careers. For some singers fresh out of conservatory, the company functioned as a de facto YAP, providing coaching and stage experience. Catherine Malfitano and Samuel Ramey were NYCO stalwarts in the 1970s before becoming international stars; later on, singers like Fleming and Christine Goerke got early recognition there. City Opera's fees were notoriously meager, but an engagement with the company proved a vital resume line for many a performer. "You could use the City Opera name, go to a regional, middle-level company, and make a decent living," says Benson.
The financial crisis of 2008–2009, which dealt a crippling blow to City Opera, proved fatal for Baltimore Opera, Connecticut Opera, Orlando Opera, and Opera Pacific, along with a number of smaller organizations. Still other companies were forced to scale back operations and cancel productions. After the boom of the previous decades, the industry entered into a period of retrenchment, inevitably resulting in a shrinkage in job opportunities for singers, both here and abroad. According to a study conducted by Germany's Bertelsmann Foundation, the number of opera performances internationally declined 18.5 percent between 1994 and 2017. Between 2000 and 2017, the number of "constantly engaged" professional singers — those who make their income from performances — fell 19 percent worldwide.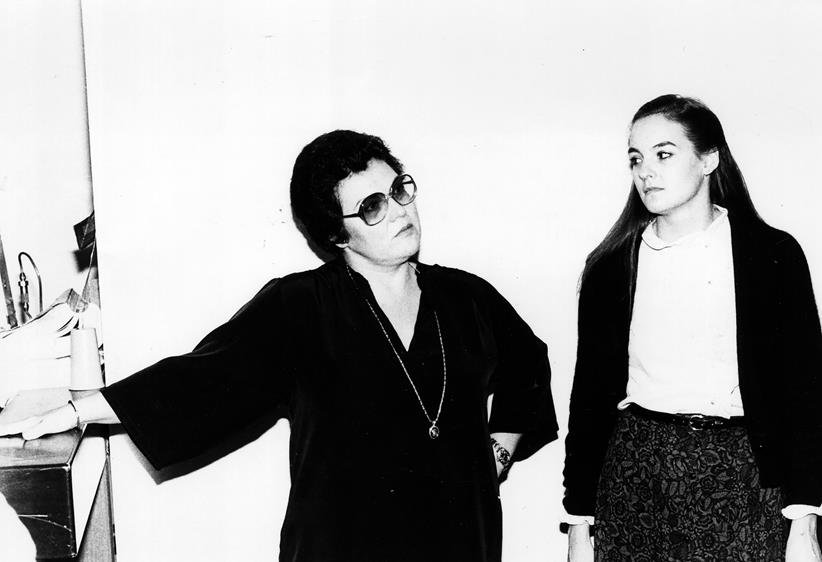 "The gist of it for opera singers comes down to this statement: There are about 80 freelance opera singers worldwide who are constantly engaged," says artist manager Ana De Archuleta. "Then there are about 8,000 freelance opera singers worldwide who do not have a job." A trend toward smaller fees has its own impact on what it means to be "fully employed." "The rule of thumb has been that three freelance engagements per season are enough to make a living for the entire year," De Archuleta says. "However, with the current tendency to pay lower fees, this may not apply anymore."
Another factor adding to the competitiveness of the field is that learning institutions are sending an ever-increasing population of singers into the marketplace. According to figures from the National Association of Schools of Music, this year 579 singers received master's or doctoral degrees in voice and opera. Clearly, the job market will not offer sustained careers to more than a fraction of this cohort. "We're preparing zillions of kids for an industry that doesn't have that many jobs anymore," says Carol Vaness, now a professor at Indiana University's Jacobs School of Music.
In response to the challenging job market in all areas of classical music, many major conservatories have instituted entrepreneurial studies departments designed to lead students to examine nontraditional professional options. (Instrumentalists emerging from top conservatories are no more likely to find professional orchestral berths than singers are to forge major opera careers.) "We're exposing our students to a range of career paths," says Casey Molino Dunn, director of Manhattan School of Music's Center for Music Entrepreneurship. "We show them how to engage with the realities of the field. More than ever before, they have to spearhead their own performing opportunities."
In fact, the growth of independent opera companies over recent years has partly been fueled by entrepreneurial singers looking to create work for themselves. Anne Hiatt, founder of Opera on Tap, is a former singer; soprano Aliana de la Guardia is the co-founder of Boston's Guerilla Opera and performs in her company's productions. Victory Hall Opera in Charlottesville is the creation of two singers: Miriam Gordon-Stewart and Brenda Patterson.
You can gauge the increasing competitiveness of the job market for singers by looking at the acceptance rate of YAPs. An OPERA America survey shows that in 2020, young artist programs accepted just 3.4 percent of the applicant pool, down from 5.37 percent in 2014. The figures reveal that a YAP is even more difficult to get into than Stanford or Harvard.
The increasing role of YAPs has meanwhile had a profound effect on the job market. In some companies, the young artists sing in the chorus and take bit parts. The young artist programs in other companies, though, are structured to use the singers in principal roles. The reasoning is partly economic: in most cases, a young artist is working on a stipend that amounts to little more than a per diem, delivering far less of a hit to the company's bottom line than a mid-career singer would. "In a single season, a young artist can be cast as Cunegonde, Rosina, and the lead in a new opera," says Benson. "Eight years ago, three seasoned sopranos would have taken those roles. You'll find young artists cast in any lyric role: Silvio, Schaunard, Adina, Zerlina, Nemorino. The audience is seeing people who aren't as experienced, and I'm not sure that's fair to anybody."
"It has become a more youth-oriented business," says Joshua Major, the chair of opera studies at New England Conservatory. "Singers in their late 30s and older are not getting the kind of work they should. Companies want to hire an up-and-comer. Everybody wants to be responsible for finding the next great thing."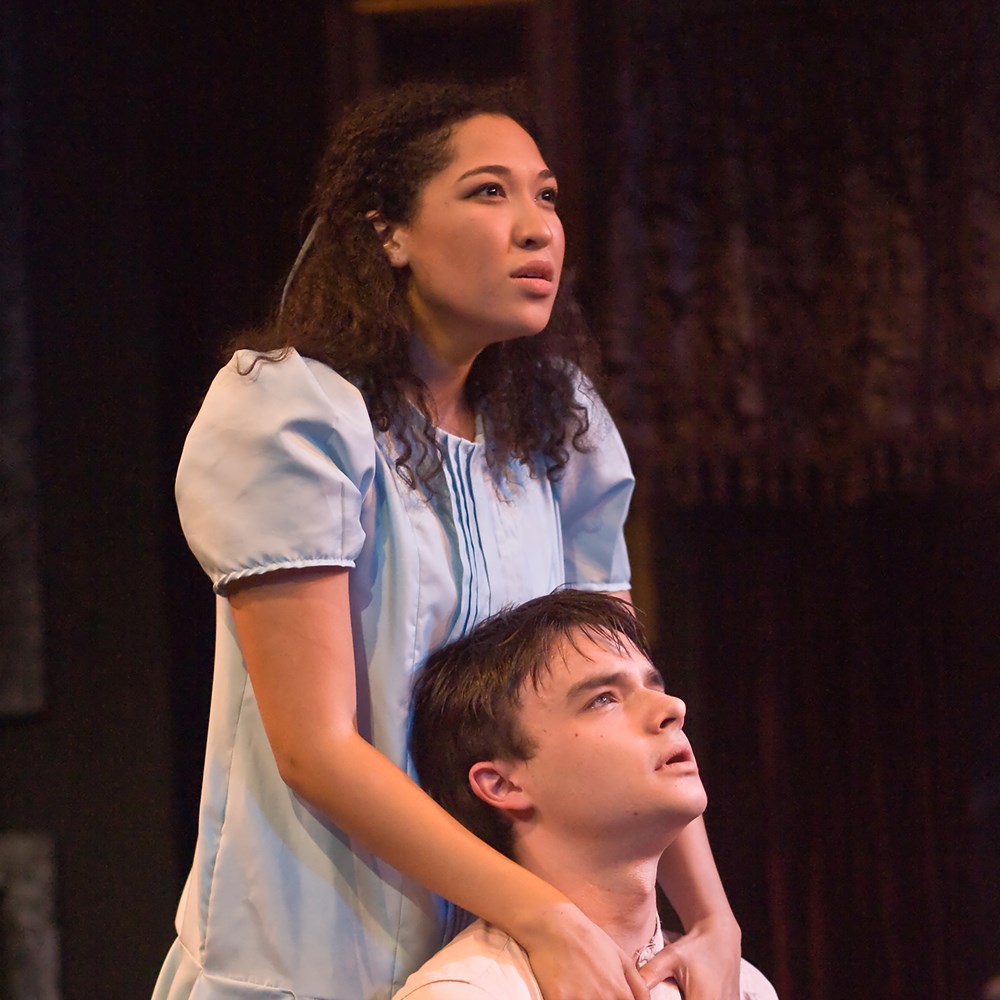 It has never been inexpensive to enter the profession, and the costs for young singers are now steeper than ever. Most competitions and YAPs demand application fees from prospective entrants: an expense on top of the demo CD that most programs require. The auditions themselves bring on additional costs in the form of transportation, lodging, and concert clothing. Singers have to pay for acting, movement, and language lessons. Meanwhile, the cost of voice lessons has outpaced inflation. "If a singer can afford a voice lesson every one or two weeks, that's a big thing," says Benson. "When I talk to young singers, I'm aware that every word out of my mouth translates into dollars."
The job itself has changed with the passing years. In the 20th century, the voice reigned supreme, with physical appearance and acting ability serving as only secondary considerations. It was a period when audience members would easily accept operatic "parents" who were visibly younger than their "children," and when middle-aged veterans were commonly cast as young lovers. Audiences now demand more verisimilitude in casting. Meanwhile, performances are regularly filmed for HD broadcasts, online streaming, and DVD distribution, subjecting a performer's physical appearance to the camera's unblinking eye. "Performance practice has changed, and the demands placed on singers are greater now," says Fleming, comparing today's opera world to that of the 1980s, when she was an emerging artist. "You have to give a total performance, projecting real believability as a character."
The COVID-19 crisis is adding yet another layer of difficulty to an already thorny situation. Virtually every singer on the planet has been thrown out of work. Some have taken their own entrepreneurial initiatives, creating online performing opportunities, if not revenue sources. But the eventual shape of the industry post-pandemic remains hard to predict, and so does the impact on the singing profession.
No matter what happens, the singer's art will remain central to opera. "These singers are so committed," says Nora London. "They work so hard, and they love opera."
In the words of artist manager Jack Mastroianni: "People with talent will shine no matter what happens."
This article was published in the Summer 2020 issue of Opera America Magazine.