Backstage Brunch 2021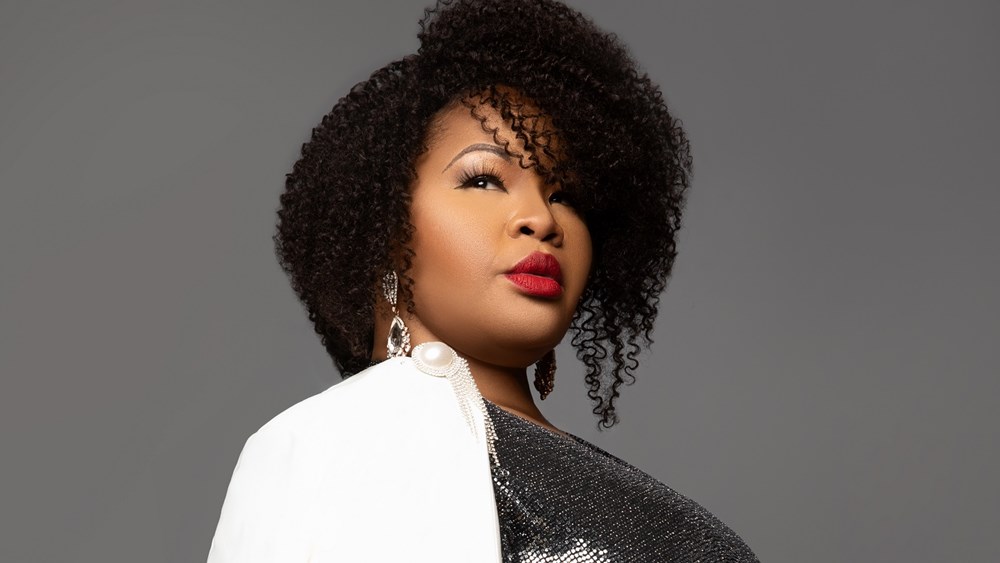 Soprano, advocate, and podcaster Karen Slack took the spotlight at the Women's Opera Network's annual Backstage Brunch, streamed as a virtual event on April 17. Recently named the artistic advisor for Portland Opera and the co-artistic director of the opera program at Canada's Banff Centre, Slack also hosts a no-holds-barred YouTube series, Kiki Konversations. In an interview with Rebekah Diaz, manager of community engagement and IDEA initiatives at Pittsburgh Opera, she told how the idea came to her early in the pandemic, when she realized she missed the conversations with artist friends "that we all have together when we are in the hotel with a glass of wine or after rehearsal." Mezzo-soprano J'Nai Bridges was her first guest, followed by composer Terence Blanchard. "It was a way for us to come together in a time where we really needed each other," she said. "And then George Floyd was murdered and that shifted the conversation to inequity and race in classical music.
"I always tell my white colleagues, 'Listen, it's okay to have hard conversations with me,'" Slack said. "So ask what you need to ask, say what you need to say, and we'll try our best to do it." Slack has been in opera for almost three decades, a history that has helped her gain authority as a leading industry spokesperson. "People respect me and expect me to come in with my full self," she said.
Last year, Banff Centre's artistic director of opera, Joel Ivany, invited +Slack to assist in bringing greater inclusivity and diversity to his organization's Opera in the 21st Century online residency program. Artists from historically underrepresented groups were encouraged to apply.
The eventual projects included composing an album of lullabies and an opera based on the personalities on a cross-country Greyhound bus. "Outside of sharing diverse repertoire, my biggest joy was introducing spirituals to them," Slack said. "Particularly in this time, they were so healing."
Slack stressed several areas where she hoped to see "radical change" in the industry: a greater representation of women, particularly women of color, in artist management ("the first line to get people onstage") and stage management. She and Diaz also discussed the importance of mentorship. Slack cited Mikael Eliasen at the Curtis Institute of Music, Sheri Greenawald at San Francisco Opera's young artist program, and the late soprano Evelyn Lear, who was an especially important mentor for her: "She would always out of the blue call me or email me," Slack said. "When I made my Met debut, she called me on the phone. I didn't even know the dressing room had a phone in it!" Slack and Diaz emphasized the importance, for both women and artists of color, of having "a team of advocates" — people who actively put your name forward and speak for you in hiring situations.
Assembling such teams has been a constant focus of the Backstage Brunch. As in past years, the event was a fundraiser for OPERA America's Mentorship Program for Women Administrators. Every year since 2018, the program has paired three promising "protegés" with accomplished mentors who not only coach them throughout the year, but also help them overcome barriers to achievement. A 2018 mentor/ protégé team chaired the event: educator Mitra Sadeghpour and her mentor, Stacy Brightman, vice president for LA Opera Connects. Diaz herself was a 2019 protégé. Laura Lee Everett, chief programs officer for OPERA America, made note of the program's real-world success: "Many of the protégés are now in what they describe as their dream jobs as a direct result of this program."
The Brunch also featured performances of excerpts of operas by the two recipients of 2019 OPERA America Discovery Grants: composers Niloufar Nourbakhsh and Justine F. Chen. Anne Midgette, former chief classical music critic of the Washington Post, delivered the keynote address (see "Women Are Enough," below). The virtual format allowed the Brunch to expand participation from 75 attendees, for in-person outings, to fully 200. The expanded audience event exceeded fundraising projections, raising $30,000 in support of the 2021 Mentorship Program.
---
Brunch Talk: Women Are Enough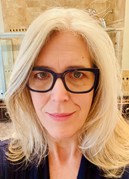 In her remarks at the Backstage Brunch,
Anne Midgette offered an assessment of the
challenges facing women in the field, along
with a narrative of her personal journey toward
becoming one of the most influential classical
music critics in American journalism
I entered the field of music journalism at a time when my goal was to "run with the boys." Later in my career, I realized that I could make more use of the power of my platform to help women break out of the white male network that we all, to some degree, had to move through to prove ourselves.
I did not seek to be a music critic or a journalist. I was living in Germany, where I had moved to write my novel, when I began editing a small monthly magazine. Opera News bought a piece from that magazine and then asked me to be their critic for Germany and Switzerland. I said, "I can't do that. I don't have the background. I don't have the knowledge. And I don't have the desire." Patrick Smith, the editor, said, "You'll learn" and sent me to review the world premiere of Karlheinz Stockhausen's Dienstag from the Licht cycle, which was my first-ever piece of published music criticism. It was definitely being
thrown in at the deep end.
Some years later, after I moved back to New York, I thought this journalism thing had maybe played itself out, but The New York Times called. It was a position for a freelance reviewer, and they were only looking at women. The Times had never had a woman critic, so I was an affirmative action baby. I had raging imposter syndrome for many years coming into the ultimate "old boy network" of music criticism.
I really thought, "I'll do it for a couple of years. Then we'll have the baby and I'll go off to Europe and write my novel." Well, the baby didn't come, and I threw myself into the job. One factor in my going to The Washington Post in 2008 was that, if you want to adopt, you also want to have a steady job to adopt from.
There are so many ways that women still try to hide who they are to fit the male template. That's the unspoken model, and there's a gauntlet today of opera gatekeepers enforcing it. I have seen plenty of people explaining to female singers, genuinely believing they're being helpful, how they ought to dress and how they ought to look. All of this, of course, is antithetical to our goal of embracing a wide range of people, of different colors, shapes, sizes. The
result is that we're producing cookie-cutter artists.
We have internalized the idea that we as women are not enough, that there's some ideal we have to go for. And I think that improving the opera field will go hand in hand with the belief that yes, we are enough — however we look, however we come across, whatever clothes we choose to wear. I hope that these kinds of networks and mentoring programs can really realign themselves toward this focus, and toward diversity, rather than holding onto some artificial notion of what our template ought to be.
I have finally quit my job to write my book. It's about the woman who built pianos for Beethoven — an attempt to lift the veil on women in the 18th and 19th centuries. It's been very liberating to go in and reopen those doors. And it's a reflection of what I would love to see happen in the field as a whole — reinstating people of different colors and backgrounds to their rightful place in the pantheon of our great artists.


This article was published in the Summer 2021 issue of Opera America Magazine.