Mezzo-soprano Karla Burns died on June 4 at age 66. Burns starred as Queenie in Houston Grand Opera's 1982 production of Show Boat, which toured nationally and ran on Broadway, and earned a Tony Award nomination and Drama Desk Award for her performance. She became the first Black artist to win the Laurence Olivier Award when she reprised the role in London in 1991. Burns' prolific career onstage included singing Lily in the Met's 1989 production of Porgy and Bess and Addie in Blitzstein's Regina at Opera Pacific and the Chautauqua Opera.
Soprano and voice teacher Eileen Schauler Charone died on April 21 at age 92. Charone made her New York City Opera debut in 1965, in the title role of Shostakovich's Katerina Ismailova, and sang 24 roles with the company over 15 years. She went on to teach for more than 25 years at the American Musical and Dramatic Academy
Lois Kirschenbaum, a fervent opera fan and near-nightly presence at the Metropolitan Opera since the 1950s, died the March 27 at age 88. Known for her comprehensive knowledge of the repertoire and performance history, Kirschenbaum was a fixture at the Met's stage door, where she collected the autographs of opera stars spanning seven decades. She left her collection of memorabilia to the New York Performing Arts Library.
The Greek American baritone Theodore Lambrinos died on March 29 at age of 85. Labrinos won the Metropolitan Opera National Council Auditions in 1965 and went on to sing 27 performances with the Met, in roles like Rigoletto, Escamillo, Sharpless, and Amonasro.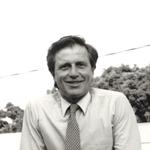 Paul Kellogg, artistic director emeritus of The Glimmerglass Festival, died on April 28 at age 84. Kellogg first became involved with Glimmerglass in 1976, when his partner, the artist Raymond Han, created sets for the company and Kellogg assisted with props. In 1979, Kellogg was appointed Glimmerglass' executive manager, and he went on to hold the titles of general manager (1984), general director (1987), and general and artistic director (1995). Under his leadership, the company grew to present four fully staged productions each summer, established its young artist program, and opened the Alice Busch Opera Theater, the company's current home. In 1996, he took on the additional role of general and artistic director of New York City Opera and produced 62 new productions with the company, about half of which were shared with Glimmerglass. He served on the board of OPERA America and frequently worked with the National Endowment for the Arts and Met National Council Auditions.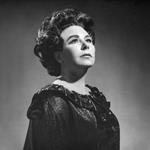 The German mezzo-soprano Christa Ludwig, renowned for her dramatically incisive interpretations of Strauss, Wagner, and Mozart roles, died on April 24 at age 93. Ludwig rose to prominence in the mid-1950s after joining the Vienna Staatsoper and went on to appear at the world's major houses over the next four decades, singing roles like Eboli, Ulrica, Amneris, Fricka, Klytämnestra, and the Marschallin. She made her U.S. opera debut at Lyric Opera of Chicago in 1959, as Dorabella in Mozart's Così fan tutte, and soon after made her Met debut as Cherubino. She would go on to sing more than 120 times at the Met, including as the Dyer's Wife in the company premiere of Die Frau ohne Schatten. Later in her career, Ludwig increasingly focused on art song recitals and gained acclaim for her frequent performances of Schubert's Winterreise.
Ghenady Meirson, a longtime Russian repertoire vocal coach at the Academy of Vocal Arts and the Curtis Institute of Music, died on May 8 at age 63. Meirson was the author of the singer's handbook Do Sing in Russian and founder of the Russian Opera Workshop, a training program in Philadelphia for aspiring and professional opera singers. He served as a Russian language coach for Opera Philadelphia, the Philadelphia Orchestra, and other performing arts groups.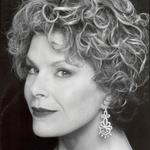 The American soprano and educator Gianna Rolandi died on June 20 at age 68. She had a 20-year career in the coloratura repertory, debuting with New York City Opera immediately after graduating from the Curtis Institute and going on to sing with major American and European houses, including the Metropolitan Opera, Lyric Opera of Chicago, San Francisco, Canadian Opera Company and the Glyndebourne Festival; in roles like Lucia di Lammermoor, Zerbinetta in Ariadne auf Naxos, and Olympia in The Tales of Hoffman. After her retirement from performing, she became director and principal instructor at the Ryan Opera Center, the young artist program at Lyric Opera, where her husband, Andrew Davis, was music director. There she provided mentorship to Nicole Cabell, Erin Wall, Amanda Majeski, Quinn Kelsey, and other prominent singers.
The British soprano Pauline Tinsley died on May 11 at age 93. Over the course of her career, Tinsley conquered some of the most demanding dramatic roles, including Isolde, Turandot, Elektra, Lady Macbeth, and Aida. Starting in the 1970s, she enjoyed an international career that brought her to U.S. houses including The Santa Fe Opera, Houston Grand Opera, and New York City Opera, where, in 1972, she sang Elisabetta in the company premiere of Maria Stuarda, opposite Beverly Sills. At Baltimore Opera in 1984, she sang the Walküre Brünnhilde opposite James Morris' first-ever Wotan.