Return to Gathering: Fresh Starts
A number of the nation's opera festivals are back in business this summer, presenting seasons that will largely take unusual forms due to pandemic conditions. Marc A. Scorca talked to a group of festival general directors in May as they prepared for the coming months, along with two leaders of Florida companies that offered live performances in 2020–2021.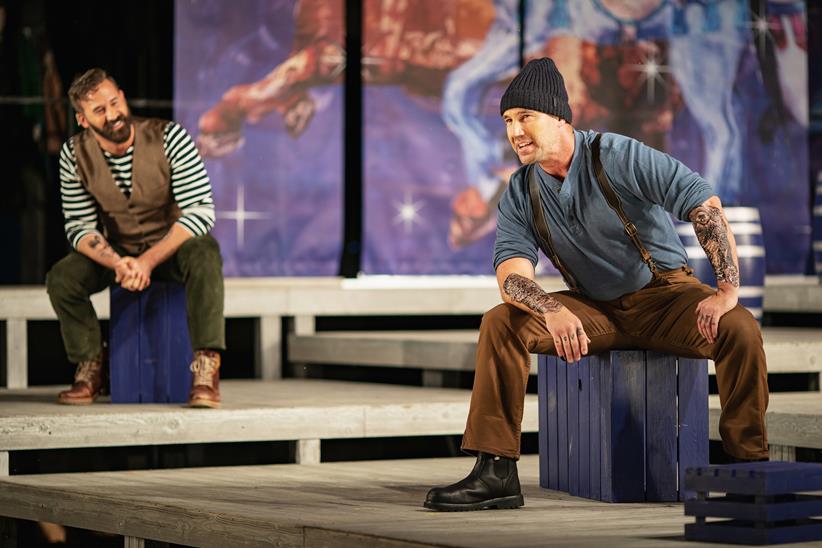 THE ADVANCE TEAM
Exploring the special nature of presenting opera during the pandemic, Scorca chatted with Palm Beach Opera's David Walker and Sarasota Opera's Richard Russell. Partly due to Florida's relaxed restrictions, both companies were able to present live performances this past season. PBO staged a 10-day outdoor festival in February, while Sarasota Opera offered a full season of socially distanced performances in its historic opera house. Here is what they had to say about their experiences:
Scorca: Richard, what did you observe about ticket demand during Sarasota Opera's season? Was there a steady increase in enthusiasm as the months wore on? Russell: Yes. By the last week of the season, we had sold out and people were going to the box office to see if they could get a ticket. That was at just over 20 percent of our capacity.
Scorca: Did you have any pushback from patrons who weren't able to get tickets or who didn't like your procedures?
Russell: Well, they had no choice but to accept our decision. I did get complaints from both sides. Early on, people complained about us doing anything, but that kind of stopped. Then I got a number of complaints because we were requiring masks. We did post-performance surveys and some people said, "You know, you don't need to do these restrictions. You should have more capacity in the theater, and we shouldn't be required o wear masks." It was a small percentage, though. We had a lot of people who really appreciated our restrictions and felt safe because of them.
Scorca: Did you have protocols going into the opera house?
Russell: Everybody had to have their temperature taken. We closed all our concessions at first, although we had our outdoor courtyard open for drinks. We did have paper programs, but they were single-use only — we did not recycle them. All of our ushers had masks and gloves on.
Scorca: David, I know that Palm Beach Opera sold hundreds of tickets for every performance without selling out, but you were fairly early in the vaccination curve. What did you learn that you can pass on to the summer festivals?
Walker: Our focus was so heavily on safety — for the audience members, artists, and staff — that people wanted us to relax a little bit. You can attract a lot more patrons and audience members now because of their comfort level and everybody being vaccinated.
Scorca: If you had a lapse — if someone had picked up an infection — it would have shut the whole operation down. So the caution you exercised wasn't just for the sake of the artists and the audience, but for the opera company itself, which would have been frozen.
Walker: Absolutely completely frozen. In November, December, and January, I was on pins and needles every day because the rates just kept increasing in Florida. We had decided to take this risk in August, and the risk was getting worse. Making sure every board member and every staff member was on the same page was critically important to us. We decided that if we had to pull the plug, it would still be a great success. Even if we hadn't been able to do the performances, it would still provide a lot of branding, a lot of promotion and presence.
Scorca: How did you achieve that consensus with the board?
Walker: It took three months of board meetings. By the time we got to August, all I had to do was convince them that we couldn't make a better safety-protocol plan: We either buy into it together or we don't.
Scorca: Richard, how did you build consensus among the staff and board?
Russell: We made our decision much later, in November. Once the pandemic hit, we increased the frequency of our board meetings so we would have regular communication. I talked them and the staff through every step. We did a test in November with two concert performances in the theater and two outdoor performances, as well. The county health department was with us the whole way, and a doctor on our board was always part of our conversation. I didn't have any resistance from the board. There were some board members who weren't going to come because of health issues, but they were all supportive throughout the process. We would not have been able to do this if we did not control every aspect of what we were doing. We had the housing, which we owned. We had the theater. We controlled all of the spaces and had the stock of sets and costumes in order to pull this off. Since we didn't have to coordinate with others, it was our decision entirely. That's why we were able to make our decisions so late.
Scorca: Liz Grubow, the head of Cincinnati Opera's board, told me the COVID crisis brought a level of engagement on the part of board members that hadn't been seen in previous seasons. Suddenly the board had something really important to talk about and decide.
Russell: I think our board felt much more connected. Decisions had to be made that were outside our normal decision-making process.
Scorca: David, did you find something similar?
Walker: Yes. It took a few months of working with them and turning their excitement and engagement into something that was productive toward live performance. I was planning like a therapist. I got them to talk about their fears: not only their fears for safety, but also their fear of not being present in the minds of our patrons.
Russell: I would add that the board definitely needs a breather as much as we do. We're not planning another meeting until the fall.
Scorca: That's an interesting bit of advice for any company: When this is "over" — and I put over in air quotes because who knows — the boards themselves will be exhausted and need a break. It's one of the reasons that I'm a big advocate for term limits and rotation. Board members get tired, and you need people who have fresh energy, because your board can't just go on sabbatical for a year. Now, of course, there are the summer festivals coming up. St. Louis, Cincinnati, and Central City are all going to be outdoors in new venues. Do you have any advice for those who are using a different venue or creating something for the first time since before the pandemic?
Walker: Oh yes. The huge amount of time it normally takes to go into rehearsals and production? Double it.
Scorca: Richard, is there learning that you'll carry into next year?
Russell: Absolutely. We found out about our audience's appetite for different repertoire. And frankly, we found that a shorter evening is not necessarily a terrible thing. That could be part of our repertoire going forward.
---
THE SUMMER CREW
The conversation resumed later the same day during one of Scorca's regularly scheduled Zoom meetings with festival general directors, all in the midst of preparations for their upcoming summer performances. Participants included:
Lawrence Edelson, artistic and general director, Opera Saratoga
Michael Egel, general and artistic director, Des Moines Metro Opera
Robert Meya, general director, The Santa Fe Opera
Christopher Milligan, general director and CEO, Cincinnati Opera
Lee Anne Myslewski, vice president, opera and classical programming, Wolf Trap
Pelham "Pat" Pearce, general and artistic director, Central City Opera
Francesca Zambello, artistic and general director, The Glimmerglass Festival
Scorca: One of the biggest issues facing festivals this summer is the question of how to screen the audience for COVID. Michael, last we spoke, Des Moines Metro Opera had a pretty rigorous protocol requiring proof of vaccination or a negative test in order to get into the theater.
Egel: Yes, and it seems to be working pretty smoothly. We've actually had people stopping by the office to drop off copies of their vaccination cards, so we set up a special line so that people could text them to us.
Scorca: You're in a particularly delicate situation since you get support from the state, but your governor, Kim Reynolds, is against any kind of vaccination requirement. How are you navigating that?
Egel: The governor was very much in favor of us reopening this summer and offered to make vaccinations available to all of our company members. But we have a very conservative state government that is working toward a vaccine passport ban. As I understand the pending legislation, if you're a nonprofit and you sidestep this law, you would put state funding at risk. Although we receive strong local government and federal support, our state-level support is, frankly, negligible. The calculation will seem to be risking that funding versus enforcing sufficient safety measures to return to live performances.
Scorca: Larry, how have you been dealing with the evolving changes in New York State guidelines?
Edelson: The question is how much of what we've already announced will stay in place, and how much we can loosen? My concern is with the patrons who already have purchased tickets. We have communicated the requirements very specifically. Some people will be happy if they don't have to follow them, while others may be upset if we go back on our word. There's also the issue of our venue. SPAC physically removed certain seats. Increasing capacity as much as we'd like, from a revenue-potential perspective, is just not practical.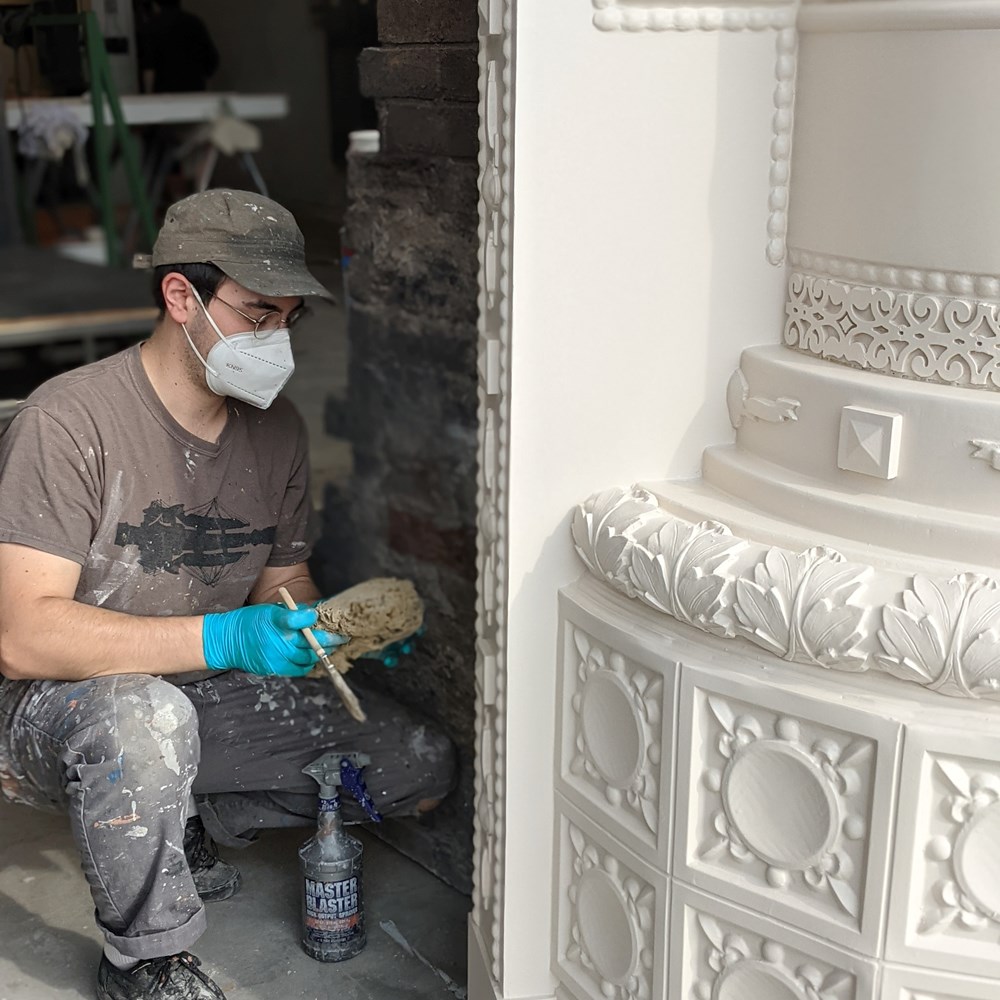 Scorca: Robert, I hear that ticket demand at the Santa Fe Opera is well in excess of what you have available.
Meya: We simply don't have enough seats right now. We have about 1,400 people on the waitlist. Based on the governor's latest orders, we're currently subject to a social distance requirement of three feet. That will get us up to about 30 percent of capacity. For the time being, we're still skipping rows.
Scorca: Francesca, now that New York State is loosening up, are you able to increase capacity and respond to some of the pent-up demand?
Zambello: Yes. Now that the governor has lifted capacity to 500, we're calling our waiting list of 1,500 people. We're requiring vaccine proof or some sort of test before you come, and we're assigning people seats in pods. We're doing a special kind of "dress" rehearsal using 50 people to simulate different kinds of audience members and their potential issues so they can understand how to download tickets, scan them, and get into their pods. Very unusual to do a dress rehearsal of the hour before a show starts! I recommend this to everybody because the process is complex.
Scorca: What about backstage procedures? You've got people building sets and costumes right now. Are they all masked? Are you taking temperatures?
Zambello: Everyone is masked. We have a computer procedure where everybody has to fill out a form every day. We're trying to figure out how to feed people, because so many things are closed that used to make the food that people would eat here. I don't know if anybody else has this problem, but people don't want to do maintenance anymore.
Meya: There's so much demand for labor right now that we are having trouble filling positions.
Scorca: Lee Anne, what's the situation at Wolf Trap?
Myslewski: We have a new foundation-wide COVID compliance staff, which is doing a great job putting stuff together. We were hoping to open up fully on June 15, which is what Virginia's governor is anticipating, but since the Filene Center is on federal land, we're still capped at the March 2020 venue limit, which is 25 percent. So I'm not sure what our capacity will be. Right now, we're still at about 1,500 people in a 7,000-seat amphitheater.
Scorca: Larry, what vaccination requirements have you put into place?
Edelson: We did explore requiring vaccinations from the musicians, but there was some resistance during negotiations with the orchestra committee. However, we did agree that all company members, including the musicians, would show proof of vaccination; and that those who were not vaccinated would be subject to additional safety protocols. Fortunately, all performers are fully vaccinated. Interestingly, Jeffrey Seller, the producer of Hamilton, recently said that he's going to require all performers and backstage personnel be vaccinated to return to the stage, and Actors' Equity does not seem to object to that. So hopefully that will set a precedent.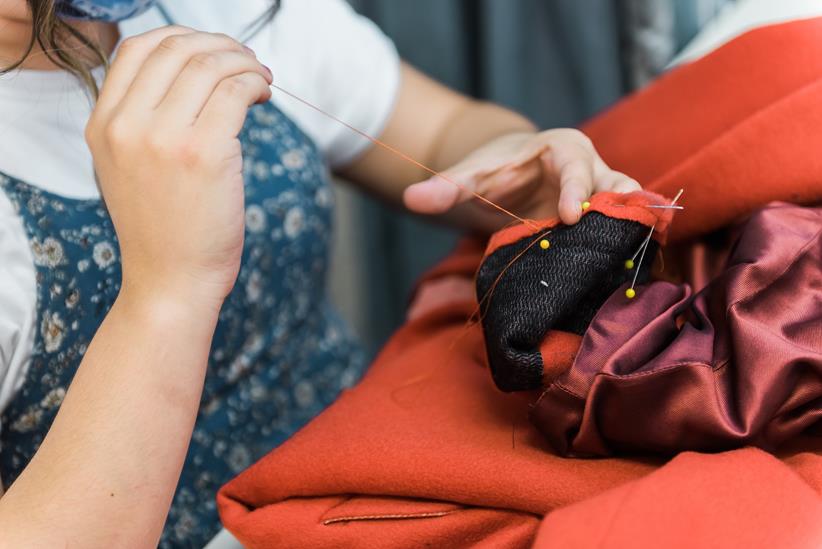 Scorca: Robert, how are you dealing with vaccine requirements?
Meya: The vaccine rate here has been top of the charts, so we're not currently planning to require any proof of vaccination. We'll just do masking and social distancing for now. It has been a big challenge to get the orchestra in the pit together safely, so we're dealing with some spacing challenges there.
Scorca: This may be a premature question, but have any of you made a discovery during this period that has made you think, "I'm going to keep using this going forward"? Lee Anne, you'll have a unique perspective on this, since Wolf Trap went forward with a season last year that became a model for the whole field, so this is your second time around. Are there points you will want to carry forward next year, even if we're back to normal?
Myslewski: I'm looking into keeping a big portion of our rehearsals outdoors. Some of it is space-related because it could allow us to move away from our normal stagione schedule. But we're also finding that having music in the park while we rehearse is enabling a little bit of community-building. Those casual touchpoints are turning over into some ticket buying.
Pearce: Central City Opera has often hit a wall in earned revenue because of the uniquely small size of our space. So the idea of doing performances outside [in the Hudson Gardens rather than CCO's 550-seat opera house] is one that I think will stick around for a while. It's a way to build audiences right where the audience is.
Milligan: For us, the most obvious thing is Zoom. It has meant that many more of our board members and donors attend meetings and stay engaged in ways that they haven't been previously. Another thing is that we've become a multimedia company, producing both a book and a CD that have been great tools for staying connected to our audience. I don't think we would have produced them if we had been operating as normal.
Meya: We've also allocated significant resources to simulcasting. We've always prided ourselves on the in-person experience, but we looked back at our archival footage and thought, "Oh my God, this is just terrible." It was basically a camcorder on a tripod. Now we've invested $800,000 in audio/visual infrastructure and staffing, such as 4K HD cameras throughout the theater. We'll be doing a simulcast on two LED screens mounted on trailers in the lower parking lot. The idea right now is on dark nights to take those trailers into different parks or even parking lots in the city, just to get that content out into the community.
Egel: I would just say that this group in particular has been extremely valuable. We have gotten together for over a year now; without this, we might never have had occasion to share our battle stories and pathways forward.
This article was published in the Summer 2021 issue of Opera America Magazine.