A New Light for Four Saints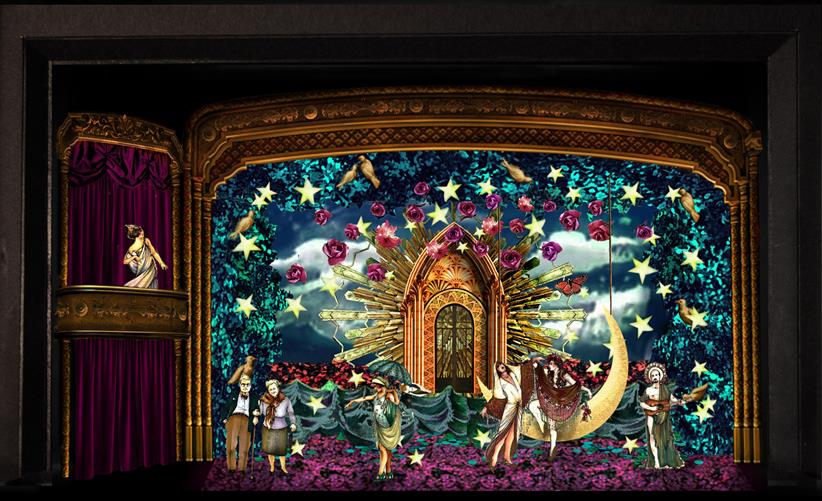 The celebrated 1934 premiere of Virgil Thomson and Gertrude Stein's Four Saints in Three Acts set the action in a stylized 16th century. But the designs for the work now on view at the National Opera Center move Four Saints up to the period of its composition. "Our production is a pageant as American as Thomson's music," says director Mary Birnbaum.
The Four Saints installation is the fourth and final exhibition from the 2015 group of finalists in OPERA America's Robert L.B. Tobin Director-Designer Showcase. The program, launched in 2008 and supported by the Tobin Theatre Arts Fund, provides emerging designers and directors with a national platform to introduce their work to industry leaders. Every two years, directors and designers submit production concepts for a select group of operas, with the most promising proposals receiving funding for further development. The finalist teams present their concepts at OPERA America's annual conference, and then their designs are shown in rotating exhibitions at the National Opera Center in New York.
The original Four Saints in Three Acts was celebrated for its all-black cast: a novel concept at the time. But Birnbaum and her colleagues — set designer Grace Laubacher, costume designer Moria Clinton, lighting designer Anshuman Bhatia and choreographer Adam Cates—have conceived their production for color-blind casting. Their designs evoke key elements of early 20th-century culture: the vaudeville theater of the 1930s, the tableaux vivants of the Follies and the gestural acting of post-Bernhardt divas.
Clinton's glittering costumes reference entertainers such as Josephine Baker and female impersonator Barbette Dressing, while also drawing inspiration from traditional gilded religious icons. The saints cavort through Laubacher's Art Deco-inflected scenic designs, which mimic naively painted vaudeville sets and incorporate stage tricks from the era. Incandescent foot lights and carbon-arc lamps in the wings complete the period look. "Here, theatrical magic stands in for divinity," says Birnbaum.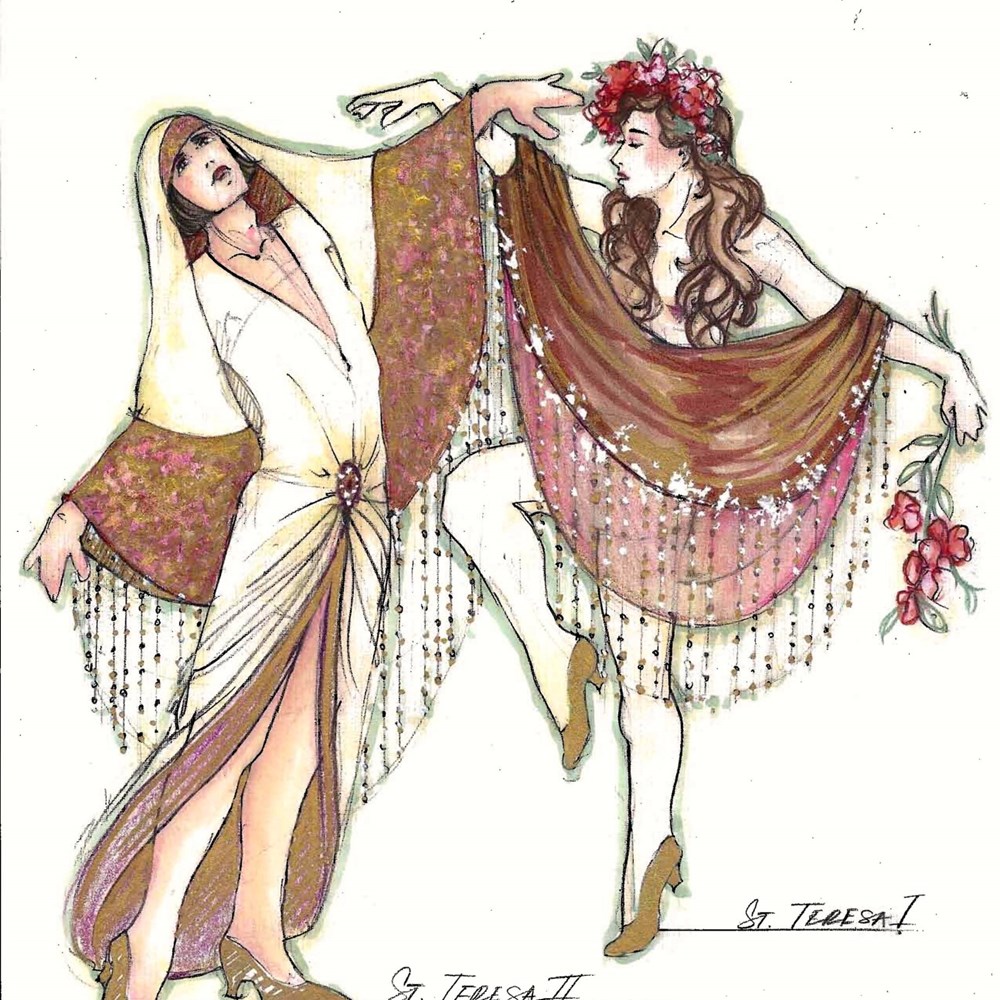 The Four Saints in Three Acts exhibition runs through June 2017. It is open daily from 10:00 a.m. to 10:00 p.m. in the Robert L.B. Tobin Director-Designer Showcase Gallery, located on the eighth floor of the National Opera Center. The creative team's presentation from Opera Conference 2015 is available on OPERA America's YouTube channel.
This article was published in the Winter 2017 issue of Opera America Magazine.