From the Recycling Bin to the Runway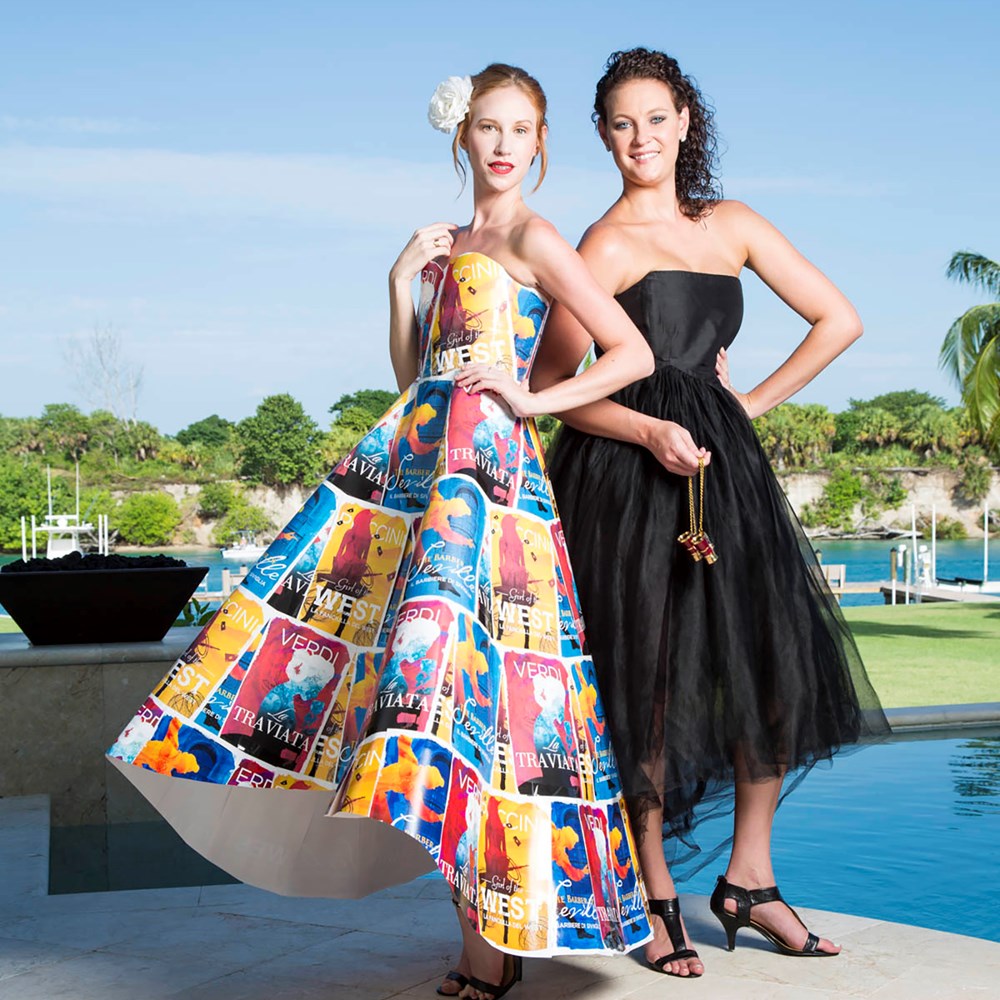 When Megan Miller joined Opera Carolina as its director of development in 2015, one of her first tasks was to dispose of a stockpile of brochures from previous seasons. Few things are more painful to an arts marketer than tossing aside boxes of obsolete print collateral, but Miller saw an opportunity: "There's no way I'm throwing these brochures away — they're like pieces of art," she recalls.  "I sat there and thought, 'What's the best way to market art? Through art.'"
Miller's art form of choice became couture fashion, and so was born Opera Recycles, a program that has since transformed more than 10,000 marketing items into custom dresses, their designs inspired by Opera Carolina's productions. Over the past two years, the initiative has yielded 12 dresses, the majority crafted by Charlotte-area talent. For the 2016– 2017 season, designers transformed the company's season brochures and posters into crinoline, corsets and lace suggesting the 1850s demimonde of Verdi's Traviata, as well as into fringed and feathered frocks evoking the American frontier of Puccini's Fanciulla del West. The company's poster art for The Barber of Seville was dissected and reassembled into a dress mimicking stained glass. The dresses have hit the runway not only at Charlotte's Fashion Week, but at New York's Couture Fashion Week, as well.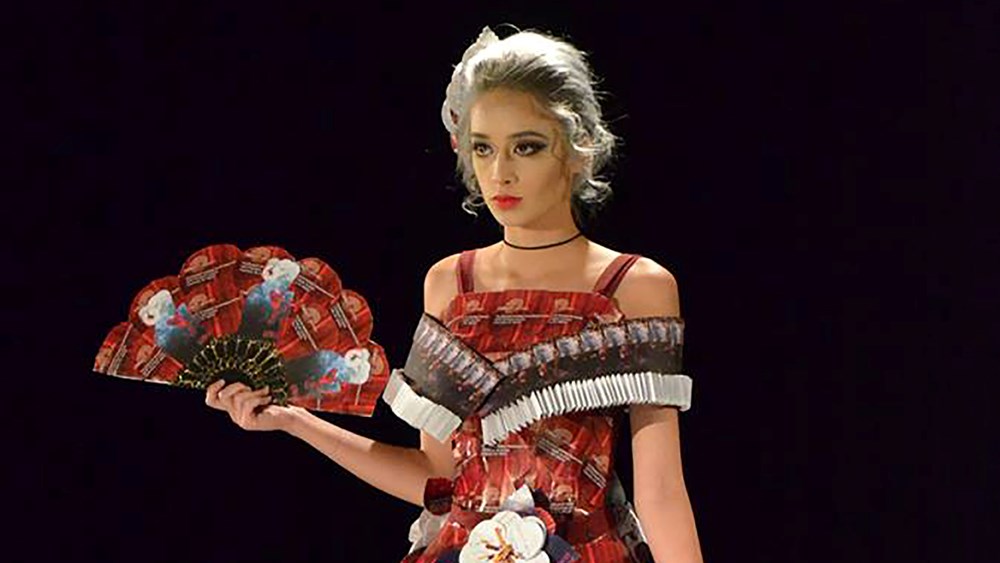 The initiative has made a case for sustainability through creative reuse, while also yielding mobile billboards for the art form, building brand awareness for Opera Carolina among people who may have had little previous exposure to opera: environmentalists and government officials, as well as fashionistas. "The heart of this," says Miller, "is to say that opera is for everyone."
This article was published in the Winter 2017 issue of Opera America Magazine.