Resurrected — and Connected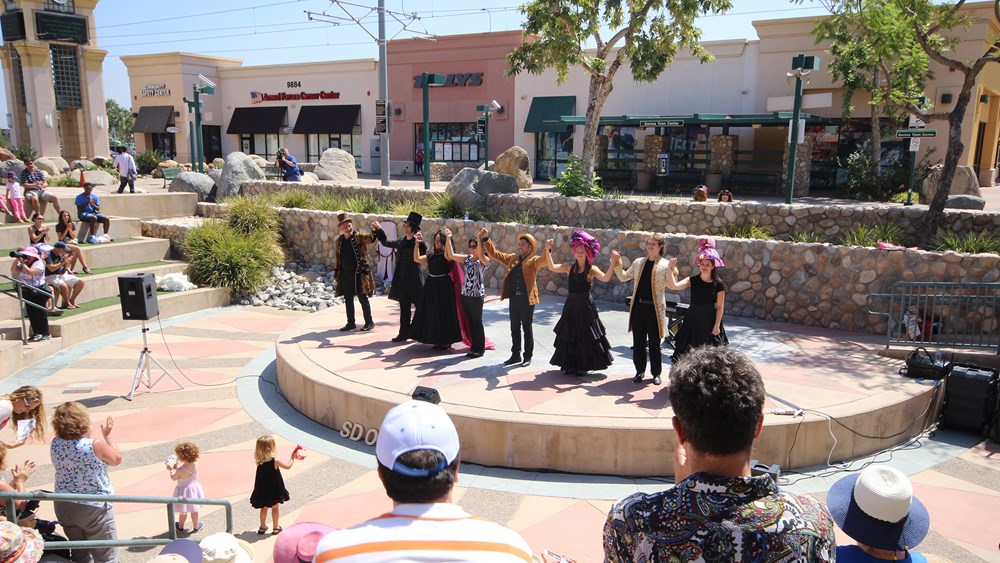 The recent history of San Diego Opera shows a company determined to connect with its community. Its Opera Exposed program sends young singers to the city's libraries and community centers. This fall, its Opera on Track initiative (funded by an OPERA America Building Opera Audiences grant) brought an abridged version of Rossini's La Cenerentola to trolley stops throughout the metropolitan area. Its November production of David T. Little's Soldier Songs prompted partnerships with local military organizations and veterans' groups. Working with a local memory- care center, the company's scenic department is now building a simulated old-fashioned town square, scheduled to open in 2018, as a means of providing "reminiscence therapy" to people with Alzheimer's disease.
What's most remarkable about all this visibility is that, less than three years ago, San Diego Opera nearly vanished entirely. In March 2014, the board of directors, working with its then-general manager, Ian Campbell, voted to close the company's doors. But a group of renegade board members, backed by staff and stage personnel, spearheaded an effort to bring it back from the dead. Their efforts met with an astonishing level of community support, especially a crowdfunding campaign that raised over $2 million, much of it from first-time donors. The outcome was a "new" San Diego Opera, with a smaller budget, an increased emphasis on contemporary repertoire, a reliance on rising young singers rather than international stars and a deliberately less elitist, more welcoming image. "We knew what we had been doing wasn't going to cut it in the future," says Board Chairman Carol Lazier, explaining the company's redefinition as a community-centered organization.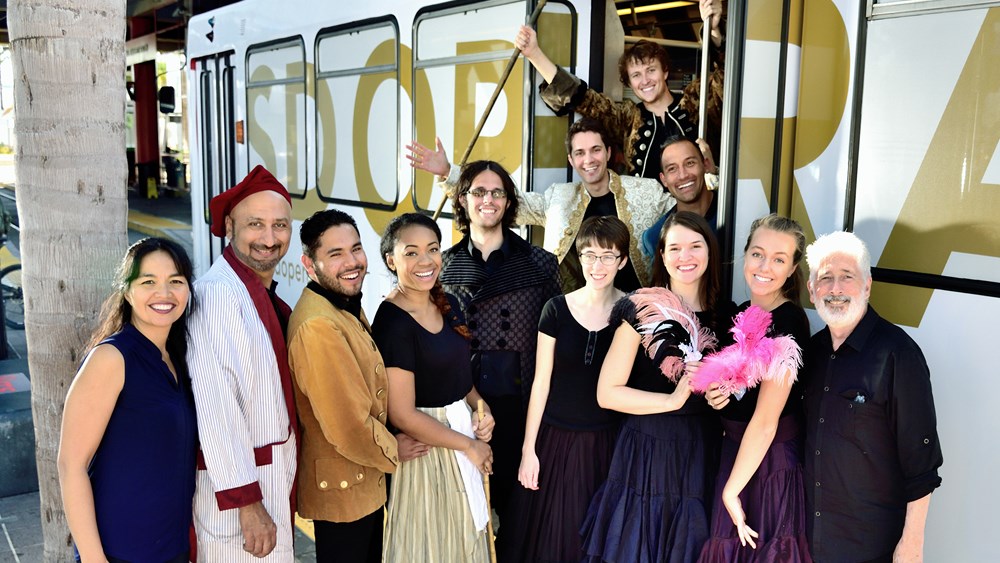 "The community told us they wanted us to exist, but they wanted more of a connection to the company," says Community Engagement Director Nicolas Reveles. "It meant a major shift in the way we approach quote/unquote 'outreach.'" He points to the Opera on Track program, presented as a lead-in to the company's mainstage Cenerentola: "People pouring out of the trolley would be literally surrounded by opera — they could not miss it." The al fresco audience members received programs, and they had a chance to sign up for ticket giveaways. "The public reaction was positive and big and loud," Reveles says.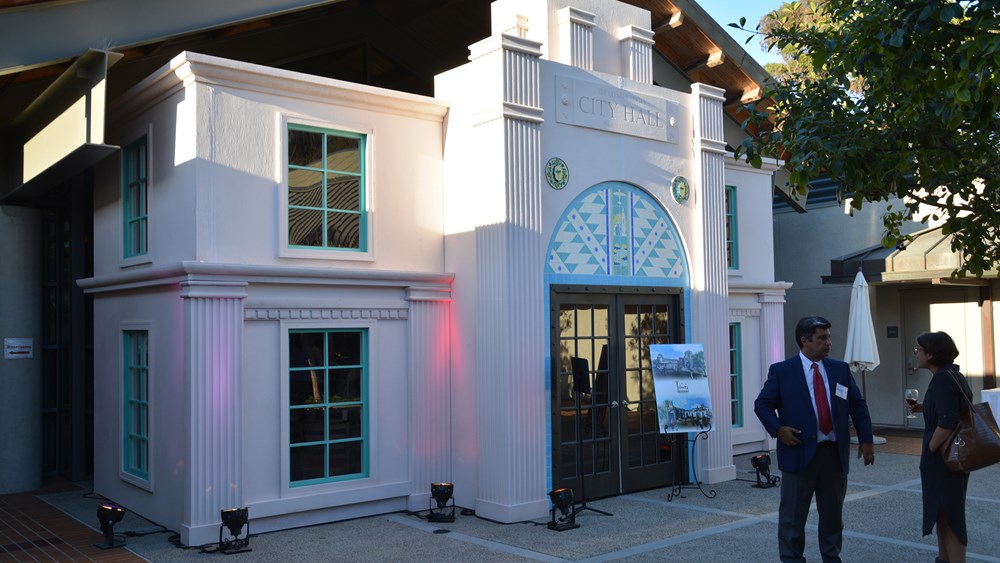 David Bennett, who took over as general director in 2015, points to the bottom-line goals of the company's revamped image. "The important thing to drive home is the message 'Yes, we are going to stay,'" he says. "Since we came so close to the precipice, the question is: How do we put ourselves in a position where this doesn't happen again? The key to survival is relevance— if we are truly relevant and an important part of the fabric of this community, support will follow in both contributions and sales." As Carol Lazier sees it, though, the rationale behind community engagement is even more basic: "What's the point of having an arts organization if you don't reach people?"
This article was published in the Winter 2017 issue of Opera America Magazine.