The Year in Review: OPERA America
In what was a banner year for world premieres at its member companies, OPERA America saw the dividends of its sustained investment in new work and in audience engagement. At Fort Worth Opera, an Audience Development Grant yielded a six-month-long symposium series on John F. Kennedy's legacy, leading up to the premiere of David T. Little and Royce Vavrek's JFK; Opera Philadelphia raised the curtain on Missy Mazzoli's Breaking the Waves, funded in part by the Opera Grants for Female Composers program; and New York's Opera on Tap embarked on an episodic virtual-reality opera by Kamala Sankara and Jerre Dye, The Parksville Murders, with support from a Building Opera Audiences Grant.
Dozens of other companies premiered new works, experimented with audience-building techniques, and established new educational programs thanks to OPERA America grants. The organization administered $1 million in grant money, awarded to opera companies and individual composers, with funds coming from OPERA America's own granting endowment, The Opera Fund, as well from the Ann and Gordon Getty Foundation, The Andrew W. Mellon Foundation and the Virginia B. Toulmin Foundation. That number is set to rise dramatically next year with the recently launched Innovation Grants, funded by the Getty Foundation to invest some $1.5 million annually in OPERA America's member companies.
OPERA America has long coupled institutional support with a promise to develop the careers of both administrators and artists. Leadership Intensive, a program that identifies promising emerging opera leaders and provides them with specialized training, remains a cornerstone of OA's service to administrators. The newest Leadership Intensive class came together in August at the National Opera Center, OPERA America's headquarters, for a week of discussions and seminars designed to address strategic issues, build essential skills and foster strong professional connections. This group will convene again in May at Opera Conference 2017.
For singers, OPERA America provides a suite of services to help bridge the gap between conservatory and career. One such program, offered in September, is Career Blueprints for Singers: a three-day intensive workshop that equips young singers with key career-building tools, including professional headshots, audio and video recordings, and websites. Throughout the year, singers also took advantage of Recording Days, providing discounted recording sessions, and Feedback Auditions, which gather industry experts for practice-run auditions.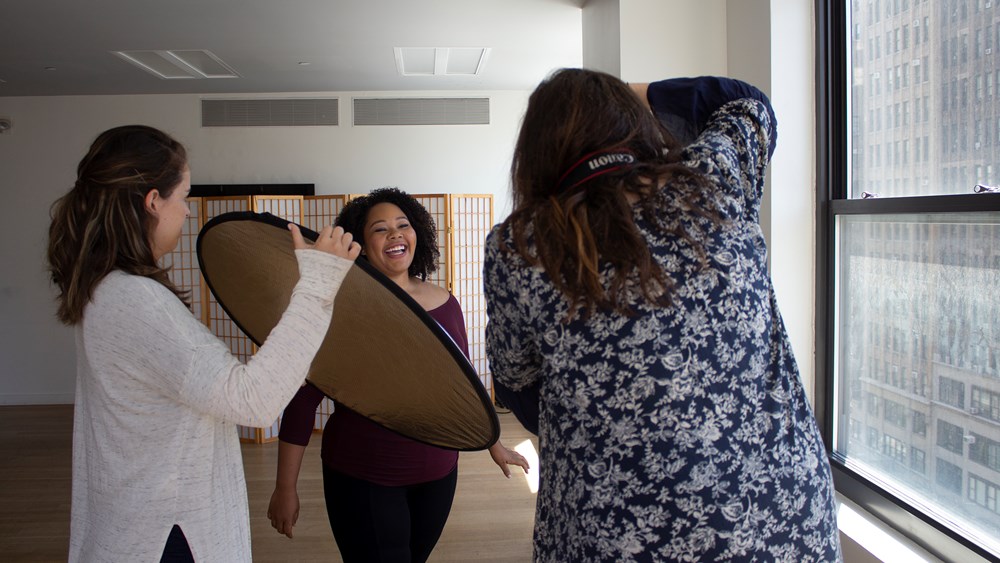 Artists, administrators and devotees of the art form alike could turn to OPERA America's Onstage at the Opera Center season for insights and inspiration from industry leaders. This series of public events featured conversations with such figures as mezzo-soprano Jamie Barton, librettist/playwright David Henry Hwang and soprano Sondra Radvanovsky, reflecting on crucial moments in their career development. Composers Jake Heggie and Matthew Aucoin, meanwhile, presented excerpts from their latest works and explained their creative processes.
OPERA America continued its crucial task in 2016 of bringing together opera professionals. The organization hosted forums for various disciplines within the opera field — marketing, technical/production, education, singer training — allowing staffers from opera companies across North America to share strategies and discuss common issues. The annual opera conference, hosted in May by Opéra de Montréal, convened over 500 key players — company staff members, trustees and volunteers — to meet and discuss the state of the art form. The National Opera Center continued to serve as a hub for the field. Buzzing with activity, it welcomed more than 75,000 people through its doors in 2016 for recordings, auditions and rehearsals.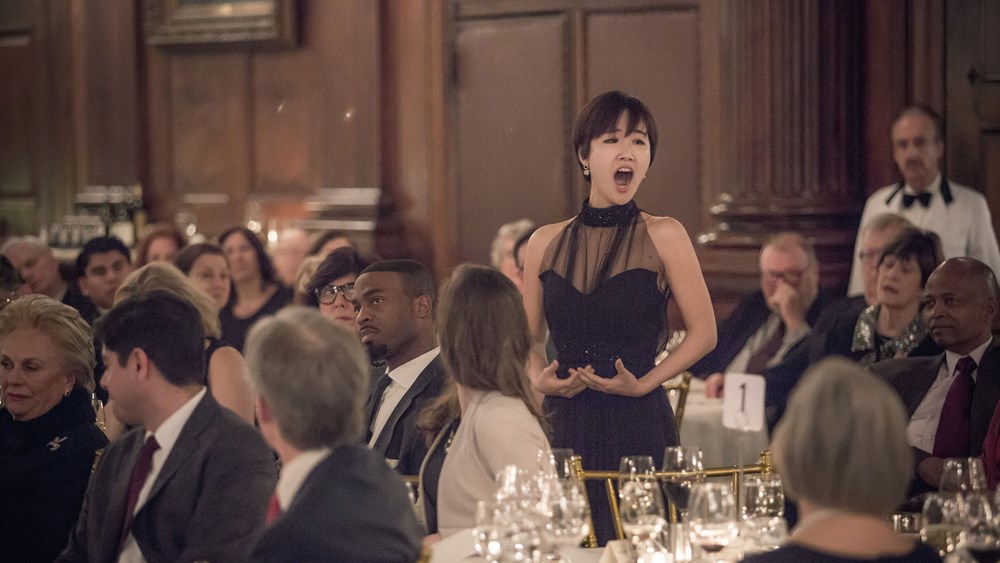 Two new OPERA America initiatives in the coming year will help to strengthen the role of opera in communities and to ensure the industry's long-term health. The first is the Civic Action Group, a two-year program, launched in December, that engages a group of U.S. and Canadian opera companies — and later the field at large — to strategize methods for addressing local civic priorities and forging community partnerships.
The other is OPERA America's latest strategic planning process, which will set the course of the organization through its 50th anniversary in 2020. Beginning last summer, OPERA America's staff and board began consulting with member companies to help set priorities for the organization and the field as a whole — and to ensure the vibrancy of the art form in years ahead. Meetings are scheduled to continue through the winter, leading to the spring announcement of the strategic plan, which will include a strong emphasis on diversity. "Diversity of board members, staff members, artists and the stories that are being told on the opera stage will allow the art form to be seen as more fully resonant with the broader communities that we serve," says OPERA America President/CEO Marc A. Scorca. "We're creating a holistic approach to moving opera forward as a valuable cultural asset in cities large and small."
This article was published in the Winter 2017 issue of Opera America Magazine.