A Crucial Voice
The year 2017 was a period during which the need to help opera thrive across North America — the essential mission of OPERA America — became more crucial than ever. This year, OA pursued that mission in varied, targeted ways: advocating for the arts on Capitol Hill, providing professional development programs for artists and administrators, granting funds to opera companies and creators, and providing research on field trends to help inform opera-company leadership. Underpinning OA's activities, as always, is the organization's ingrained commitment to serve its members. At forums and the annual Opera Conference, members come together to share learning and voice common concerts; OA listens and responds. These conversations help shape OA's initiatives in ways that address the needs of all opera companies, from one-person operations to the largest opera houses in the nation.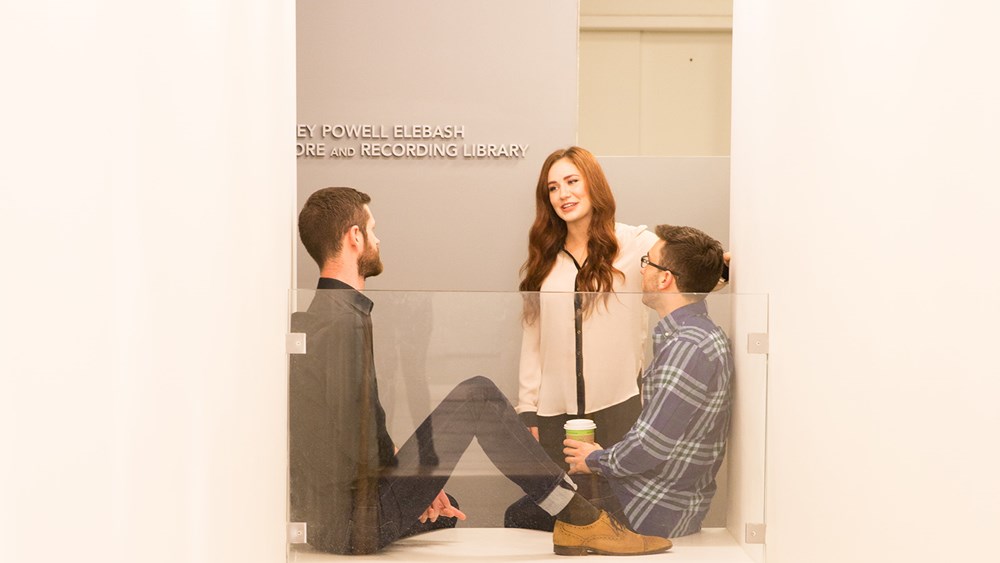 Over the past year, women's issues have been the forefront of national conversations, including those related to gender parity in the arts, and these have informed OPERA America's support activities for both administrators and artists. OA's Opera Grants for Female Composers program, established in 2014 with support from the Virginia B. Toulmin Foundation, has to date given $700,000 in support of operas by women, part of an effort to increase the visibility of works by women on opera stages. Grant recipients have seen their works gain traction across the country. One of the inaugural grant recipients, Laura Kaminsky's As One, made a decisive showing on the list of 2017's most-produced operas. The membership of the Women's Opera Network, formed two years ago to support female professionals and encourage discussion about gender, has soared to include nearly 1,200 people, both women and men. A new program launched under its aegis will pair three emerging professionals with seasoned administrators who will act as mentors, providing career support throughout the coming year.
This year saw a landmark addition to OA's portfolio of member-support initiatives: the Innovation Grants program, funded by the Ann and Gordon Getty Foundation. Providing $1.5 million in annual funding to opera companies, the grants are designed to encourage experimentation and innovative modes of institutional thinking, and ultimately to establish successful models for conducting the business of opera. "These grants benefit not only the recipients but the entire art form," says Scorca. "Companies throughout North American will be able to borrow and adapt good ideas, spreading the learning field-wide."
Driving many of OPERA America's initiatives throughout the year has been a commitment to increasing opera's civic impact and strengthening relationships developed between opera companies and the people in their communities (see "Community Connections Take Center Stage"). The issue was a central talking point of OA's 2017 conference, "Creating Collaborative Change," hosted by The Dallas Opera last May, and the conversation will continue this June at Opera Conference 2018, "Lifting Many Voices," hosted by Opera Theatre of Saint Louis. Another OA effort — the Civic Action Group, a learning cohort composed of companies that have notable community-engagement track records — will bring in additional companies in the coming year, for a broader sharing of case studies and lessons learned.
"It's crucial for us to ensure that the stories being told on our stages — and the people telling them — speak to the communities we serve and resonate with contemporary needs," says Scorca. "We want opera to be not just a valuable community asset, but an essential one."
The Year in Arts Advocacy
Even though OPERA America has engaged in boots-on-the-ground arts advocacy ever since its founding nearly 50 years ago, the year 2017 has demanded its most vigorous efforts yet. The new administration proposed policies that could potentially disrupt the opera world, including the January 27 executive order prohibiting the citizens of seven countries from entering the U.S., and the March budget proposal, which called for the elimination of the National Endowment for the Arts and other cultural agencies. In addition, Congress' recent tax reform efforts could reduce charitable contributions by as much as $20 billion in 2018, according to recent research. In each instance, OPERA America called upon its members to make their views known to local leaders and representatives in Washington. OA's government affairs office facilitated the writing of 2,500 letters, sent to members of Congress.
The worst threats have not yet come to pass. The travel ban, potentially an obstacle to cultural exchange and the hiring of guest artists, never came to full fruition; and both the House and Senate appropriations committees demonstrated bipartisan support for the NEA's budget in the 2018 fiscal year. But other issues loom in 2018: tax reform and its impact on charitable giving, timely visa processing for guest artists, and the FCC's wireless mic regulations. OPERA America is keeping all of these in its sights as it continues to advocate for the policies that will best advance the art form, regardless of where party lines may fall on any particular issue. "We remain vigilant in advancing the regulations that are conducive to the field's vibrancy," says Marc A. Scorca, OA's president and CEO.
In the coming year, OPERA America's director of government affairs, Brandon Gryde, will continue to send action alert e-mails to the field indicating when advocacy efforts are needed. Gryde stresses the importance of writing to members of Congress: "I've often heard comments along the lines of 'I don't need to write to my lawmakers because they always support the arts,' or 'Why should I contact my lawmakers? They never support the arts,'" he says. "But writing a letter takes just a few minutes and can make a huge impact in ensuring our collective voices are heard on Capitol Hill — sending a powerful message that the arts, and opera in particular, are essential to American life."
Global Partners in Opera
This year, OPERA America forged a new partnership with Ópera Latinoamérica (OLA). Based in Bogatá, Colombia, the organization serves Central and South American opera companies much in the way OA serves North American institutions. With the aim of promoting cross-organization learning, the arrangement offers free registration for Ópera Latinoamérica members to OA's annual conference, while OA members can take advantage of a reciprocal arrangement. OLA's executive director, Alejandra Martí, has also been made an ex officio OA board member. This new relationship is similar to the one that exists between OA and Opera Europa, the membership organization for European opera companies. Members of the two organizations attend each other's conferences; in January, when Opera Europa launches a new forum for artistic administrators in Naples, Laura Lee Everett, OA's director of artistic services, will join the discussion.
The international collaboration will continue this April in Madrid at the first-ever World Opera Forum, organized by Opera Europa, OA and OLA. Representatives from all three organizations, as well as members of Opera.ca (OPERA America's sister organization in Canada), will join colleagues from Africa, Asia and Australia for four days of discussions. The conference will focus on four main topics: cultural heritage, new work, diversity and audiences, and advocacy and public value. Thanks to a grant from the Spanish government, it's anticipated that more than 30 representatives from OA's board and member companies will attend the forum.
This article was published in the Winter 2018 issue of Opera America Magazine.