My First Opera: Angel Blue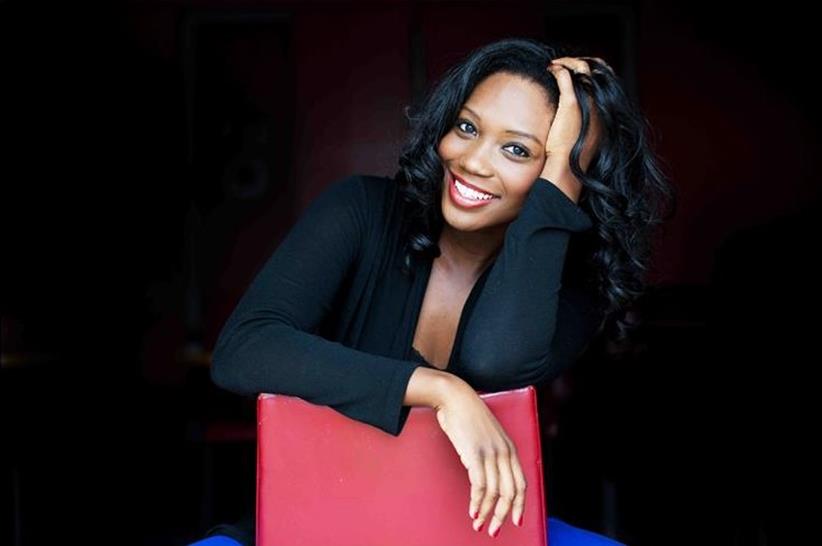 I grew up surrounded by all kinds of music, but classical music was what grabbed me the most. My mom played piano and my dad was a pastor and gospel singer. He loved singing, and he played his favorites all the time: Jussi Björling, Lily Pons, Luisa Tetrazzini, Mario Lanza. He was a huge fan of the Three Tenors. My parents took me to my first opera when I was about five. It was Turandot, at Severance Hall in Cleveland. The singing, the people dressed up in costumes, the orchestra booming — I remember feeling so happy. I was hooked. Even now, the big, passionate strain from "Nessun dorma" haunts me all the time.
I wasn't always sure that I would end up as a singer. I played piano and bass guitar when I was young; I even studied ballet. But I always liked singing, and I really enjoyed being louder than other people. My parents even scolded me for this, saying, "Angel, if you're going to sing louder than everybody, you have to learn the music."
When I was 15, at one of my father's Sunday-night services at the West Angeles Church of God in Los Angeles, the people next to us turned during one of the hymns to see who was making such a big sound. My brother whispered to me, "Isn't that the guy from The Preacher's Wife?" I realized we were right next to Angela Bassett and Courtney Vance! We talked after the service, and I asked them, "Could you help me be an opera singer?" They said, "We can't — but we know someone who can."
That "someone" was Denyce Graves, who became a mentor to me, and is now a good friend. Denyce told me, "Keep working toward what you desire," and the words stayed with me. I saw her in Bluebeard's Castle at LA Opera, and it was one of those experiences like that first Turandot. It was like watching a film, but it was also innig — it spoke to the deepest part of me. I thought, "That's what opera is — it's part of your spirit."
When I was getting ready to go to college, I applied to a lot of conservatories, but I didn't get into any of them. When you're 18 and something like that happens, your world collapses.
I thought, "Maybe I'm not supposed to be a singer." I was accompanying a lot of church choirs at the time, and I thought maybe that's where I'd end up, and I entered the University of Redlands as a piano and voice major. When I was 20, I changed my major to opera performance because, frankly, opera singers didn't seem to have to practice as much as pianists.
I met Plácido Domingo in 2007, and he invited me to the young artist program at LA Opera. As wonderful as this moment was, I couldn't help but be a little sad: My father, who was such a huge Domingo fan, had died only a few months before. But Maestro Domingo became a mentor to me during that time. I was a finalist in his Operalia in 2009, and I toured with him in concert in 2011.
I felt the same twinge of sadness at my Met debut this fall. My father would have been so happy! It was the night after the horrible Las Vegas massacre, and I spent the day watching the news, fixated, and thinking, "How important is it for me to make my debut at the Metropolitan Opera"? But a lot of people wrote after listening to the broadcast to tell me it made them feel better. My brother-in-law, a navy nurse who was called back to work in Las Vegas, said, "You have no idea how much joy that broadcast brought to people and calmed them down."
I'm a determined person, but I don't think "determination" is such a bad word, where something positive is concerned. I hope that through my singing, I'm giving back to humanity in some way.
A 2009 finalist in the Operalia Contest, Angel Blue has gone on to sing the great roles of the lyric soprano repertoire at companies like San Francisco Opera, La Scala and the Wiener Staatsoper. This fall she made her acclaimed Metropolitan Opera debut as Mimì in La bohème.
This article was published in the Winter 2018 issue of Opera America Magazine.