A Community Resource for Seattle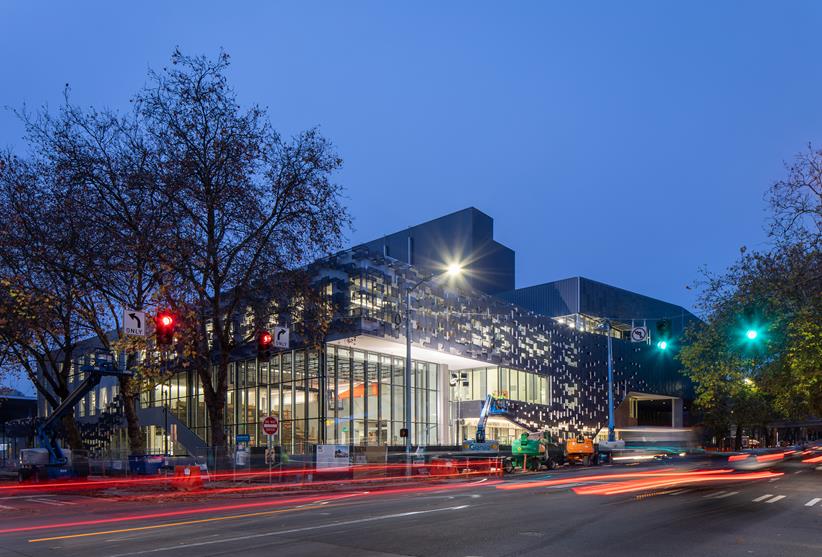 Seattle Opera's new civic home, which opened to the public on December 15, provides the company with some badly needed amenities. The new, 105,000-square-foot Opera Center, directly adjacent to the company's performance venue, McCaw Hall, includes administrative offices, a street-level box office, a 200-seat glass-box performance space, three rehearsal studios, storage space for props and the company's first wig shop. But it also serves as an embodiment of the company's mission, formulated during a 2016 strategic-planning process, to serve the people of Seattle.
"An awful lot has happened since the idea was first mooted in 2001," says Aidan Lang, Seattle Opera's general director. "At that time, the mentality was still about the convenience to us. We've realigned our vision and mission statement and turned it inside out. We've moved from a function-based approach to a mission-based approach. So we came up with the idea of opening the building up as far as possible, with the idea of opening it up to the community."
The facility's components position it as a community resource. The performance space is intended for educational and community events, and the rehearsal studios can do double duty as venues for community programs and youth operas. The sense of connectivity carries through in the design of the building itself, which emphasizes transparency. Lang points out that in McCaw Hall, audience members must pass through a series of doors before they reach the inner sanctum of the auditorium; the Opera Center upends that exclusionary construct. The glass walls allow passersby to see into the lobby; monitors in the lobby itself will display video feeds of rehearsals. A viewing garden will allow visitors to look into the costume shop. "This is a way to let people see us at work," Lang says.
"We've made the building in the image of our company, reflecting the people who live and work in Seattle today." says Lang. "It's an exemplar of our philosophy of opera."
This article was published in the Winter 2019 issue of Opera America Magazine.