A Musical Cityscape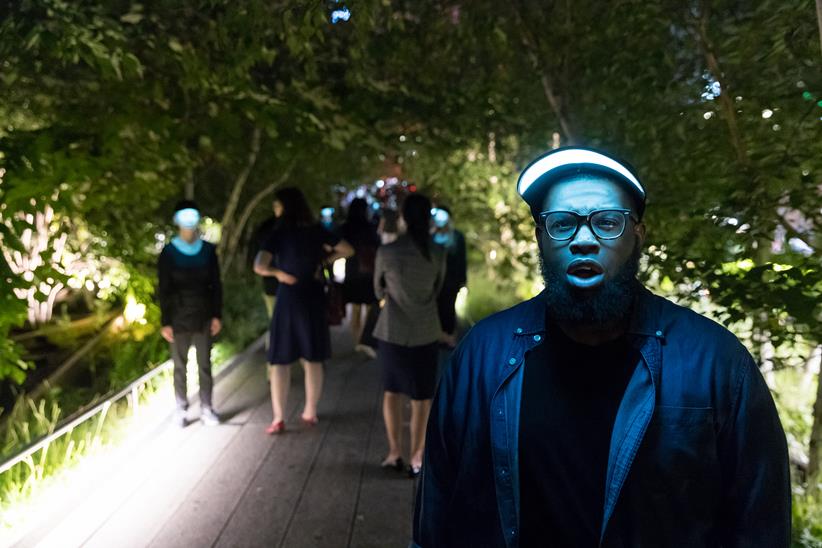 David Lang's The Mile-Long Opera was most definitely unlike any "opera" ever produced.
The spectacular performance art/art installation/musical event sent 10,000 audience members over six evenings in early October through New York City's High Line, working their way through a 30-block corridor of over 1,000 singers and actors, who represented a typically New York range of ethnicities and age groups. Each performer intoned a fragment of the music and of the Anne Carson/Claudia Rankine libretto, the text drawn from interviews with actual New Yorkers. As composed by Lang, the whole blended with the sounds of the city and cohered into (in the words of the work's subtitle) "a biography of seven o'clock."
"I love opera," says Lang. "When we see Mimì or Tosca on stage, the music allows us to feel their struggle. It's such a powerful and human tool, I've always felt it could be used in places other than opera houses — other places where humanity can be made special. In the opera house, you have a procession of characters who walk in front of you. Our piece is the same; the only difference is that you're the one who's moving."
Although at one spot, the walkway opened up to accommodate a chorus, for the most part the individual performers worked in a kind of connected isolation. "You couldn't have a big moment where people would stop," Lang explains. "That would cause a traffic jam, and violate the idea that the piece existed as you walked. Logistically, it was important to create a kind of music where people would keep going."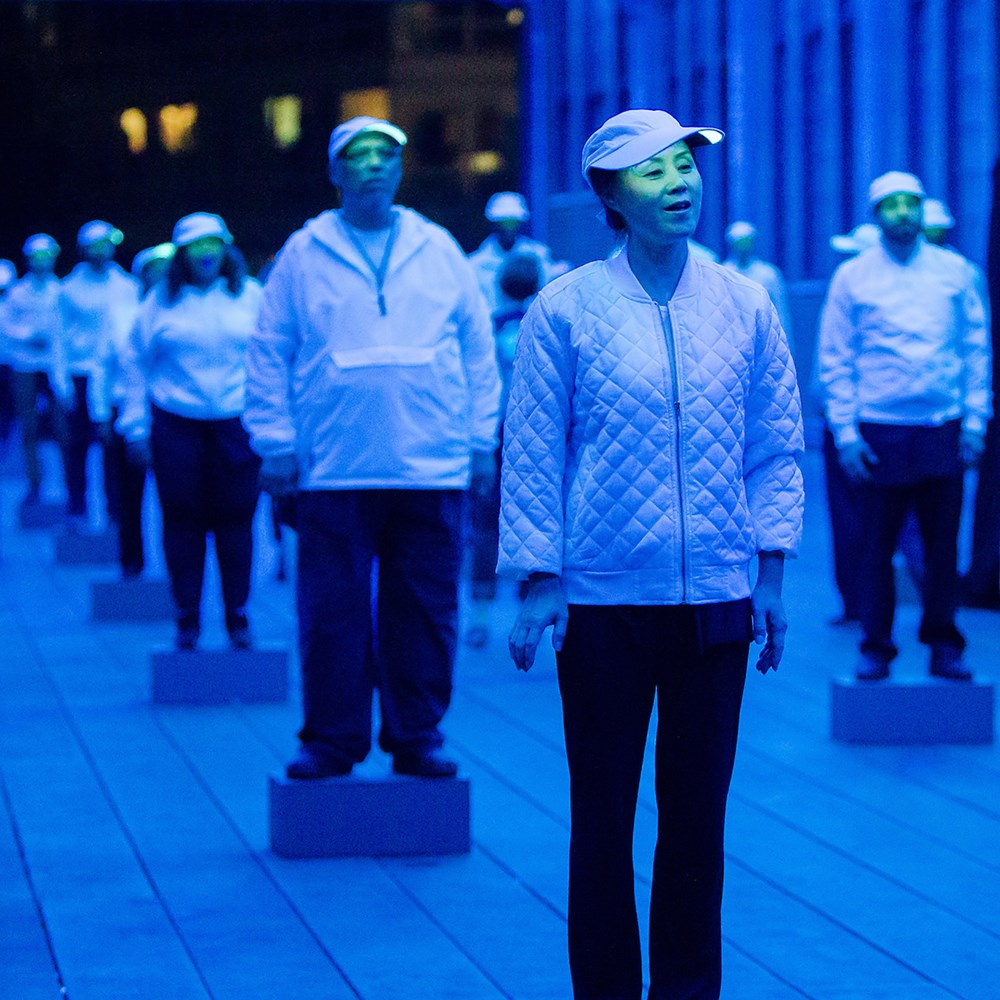 Still, the music showed a surprising degree of coherence: a result of Lang's painstaking compositional approach. Each area of the walk occupied its own harmonic territory. "At the edges of the areas, you'd hear something that had an edge that was harmonically different," he says. "The seams were designed to pull you forward. It was my attempt to use harmony to sculpt your way through."
The Mile-Long Opera was the brainchild of Elizabeth Diller, a partner in the firm of Diller Scofidio + Renfro, whose designs helped turn the High Line from an abandoned railroad spur into a vibrant park, and one of the city's most notable attractions. She first conceived of staging a massive artistic event there six years ago and brought Lang into the project soon after. "I always imagined this should be an opera," Diller says. "It had to involve voice; it had to be what we call 'operatic.' The idea was to show the transformation of the city as night falls and the misaligned rhythms of its inhabitants, then bring their stories together to become more than the sum of the parts."
"In the cultural imagination, sunset is the time of transition to stability and family — which is nothing like what it is today for most people," Diller explains. "We wanted to take this important and universal theme, and make it both intimate and a large spectacle."

By its very nature, The Mile-Long Opera was an ephemeral event, vanishing into the mist after its short run. "I love the idea that you have an opera that can only be done in one space," Lang says. He leaves open the idea of bringing The Mile-Long Opera to other spaces in other cities, but it will require extensive adaptation. "It doesn't make sense to go to Paris or London and tell them how great New Yorkers are," he says. "But I see it as a structure for how to move in space, and how to see your fellow citizens up close and identify with them and love them. That's something we can do in music that we have trouble doing in our everyday lives."
This article was published in the Winter 2019 issue of Opera America Magazine.