A Virtual Celebration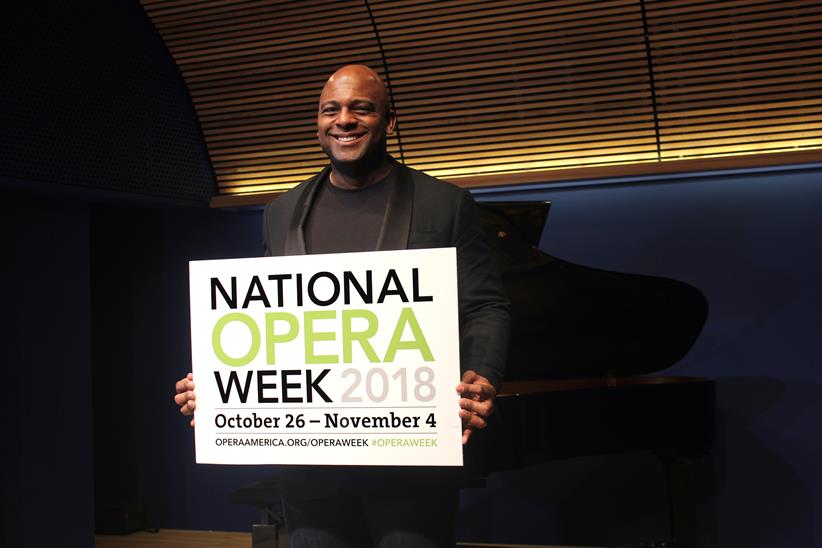 In 2009, when OPERA America launched National Opera Week, it was only three years since Twitter had been launched and Facebook had opened its platform to non-students, while Instagram didn't yet exist. Most Opera Week activity back then took place in person rather than on social media; events designed to attract new audiences, such as free performances and behind-the-scenes tours, predominated. Flash forward a decade, and Opera Week is now very much a virtual affair.
While in-person activities remained a significant part of this year's Opera Week, with events taking place in 39 states and provinces from October 26 to November 4, OA encouraged participants to emphasize social media communications above all else. The strategy worked: United behind #OperaWeek, social media users generated more content and conversation about Opera Week than ever before, with the Opera Week hashtag producing nearly a million impressions across Facebook, Twitter and Instagram. One striking example: An Instagram post by Lyric Opera of Chicago, which showed #OperaWeek on the Civic Opera House's marquee, garnered nearly 1,200 likes and 39 comments, the most comments of any of the company's posts this year.
On all of its social media channels, OA posted a special video message from this year's honorary Opera Week chair, bass-baritone Ryan Speedo Green. "Opera for me is the quintessential art form that encompasses all other art forms," said Green in the video. "When
I went to my first opera at 15, I jumped through a door without knowing where it would lead. But when I got through that door, I was introduced to a world of complete majesty and beauty and history." Many other opera artists, like librettist Mark Campbell, composers Lori Laitman and Kamala Sankaram, and composer/conductor Michael Ching, also lent their voices to the Opera Week conversations on social media.
A key part of this year's activities was Opera Advocacy Day on November 1, for which OA sent out an "Action Alert" e-mail, telling all involved in opera how they could contact their lawmakers about issues impacting the field, such as support for the National Endowment for the Arts, tax policy for nonprofits and visa processing for international artists.
This article was published in the Winter 2019 issue of Opera America Magazine.