Accent on Youth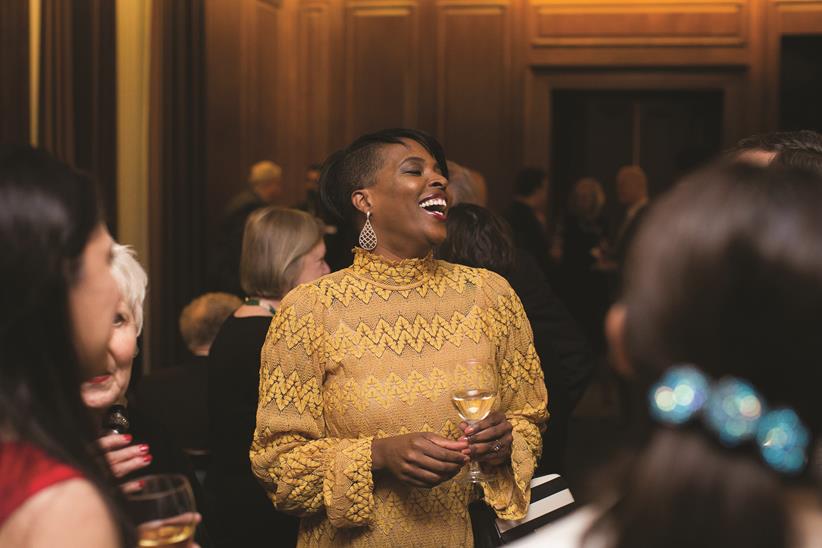 The core audience for opera skews decidedly mature. If you look around you on almost any night at almost any opera company, you'll see a heavy representation of attendees over 50. Quite a few of these are devoted operagoers; the years of allegiance of this cohort to the art form have helped sustain it and keep it vibrant. But the industry's continued health quite obviously depends on finding ways to entice younger people into audience ranks, and to sustain their interest over the long term.
"This is what keeps me awake, day and night," says Gillian Brierley, the Metropolitan Opera's assistant general manager for marketing and communications.
The Met, like a number of companies across the country, has developed a program specifically aimed at attracting Millennials. Its Fridays Under 40 events pair 10 performances a season with pre-performance parties, featuring libations along with breezy presentations that provide context for the shows to come. A Bohème event included talks about the neuroscience of passion; before Lucia di Lammermoor, members of the literary salon Women of Letters read missives about their greatest scandals. "We've had to rethink how we market to different audience segments," says Brierley. "The under-40s want to feel safe in their social environment. They want to have a drink and relax. This is not the kind of formal event you'd do for a group of patrons."
The package of the party plus an orchestra seat costs $100: a sharp discount on the ticket price, but high enough to underline the occasion's special-event status. Happily, the Fridays Under 40 program seems to be meeting its aim of seeding an opera habit among new audiences. Fifty-six percent of attendees have been new to the Met, and 25 percent have gone on to purchase full-price tickets. The program has done so well at finding its target market that the Met has now extended it to all Friday night performances, keeping the number of parties at 10 per season but allowing under-40s a chance to purchase orchestra seats on "off nights" at the relative bargain of $80.
Minnesota Opera has found similar success with its Tempo program. It gives younger audience members steep discounts on ticket prices for all performances; members also get invited to special events, and at some performances gain access to a dedicated "Tempo Intermission Lounge." The program used to be available for people ages 21–39, but this season the company pushed the age range up to 45, expanding Tempo participation twofold, to 400 households.
In its new configuration, the Tempo program reaches into Gen X: the cohort slightly older than Millennials, which in some ways may be an even tougher target, since the demands of jobs and families tend to cut into their discretionary time and spending. One Minnesota Opera program that has found particular success with this group is Taste of Opera, which prefaces mainstage performances with restaurant events, with a dinner and a chat featuring a local NPR host talking to artistic personnel. "A lot of people in their 40s and 50s come to these events," says Kristin Matejcek, the company's associate director of marketing. "They purchase the package, and everything is taken care of for them. They get a sit-down meal. And it's a before-show activity, which means they get to go home afterward."
The company's New Works Initiative has also succeeded in attracting younger audiences. Thirty percent of the audience for the 2016 world premiere of The Shining, for instance, fell in the 40–55 age group: a demographic of people who had grown up with Stanley Kubrick's movie version of the Stephen King novel. The broadening of the audience base falls in line with the company's commitment to equity, diversity and inclusion. "EDI has become part of the fabric of what our company is doing," says Matejcek, "and age diversity is very much a part of that."
Opera Theatre of Saint Louis' Kids' Club, initially funded with an OPERA America Building Opera Audiences Grant, addresses a central dilemma for the parents in the Gen X/Millennial contingent: the question of what to do with the kids. For $20, at select matinee performances, parents attending the opera can drop their children off for supervised play. Led by OTSL teaching artists, with the assistance of licensed child-care professionals, the day-camp- like experience teaches kids about the world of that day's opera; for instance, during a performance of Madama Butterfly, they learned origami arts-and-crafts.
"The Kids' Club effectively builds intergenerational bridges around the work," says Joe Gfaller, OTSL's marketing and public relations director. "It creates a culture of arts engagement within families. By connecting people to one another, it advances our company's mission in a meaningful way."
This article was published in the Winter 2019 issue of Opera America Magazine.