My First Opera: Christian Van Horn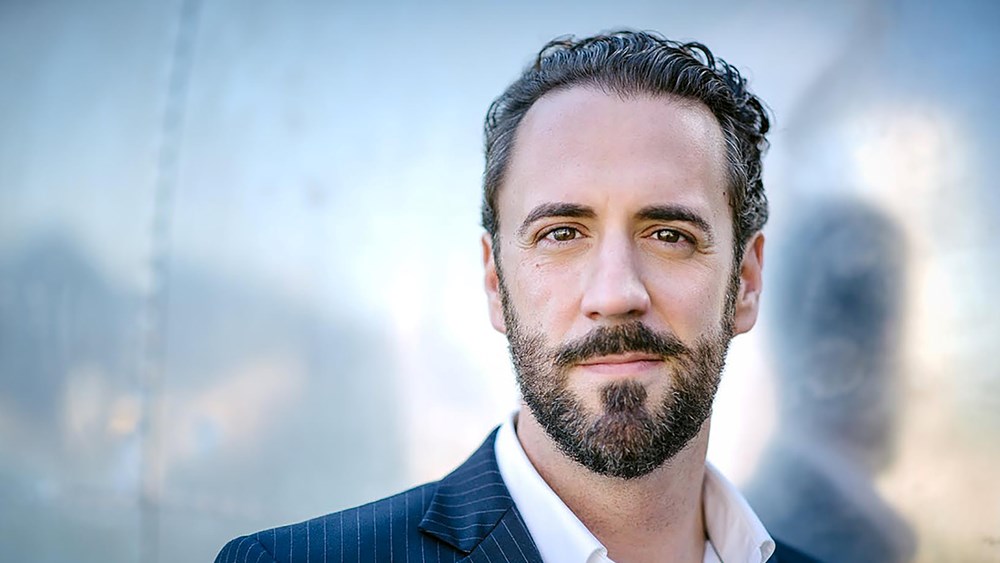 I always knew I could sing, but I knew nothing about opera. When I was growing up in Centereach, Long Island, my parents put me in the church choir, as much to occupy my time as anything, but I knew I was getting the attention of the chorus director. Then in high school, I tried out for all the musicals and ended up as the lead in stuff like Leader of the Pack and Rodgers and Hammerstein's Cinderella. There'd be around 70 girls and three guys, and I thought those numbers were pretty good. But I learned just how much I loved putting on a show. There's nothing like it.
At the State University of New York in Stony Brook, I began studying voice in earnest, taking lessons with Richard Cross. After two years, I asked him whether he thought I could do this for a living — a loaded question. He thought about it carefully and said, "I think you can. I'm not sure to what extent, and you have to be willing to spend 10 years and a lot of money to prepare." But he knew it was possible. Otherwise, I don't think he would have wasted his time, or mine. That was around the time that Richard joined the faculty of the Yale School of Music, so I followed him there — and he's my voice teacher to this day.

I started listening to basses on recordings, especially Nicolai Ghiaurov. He has one of those completely distinctive voices: two notes of that clarion sound and you know who it is. Eventually, though, I realized he had only that one fantastic color, so I moved on a bit. I discovered Norman Treigle, and it was like I was hearing my own voice. I loved his last-day-of-his-life approach to everything he sang. I still devour recordings. If I want to hear technical perfection, I put on Sam Ramey; for endlessly beautiful sound, I listen to Cesare Siepi. When I sing, I don't stand there mimicking people, but I have no problem ripping off the greats. There's a reason they were great.
Of course, I wanted to sing the Verdi bass arias right away. But my teacher wouldn't let me anywhere near them. He kept me on Schubert for two years. I was frustrated that we couldn't get past them, but I'm grateful now: Your technique is what gets you through the night. You have to walk before you can run.
The first live opera I went to was Rigoletto at New York City Opera; since my teacher had put in 30 years with that company, I thought I should see what it was like. I didn't have a lot of funds in those days, but I went to the box office and got a cheap seat. It was an exciting performance. They made an announcement that Mark Delavan was suffering from a cold. I thought he sounded fantastic, but he canceled halfway through the show and they pulled in another baritone from backstage. "Wow," I thought, "this is flying by the seat of your pants." It was a lot different from the recordings I revered. Suddenly you watch a human being sweating, and it's exhilarating.
I spent a lot of time in standing room at the Met. I wasn't focused as much on the opera's story as on what was going on in the singers' heads. Singing in a house like that became a focal point for me. If you wanted to be there, you had to have a big voice. Sometimes a singer would hit a bad note, or come in half a beat early. I learned that if you miss a high note, the ceiling doesn't come crashing in. When the audience finds out that you're human, they love you even more.
The Richard Tucker Award is a new starting point for me. Before it was easy to be low-key good: People would open the program and not know who you were — you could be surprisingly good. Now people come in expecting you to be good, which is a different situation. But it's a crowning moment, and I'm proud I've gotten here.
Bass-Baritone Christian Van Horn is the 2018 winner of the Richard Tucker Award. He recently completed a Metropolitan Opera run in the title role of Bioti's Mefistofele, and will be heard at San Francisco Opera this June as Zoroastro in Handel's Orlando.
This article was published in the Winter 2019 issue of Opera America Magazine.