The Heritage Lives On
Innovation, plus a healthy respect for tradition, keeps the repertoire buoyant.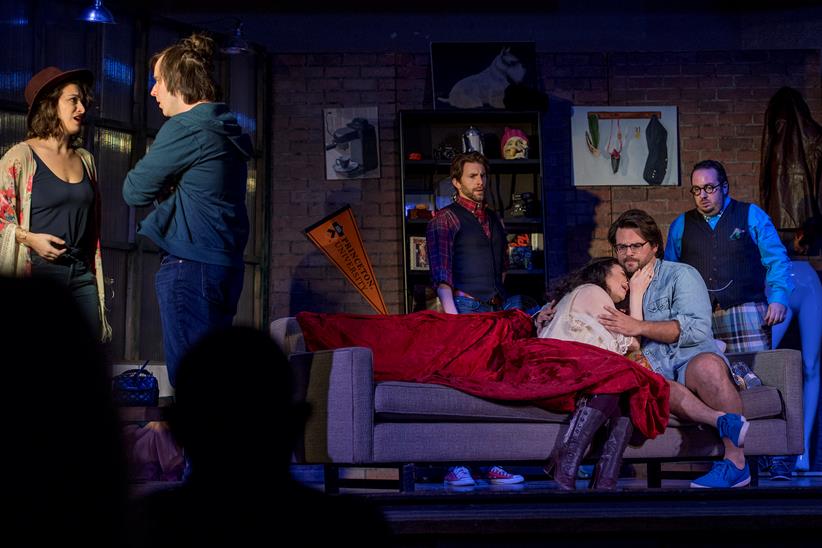 For all of the vitality of contemporary opera, the standard repertory remains the backbone of the industry. This year's premieres of works like Missy Mazzoli and Royce Vavrek's Proving Up, Lembit Beecher and Hannah Moscovitch's Sky on Swings and the full- length version of Huang Ruo and David Henry Hwang's An American Soldier all garnered well-deserved attention, as did mountings of recent operas by composers like Ricky Ian Gordon, Jake Heggie, Laura Kaminsky and Kevin Puts. But as always, the bulk of the offerings from most companies, large and small, consisted of the works, written between the late 1700s and the early 1900s, that have maintained a foothold in the repertory across the centuries.
"You can't give up on the standard repertory," says Heidi Waleson, opera critic for The Wall Street Journal. "It's the base of the industry."
A look at OPERA America's tally of the most-produced operas of 2017–2018 confirms the point (see "The Top 25: 2017-2018"). Although it includes Kaminsky's 2014 As One, Astor Piazzolla's 1968 María de Buenos Aires and Leonard Bernstein's 1956 Candide, the bulk of the list consists of works like The Barber of Seville, La traviata, La bohème and Carmen, most of them standard fare in past eras, and some of them mainstays virtually throughout the history of opera in America. In fact, seven of the titles were performed at the Metropolitan Opera in 1883– 1884, its first season. To be sure, our companies' forays into contemporary opera are revitalizing the field. But they have largely built their reputations and audiences on the foundation of "heritage" operas, and they still offer a steady stream of canonical works as a dominant part of the mix.
But even though the works are familiar, their interpretations may offer surprises. Waleson notes that straightforwardly traditional mountings of standard pieces ("the bohemians are in the garret, or outside in the snowstorm") have by and large given way to "tweaked" interpretation. "The opera is changed just enough to make it a little different, but not so much that you don't recognize it," she explains. She offers as an example Laurent Pelly's production of Lucia di Lammermoor at Opera Philadelphia this fall, the black-and-white design stripping away the work's romanticism and suggesting a feminist subtext. "I like it when the director has an individual take that's still of a piece with the opera," she says. "People seeing Lucia for the first time could watch this and know what the work is about."
San Francisco Opera's new production of Tosca this fall, directed by Shawna Lucey, took a similar approach — underlining the work's contemporary relevance, while fulfilling audience expectations for the look and feel of the Puccini opera. Matthew Shilvock, general director of San Francisco Opera, notes that the production opened in the midst of the Senate confirmation hearings for Brett Kavanaugh, which made the audience especially sensitive to the barbarity of Scarpia's attempted sexual assault. "The connection was uncanny," Shilvock says. "When Tosca sang 'Vissi d'arte,' the audience felt her fear of what was about to happen to her. It gave a different sense to the storytelling."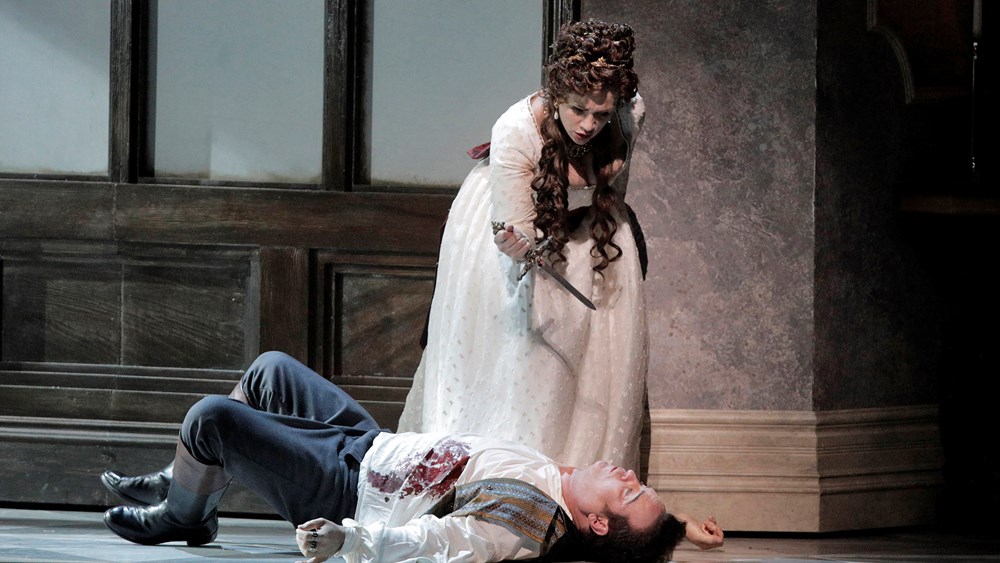 The Lucey production forms part of an ongoing SFO project to replenish its stock of standard-repertory productions. When Shilvock took over as general director two seasons ago, he inherited a trove of venerable productions. Some of them are in parlous condition: The beloved David Hockney Turandot, when it was revived early last season, turned out to have suffered extensive climate­ change-related water damage in storage, and its third act had to be rebuilt entirely. Others have simply stuck around just a little too long. "Our productions by Jean-Pierre Ponnelle and John Copley have gotten worn around the edges," Shilvock says. "Audiences have such fondness for them - but they don't want to see them again."
The type of radical reinterpretation of the classics known as Regietheater dominates Europe's stages, but it has found less acceptance here. Barrie Kosky's silent-movie-era revamp of The Magic Flute, imported from Berlin's Komische Oper, has in recent seasons proved a hit in Minneapolis, Los Angeles, Cincinnati and Philadelphia. But SFO's 2016 presentation of Calixto Bieito's production of Carmen — replete with telephone booths, Mercedes­ Benzes and intimations of sexual exploitation — drew a decidedly mixed response. Shilvock says that younger audience members in particular were put off by the Regie approach. "It was not what they thought going to San Francisco Opera would be like," he says. "They want the Pretty Woman experience, where the intensity of the emotional rush sends tears down your face." This June, the company will offer a more traditional take on Carmen, in a new-to-San Francisco Francesca Zambello production that can be seen during Opera Conference 2019.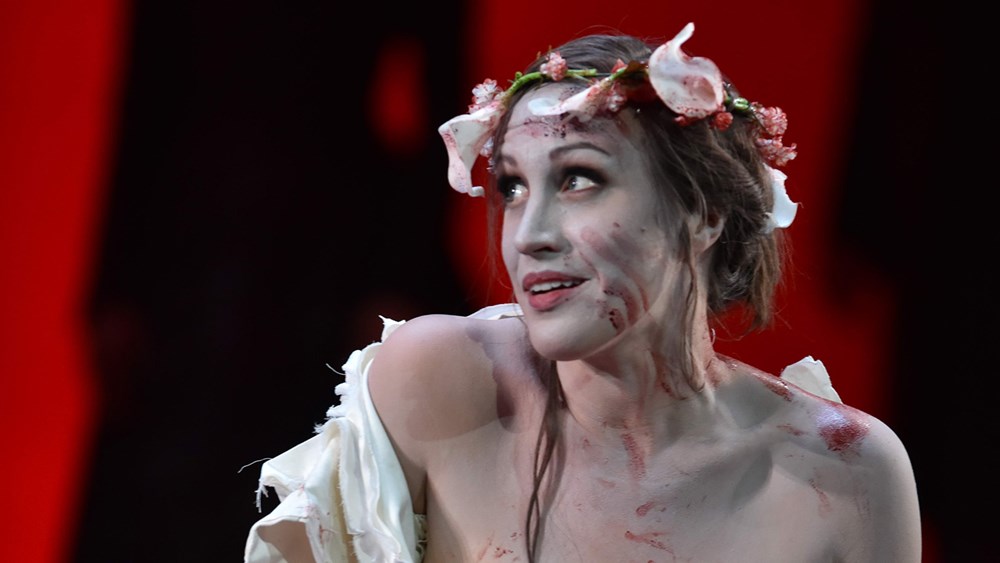 Still, a number of small independent companies have found success by playing freely with the core repertoire. Pacific Opera Project, which offers Los Angeles audiences intimately scaled stagings of (mostly) standard titles, just revived its popular La boheme: AKA "The Hipsters," set among Millennials in present-day Southern California. In 2016, Charlottesville's Victory Hall Opera presented Someone Younger, an updated, trimmed-down version of Der Rosenkavalier with a cast of six and an eight-piece orchestra.
Heartbeat Opera, the New York City-based indie opera company, specializes in reworked versions of the classics. For instance, this year's mounting of Fidelio was not only updated, reorchestrated and substantially cut, lasting 90 intermission­less minutes, but its scenario was altered: Florestan ("Stan") was the victim of political oppression specifically aimed at people of color; Leonore ("Leah") didn't disguise herself  as a young man, but as a woman, an object of lesbian affection for Marzelline ("Marcy"). The production proved so popular this past spring that it was revived in November, drawing a diverse, youthful audience – and offering proof of the ongoing vitality of opera's heritage.
"These pieces help us understand who we are," Shilvock says about the standard repertoire. "They have stood the test of time not just as museum pieces, and not just because they have beautiful music, but because they speak to us in the here and now."
This article was published in the Winter 2019 issue of Opera America Magazine.