Have Tickets, Will Travel
Die-hard fans go the distance for opera.
When Lyric Opera of Chicago mounts its complete Der Ring des Nibelungen this April, the audience will include quite a few people like Ira and Carol Barrow. The couple, a lawyer and a teacher, first encountered Wagner's magnum opus through the 1990 PBS broadcast of the Met's Otto Schenk production; impressed, they made their way to New York for the Met's next mounting, in 1993. "It was easy to get hooked," says Ira.
As opera companies seek ways to draw new audiences to the art form (see "How to #MeetOpera,"), dedicated opera lovers still often make up a significant proportion of the audience, especially when it comes to the Ring and to new and unusual repertoire. These are works that can serve as travel destinations for diehard fans. Lyric Opera, in its marketing for its Ring, has pursued operagoers known as "Ring Heads" — in other words, people like the Barrows. "With three full cycles to sell, we need national and international tourists," says Lisa Middleton, Lyric's vice-president of marketing and communications. The company has worked with international sales teams to get the word out well beyond Chicago's city reaches.
In the years since their first Ring, the Barrows have sought out cycles around the world. They've trekked from their home in Hershey, Pennsylvania, to San Francisco, Washington, D.C., Berlin and Bayreuth, as well as returning to the Met for no fewer than eight subsequent cycles. This spring alone, they'll head to Paris Opera's Ring as well as Lyric's. They find something new each time they encounter the cycle. "No matter what," Ira says, "we always grab each other's hand before that first E-flat chord — and it won't be long before we're saying, 'How can it be over already?'"
"The Ring is cosmic — it encompasses everything," says Martha Dimes, a Durham, North Carolina, resident who will make Lyric's production her eighth Ring expedition.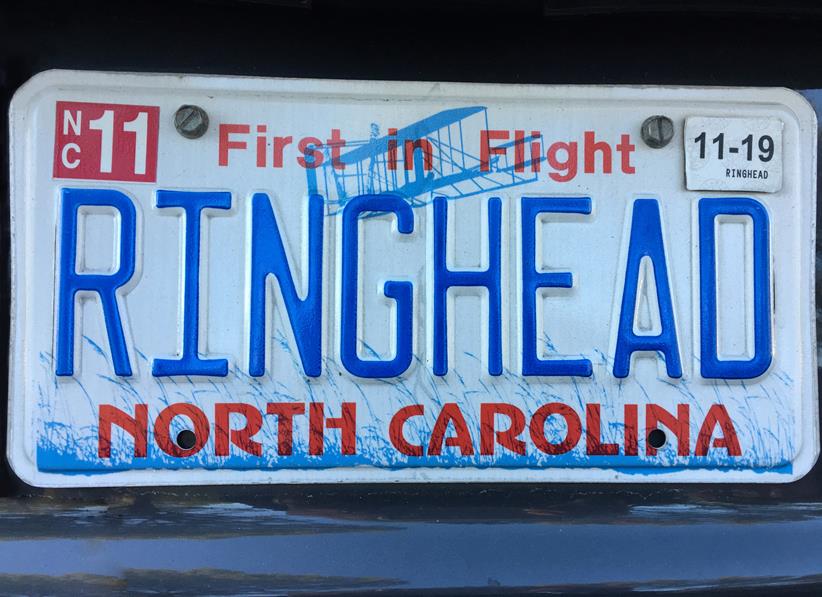 The Ring Heads' pilgrimages often have a social aspect. A sense of camaraderie prevails at the performances themselves. "For most operas, you can get a subscription and sit next to the same people year after year, and nobody will talk!" says Ira Barrow. "The people who go to Wagner — they're always talking to each other."
For Dick and Cathy Soderquist, the key to making new friends at the opera is attire. The Washington, D.C. couple roams the world for Rings and other operatic events, always making a point of dressing to the nines: Dick in a tux, Cathy in hats and gowns that the Merry Widow might well envy. The outfits make them instantly recognizable. "People will come up to us and say 'I saw you in Budapest; I saw you in Frankfurt,'" Cathy says. The Soderquists spend 185 days a year skiing in Vermont; much of the rest of their time consists of opera travels. "We're retired," Dick explains. "You can only paint your house once every five years."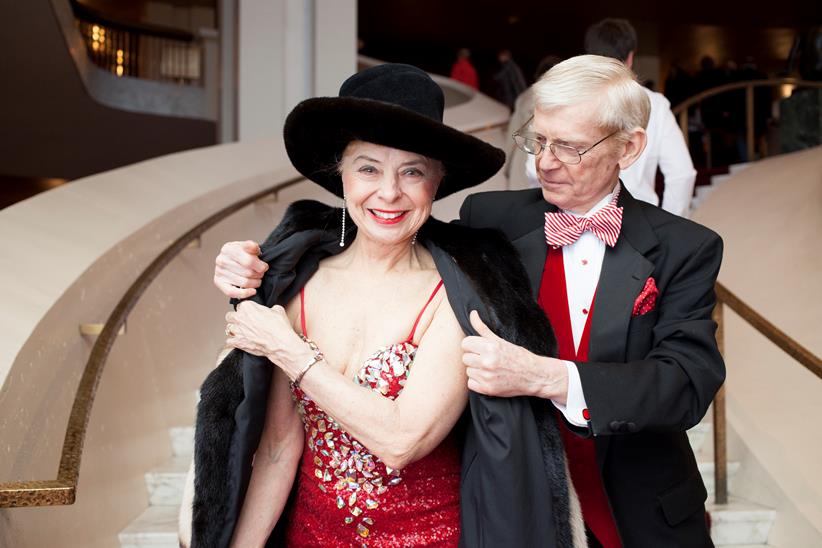 The Soderquists have eclectic tastes. They devote as much of their attention to new work as to Wagner. Another Washingtonian, John Greer, meanwhile, makes contemporary opera a central focus of his travels. He long attended opera in D.C., but the 2013 world premiere of Gregory Spears' Paul's Case at UrbanArias kicked his fandom to the next level. The next season, he headed north for the New York premiere of Paul's Case at the PROTOTYPE Festival, starting a practice of hopping on airplanes and heading to American operatic destinations — usually alone. "I've always found it easier to make friends when you're traveling by yourself," he says. "You can start up a conversation with just about anybody, and before you know it, you're two opera lovers, talking."
Along the way, Greer has caught many of the key works of our era, and befriended key players like Spears, David T. Little and Beth Morrison. He admits that his obsession can be exhausting. He spent nearly the entire summer of 2019 crisscrossing the country (Opera Theatre of Saint Louis, Des Moines Metro Opera, The Glimmerglass Festival, Santa Fe Opera, Opera Philadelphia's O19): a total of 41 days of travel that took in new works like Fire Shut Up in My Bones, Blue, The Thirteenth Child and Denis & Katya.
"It's expensive and it wears me out," Greer confesses. Still, the lure of American opera keeps getting him onto airplanes. "I thought of skipping Opera Theatre of Saint Louis in 2018," he says. "But they were doing [Huang Ruo's] An American Soldier. How could I miss that? Some things you just can't not go to."
This article was published in the Winter 2020 issue of Opera America Magazine.