Development Goes Digital
Virtual fundraising tactics flourish.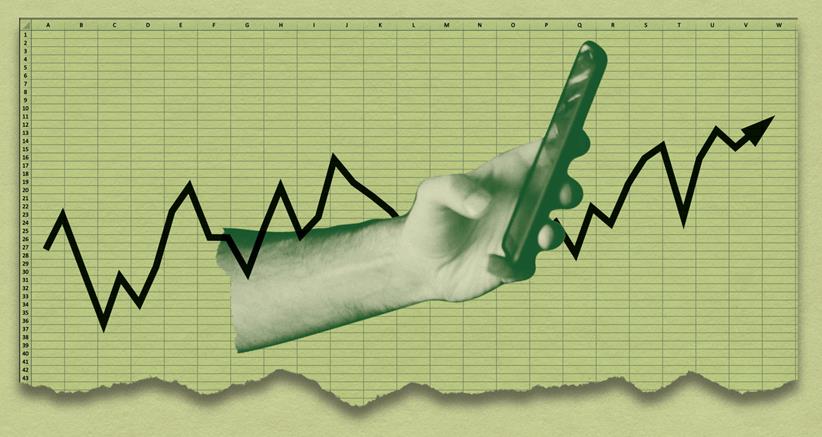 Development departments have been thrust into digital frontiers during the pandemic like the rest of the opera industry. Building on the time-tested strategies of effective communications and donor stewardship, they have taken advantage of the ways digital content has expanded company audiences and created new opportunities for donor recruitment.
Austin Opera's development department piggybacked on a digital innovation instituted for this fall's Sarah and Ernest Butler Performance Series, which consisted of showings of made-for-screen operas at local drive-in movie theaters. The company encouraged attendees to download an app that provided the programs, pre-show communications, and translations, and also sent out push notifications asking for one-tap donations. "It allowed people to donate easily while enjoying the performance," says Jennifer Basten, Austin Opera's chief development officer. Patrons who donated during the screenings got an immediate gift — an Austin Opera-branded face mask delivered to their car. About 30 percent of attendees made donations, approximately half of whom were new donors.
The Opera Philadelphia Channel, OP's vehicle for its 2020–2021 season, has expanded the company's audience, with viewers on six continents, including Antarctica. It also has given rise to an increase in new donors. OP's development with the marketing department to produce online content. Meanwhile, the company launched a text-to-give feature through Givebutter, allowing users to make donations from their Venmo or PayPal accounts via text message. All company marketing emails also contain links to a contribution form, created with the Tessitura platform's Donate2 software, that lets users donate without necessarily signing up for Opera Philadelphia accounts.
"If you're not doing that consistently in your messaging, you're leaving money on the table," said Rachel McCausland, OP's vice president of development, during OPERA America's October Development Forum. She noted that although the emails haven't generated huge income, 73 percent of giving came from new donors — indicating that the company had successfully tapped into its expanded audience.
OP also adapted its stewardship of existing donors to the pandemic. "We're adding a lot of new benefits and personal touches," said Rebecca Ackerman, the company's director of individual giving and advancement services. "For a board member's birthday, we had a chorister, wearing a mask, sing 'Happy Birthday' from 30 feet away."
New York's Heartbeat Opera has made communications from its artists a top priority. In conjunction with Lady M, a virtual reimagining of Verdi's Macbeth, the company sent out emails to all attendees that included informal, self-recorded videos from the singers expressing what performing during quarantine meant to them. The emails ended up garnering 65 to 70 percent of the fundraising goal. That success prompted the company to incorporate candid videos into its seventh anniversary campaign, a fundraising plan in which the company took advantage of its odd-year anniversary to host seven virtual soirées and solicit donations in multiples of seven. For every new contributor to the anniversary fund, Heartbeat staff personally recorded 20-second videos on their smartphones, during which they addressed the donor by name and expressed their gratitude. "Recording a 20-second video on your iPhone takes exactly that — 20 seconds," Sean Kelly, Heartbeat's former development and operations manager, said during the OA forum. "But you maintain a genuine person-to-person interaction."
As the industry — and the world — emerges from the crisis, the challenge for development departments will be retaining the new donors that online activities have brought in. "While we have tools in place to make it easier for patrons to donate, that should be a baseline," said McCausland. "The next step is getting to know [the new donors] and finding out why they support us. Digital tools allow us to make personal contact in many wonderful ways — so let's do that as much as we can."
This article was published in the Winter 2021 issue of Opera America Magazine.