In Memoriam: Winter 2021
Remembering those we have lost in the American opera field
Conductor Scott Bergeson died on October 28 at age 69. Bergeson joined New York City Opera in 1977 and led more than 300 performances there, including three Live from Lincoln Center telecasts. He joined the music staff of the Met in 1991 and made his conducting debut there in 1998 with La traviata. Bergeson also appeared at the Santa Fe Opera, Opera Theatre of Saint Louis, and Tri-Cities Opera, among other companies.
The soprano and voice teacher Ruth Falcon died on October 9 at age 77. In the 1970s and 1980s, Falcon pursued an international career in roles like the Countess in Le nozze di Figaro, Donna Anna, both of Verdi's Leonoras, Chrysothemis in Elektra, and Turandot. In 1991, she joined the voice faculty of Mannes School of Music, where she was still teaching at the time of her death. She mentored such singers as Deborah Voigt, Nadine Sierra, and Sondra Radvanovsky.
Marianne Flettner, former artistic administrator at San Diego Opera, died on December 6 at age 87. Flettner served as Met General Manager Rudolf Bing's secretary from 1963 to 1974 before being promoted to assistant company manager in the rehearsal and touring division. In 1979, Flettner took up her post at San Diego Opera. She retired in 2014.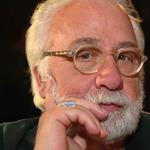 Thomas Hammons, a veteran bass-baritone character singer, died on November 10 at age 68. Hammons sang more than 250 times at the Met, frequently appearing as the Sacristan in Tosca, Benoit and Alcindoro in La bohème, and Antonio in Le nozze di Figaro. In 1987, he sang Henry Kissinger in the world premiere of John Adams' Nixon in China at Houston Grand Opera, and went on to create the roles of both Rambo and the First Officer in Adams' 1991 Death of Klinghoffer. Hammons also enjoyed a long association with Cincinnati Opera, singing 12 roles over 10 seasons there.
Michael Harrison, general director of the former Baltimore Opera Company, died on November 21 at age 80. After leading Opera Columbus for the first seven years of its existence, starting in 1981, Harrison joined Baltimore Opera Company in 1988 and remained its general director until the company closed in 2009. During his tenure in Baltimore, Harrison was credited for expanding the company's repertoire and engaging internationally renowned artists like Renée Fleming, Sherrill Milnes, James Morris, and Renata Scotto.
Sarah Bryan Miller, the longtime classical music critic of the St. Louis Post-Dispatch, died on November 28 at age 68. Miller began her career as a mezzo-soprano in Chicago in the 1970s, joining Lyric Opera of Chicago's chorus and singing principal roles with Chicago Opera Theater. While still pursuing her singing career, Miller started writing for Chicago-area papers in the mid-1980s, and later became a regular contributor to The New York Times and The Wall Street Journal. In 1998, she retired from professional singing and took her position at the Post- Dispatch, where she championed organizations like Opera Theatre of Saint Louis and the Saint Louis Symphony Orchestra.
The conductor Charles Schneider, founding music director of The Glimmerglass Festival, died on October 9 at age 84. Beginning with a 1975 performance of La bohème in the Cooperstown High School auditorium, Schneider led Glimmerglass performances for more than a decade. He also served as music director of the Catskill, Utica, and Schnectady Symphonies.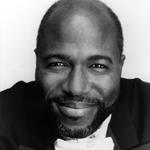 The bass Arthur Woodley died on November 20 at age 71. His repertoire included Bartolo in Le nozze di Figaro, the Four Villains in Les Contes d'Hoffman, Banquo in Macbeth, Leporello in Don Giovanni, and Angelotti in Tosca. He was widely recognized for his interpretation of Porgy in Porgy and Bess, singing the role with Opera Philadelphia, Indianapolis Opera, and Opera Colorado, among other companies. He created the role of Emile Griffith in Champion at Opera Theatre of Saint Louis (2013) and Dick Hallorann in The Shining at the Minnesota Opera (2016).