Kudos: Winter 2021
Awards and noteworthy accomplishments in the opera field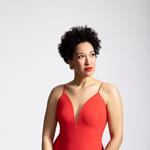 Musical America has named mezzo-soprano Jamie Barton, soprano Julia Bullock, and producer Beth Morrison as its 2021 Artists of the Year.
The recipients of the 2021 Opera News Awards are mezzo-sopranos Janet Baker and Cecilia Bartoli and tenor Lawrence Brownlee. They will be celebrated at a virtual gala on April 18.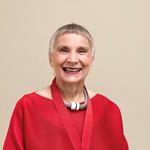 San Francisco Opera awarded its San Francisco Opera Medal, the company's highest honor, to Sheri Greenawald, who recently retired as director of the San Francisco Opera Center and artistic director of the Merola Opera Program.
Baritone Schyler Vargas took home first prize at Tri- Cities Opera's TCO Next Vocal Competition, earning $3,000 and a future role with the company. Soprano Chasiti Lashay won the second prize, and soprano Rachel Blaustein and bass Allen Michael Jones tied for the third prize.
The winners of Pittsburgh Festival Opera's 2020 Mildred Miller International Voice Competition, which this year focused exclusively on mezzo-sopranos, were Kate Tombaugh (first prize), Talin Nalbandian (second prize), and Alice Chung and Emily Harmon (third prize).