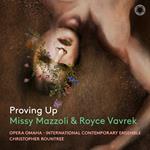 Proving Up
By Missy Mazzoli and Royce Vavrek
Pentatone
Based a short story by Karen Russell, the opera describes the hardscrabble lives of Nebraskan homesteaders in the 1870s. This recording, produced by Opera Omaha and the International Contemporary Ensemble, reunites the opera's world-premiere cast: Michael Slattery, John Moore, Talise Trevigne, Abigail Nims, Cree Carrico, and Andrew Harris. Christopher Rountree conducts.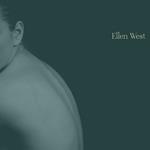 Ellen West
By Ricky Ian Gordon and Frank Bidart
Bright Shiny Things
Nathan Gunn sings the role of early 20th-century Swiss psychiatrist Ludwig Binswanger opposite Jennifer Zetlan as his patient, Ellen West, who grapples with anorexia. Recorded live at the 2020 PROTOTYPE Festival, where the work received its New York premiere, the performance also features pianist Djordje Nesic and the Aeolus Quartet.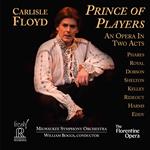 Prince of Players
By Carlisle Floyd
Reference Recordings
Based on Jeffrey Hatcher's play Compleat Female Stage Beauty, Floyd's opera centers on the life of 17th-century British actor Edward Kynaston, famous for playing female characters. This recording, captured during the opera's world-premiere run at Florentine Opera Company in 2016, features the Milwaukee Symphony Orchestra under the baton of William Boggs. Keith Phares sings the role of Kynaston.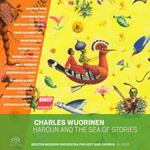 Haroun and the Sea of Stories
By Charles Wuorinen and James Fenton
BMOP/Sound
Wuorinen's 12-tone opera, based on the children's novel by Salmon Rushdie, gets its first recording in this release from Boston Modern Orchestra Project, recorded in 2019 when BMOP performed the work in concert. Heather Buck sings the title role, which she created for the work's 2004 premiere at New York City Opera. Gil Rose conducts.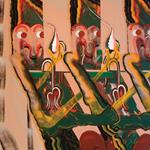 The Wake World
By David Hertzberg
Tzadik Records
Hertzberg's opera, inspired by a 1907 fairy tale by English occultist Aleister Crowley, describes a young woman, Lola, who is led through a magical palace by her Fairy Prince. The album reunites much of the original cast from the work's 2017 premiere at Opera Philadelphia's O17 festival, including Maeve Höglund as Lola. She is joined by Samantha Hankey as the Fairy Prince and singers drawn The Crossing and the Opera Philadelphia's chorus.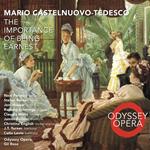 The Importance of Being Earnest
By Mario Castelnuovo-Tedesco
Odyssey Opera
Castelnuovo-Tedesco's final opera, the 1962 Importance of Being Earnest, had all but fallen into obscurity when Odyssey Opera staged it in 2017 as part of a season of operas inspired by works of Oscar Wilde. Now, the company has released the first recording of the opera, with conductor Gil Rose leading the Odyssey Opera Orchestra and vocalists including Stefan Barner, Jeni Houser, Neal Ferreira, Rachele Schmiege, and Claudia Waite.