Honoring Industry Leaders
The 2022 inductees to the Opera Hall of Fame — Reri Grist, Charles MacKay, Marlena Malas, and Virginia Zeani — are four figures who have made indelible contributions to opera and inspired those shaping the art form's future. Grist and Zeani blazed unique paths as leading sopranos of their day before becoming influential voice teachers. Malas, who enjoyed a
career as a mezzo-soprano, has nurtured generations of singers in her decades teaching at conservatories. MacKay led two summer festivals to new artistic heights and financial strength, providing a model for visionary company leadership.
Accomplishments like these inspired the public to nominate more than 150 candidates for the Opera Hall of Fame, an initiative launched by OPERA America in 2020 in conjunction with its 50th anniversary. From this pool of nominees, an independent panel chose this year's inductees in recognition of the ways they have exhibited exceptional leadership, advanced the art form, shaped careers, overcome obstacles, and facilitated important projects and progress.
The Hall of Fame inductees will be celebrated at a special event, OPERA America Salutes, on March 4. The 2022 inductees will be honored alongside those from 2020, whose awards ceremony was postponed due to the pandemic. A private unveiling of the Opera Hall of Fame installation will take place the following day at OPERA America's National Opera Center.
---
Reri Grist, soprano and teacher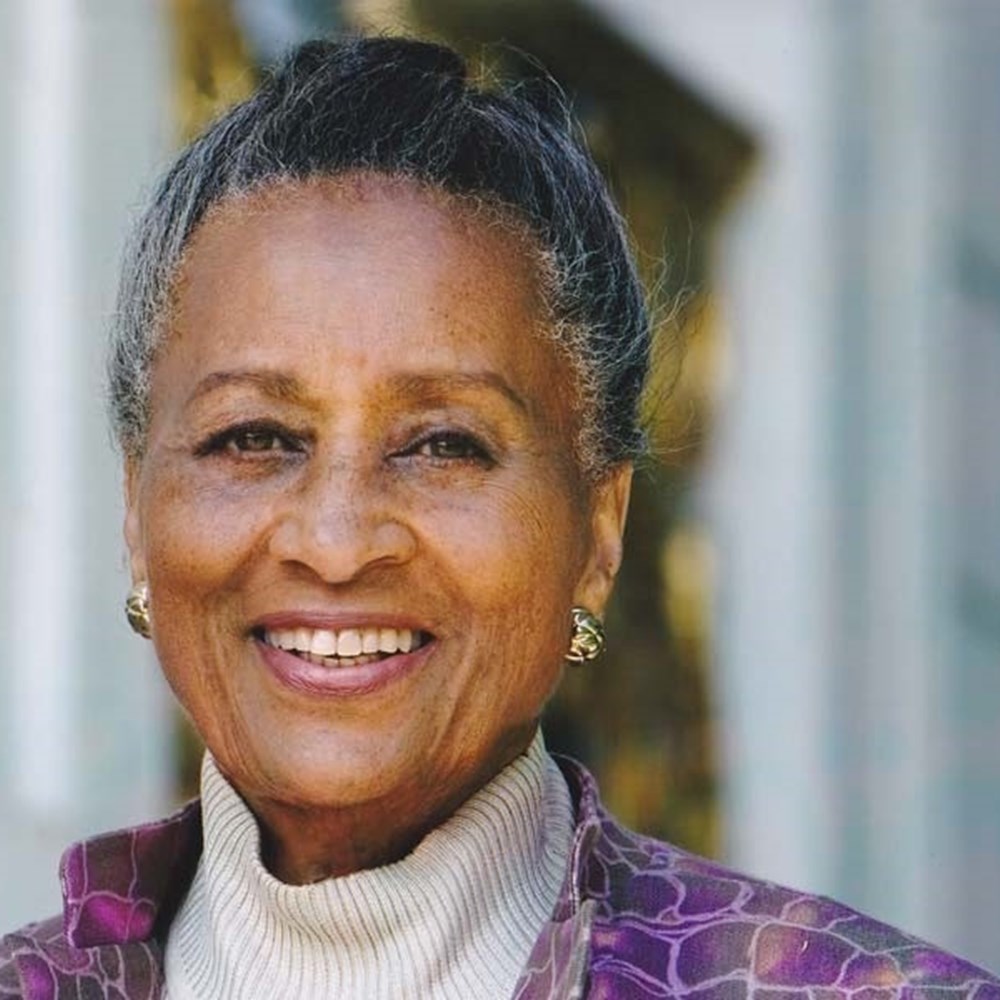 Reri Grist is one of the trailblazing Black opera singers to forge a major international career in the mid-20th century. The Brooklyn-born soprano appeared in small roles on Broadway as a teenager before studying voice at Queens College. Her career breakthrough came in 1957 when she was cast as Consuelo in the original Broadway production of West Side Story. At Leonard Bernstein's encouragement, she pursued a career in opera and made her operatic debut at The Santa Fe Opera in 1959, as Adele in Die Fledermaus.
For the next three decades, Grist went on to triumph in cornerstones of the coloratura repertoire, singing roles like the Queen of the Night, Rosina, Olympia, Gilda, and Zerbinetta, while also taking on light lyric roles such as Susanna in The Marriage of Figaro and Sophie in Der Rosenkavalier. She appeared at Europe's major houses and enjoyed a particularly long relationship with the Vienna State Opera, where she sang for 25 seasons. She made her Met debut in 1966 as Rosina and appeared for 13 seasons with the company.
Since retiring from the stage in 1991, Grist has focused on teaching, holding professorships at the Jacobs School of Music at Indiana University Bloomington and the University of Music and Performing Arts Munich. She has also given masterclasses for young artist programs including those at The Santa Fe Opera, The Metropolitan Opera, and San Francisco Opera.
---
Charles MacKay, general director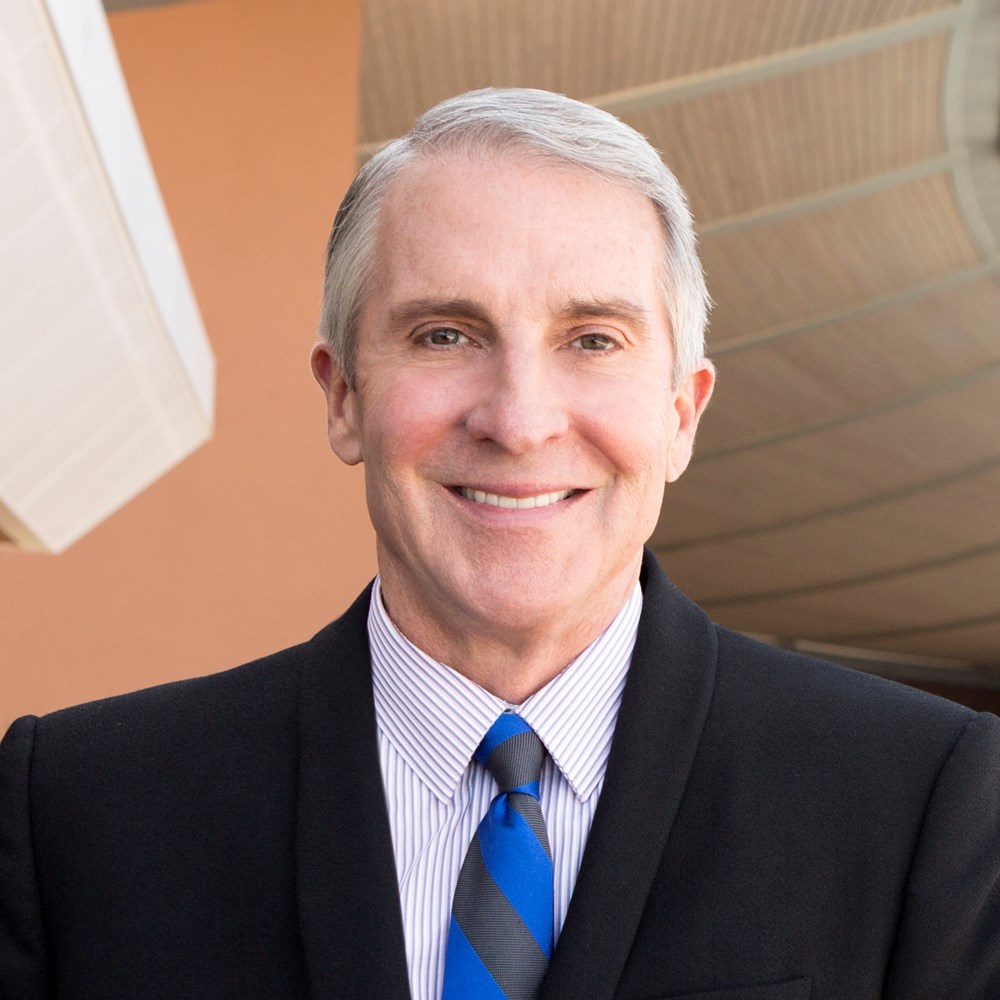 Charles MacKay, former general director of The Santa Fe Opera and Opera Theatre of Saint Louis, has served the opera field for more than 50 years. Born in Albuquerque and raised in Santa Fe, MacKay became involved with The Santa Fe Opera as a teenager, first as a volunteer and then as a French horn player, before taking on various administrative roles under company founder John Crosby. He left Santa Fe to serve as director of finance and administration for Spoleto Festival USA from 1978 to 1984.
In 1984, MacKay joined Opera Theatre of Saint Louis as executive director. He was named its general director the following year. During his 24-year tenure at OTSL, MacKay led the company's first major endowment campaign, established a permanent home for the company at the Sally S. Levy Opera Center, and commissioned more than 10 world premieres.
From 2008 to 2018, he served as general director of The Santa Fe Opera, where he bolstered the company's finances while furthering its tradition of bold, innovative repertory. Under his aegis, the company commissioned five world premieres, including Cold Mountain and The (R)evolution of Steve Jobs, and staged company premieres of works like Fidelio, The Pearl Fishers, and La donna del lago.
MacKay has served several terms on OPERA America's Board of Directors, beginning in the 1980s, and was board chairman from 2004 to 2008. He was recently elected as an emeritus board member.
---
Marlena Malas, voice teacher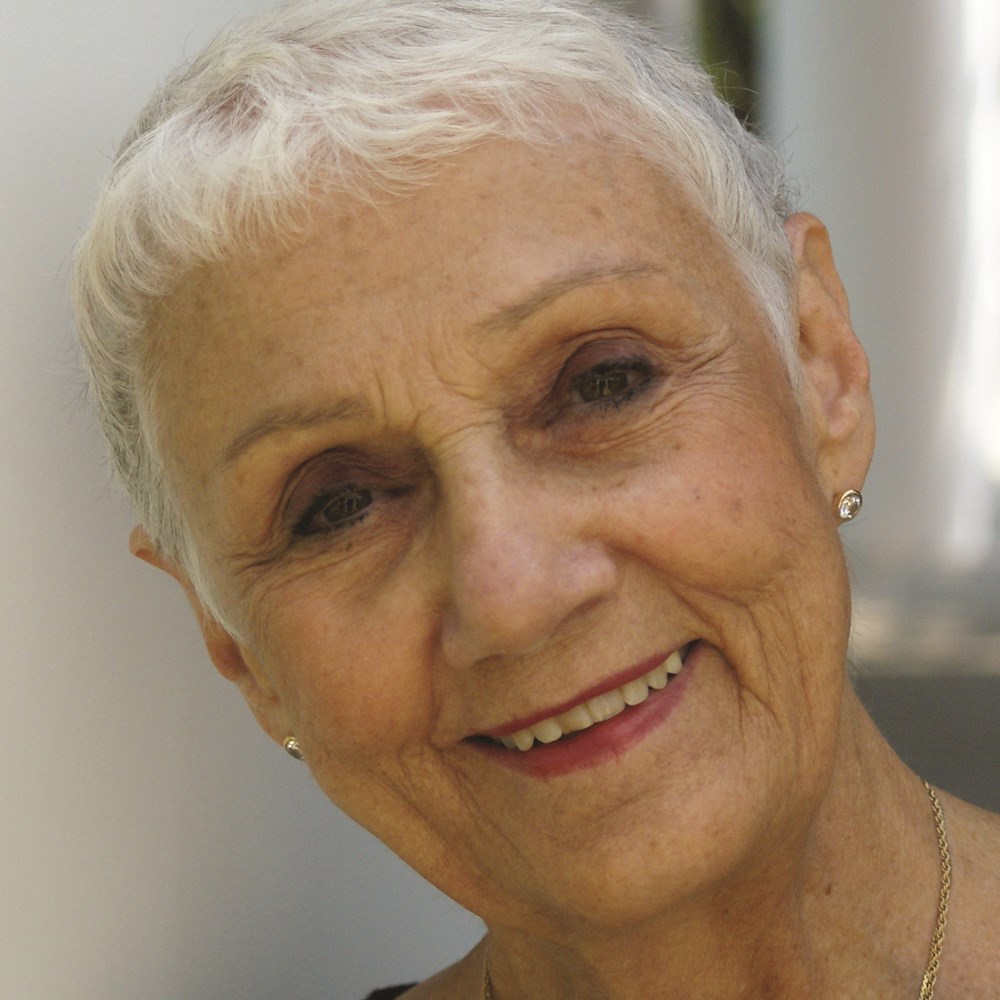 Marlena Malas is an esteemed voice teacher who serves on the faculties of The Juilliard School, Curtis Institute of Music, and Manhattan School of Music, and as chair of the voice department at the Chautauqua Institution. Since the early 1980s when she began teaching, Malas has helped shape the careers of countless singers, most recently artists like Nicole Cabell, Brandon Cedel, Susan Graham, Brandon Jovanovich, and Jarett Ott.
In addition to her posts at conservatories, Malas has also served as a vocal consultant and teacher for Canadian Opera Company, the Metropolitan Opera's Lindemann Young Artist Development Program, English National Opera, The Santa Fe Opera, Castleton Festival, and Lyric Opera of Chicago. She has led masterclasses for numerous institutions, including the Blossom Music Festival, San Francisco Opera Center, The Santa Fe Opera, the Metropolitan Opera National Council, Westminster Choir College, and Rutgers University. Most notably, in 1993, she taught masterclasses in collaboration with her mentors Joan Sutherland, Richard Bonynge, and Luigi Alva in association with the Sydney Opera House.
Before turning to teaching full time, Malas enjoyed a stage career as a mezzo-soprano, singing with companies including The Santa Fe Opera, New York City Opera, Greater Miami Opera, and Boston Opera. She is featured in the 1992 recording of Brahms' Liebeslieder Waltzes under the direction of Rudolf Serkin and Leon Fleisher.
---
Virginia Zeani, soprano and teacher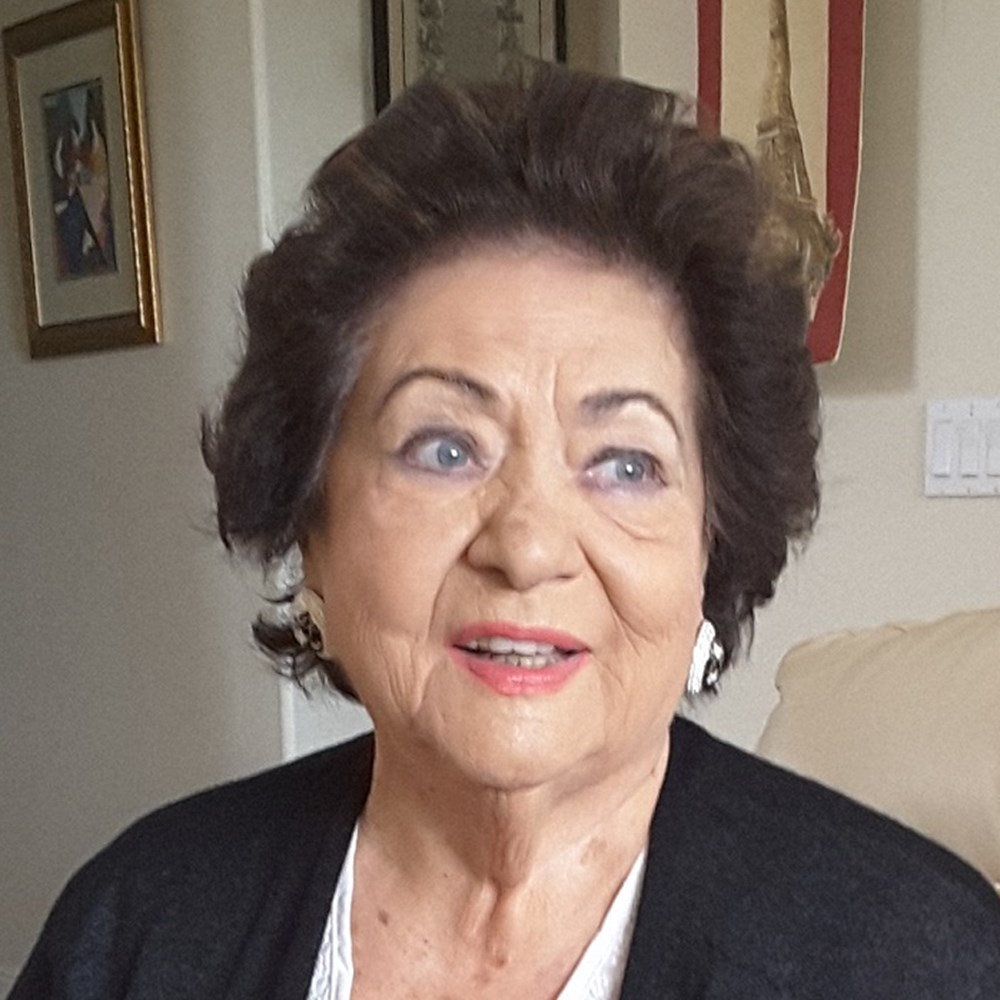 Virginia Zeani, one of the leading sopranos of the 20th century, set her sights on becoming an opera singer when she heard a performance of Madama Butterfly as a child growing up in Romania. After studying in Bucharest and Milan, Zeani made her professional debut in 1948 at the Teatro Duse in Bologna, singing what would become one of her signature roles: Violetta in
La traviata.
She soon rose to international stardom in bel canto roles like Elvira in I puritani, the title role of Lucia di Lammermoor, and Gilda in Rigoletto. She would go on to conquer a remarkably wide swath of the soprano repertoire — some 69 roles in all. Later in her career, she moved into spinto repertoire and garnered accolades for her dramatically incisive portrayals of heroines like Tosca, Aida, and Manon Lescaut. Zeani created roles in several contemporary operas, most notably Blanche in the 1957 premiere of Dialogues of the Carmelites.
In 1980, Zeani and her husband, the late bass Nicola Rossi-Lemeni, joined the voice faculty of the Jacobs School of Music at Indiana University Bloomington. She was awarded the rank of Distinguished Professor of Music in 1994 and went on to teach for the next two decades, nurturing the talents of singers like Angela Brown, Elizabeth Futral, Sylvia McNair, and Ailyn Pérez. Following her retirement in 2004, Zeani has continued to teach privately.
---
A Legacy Continued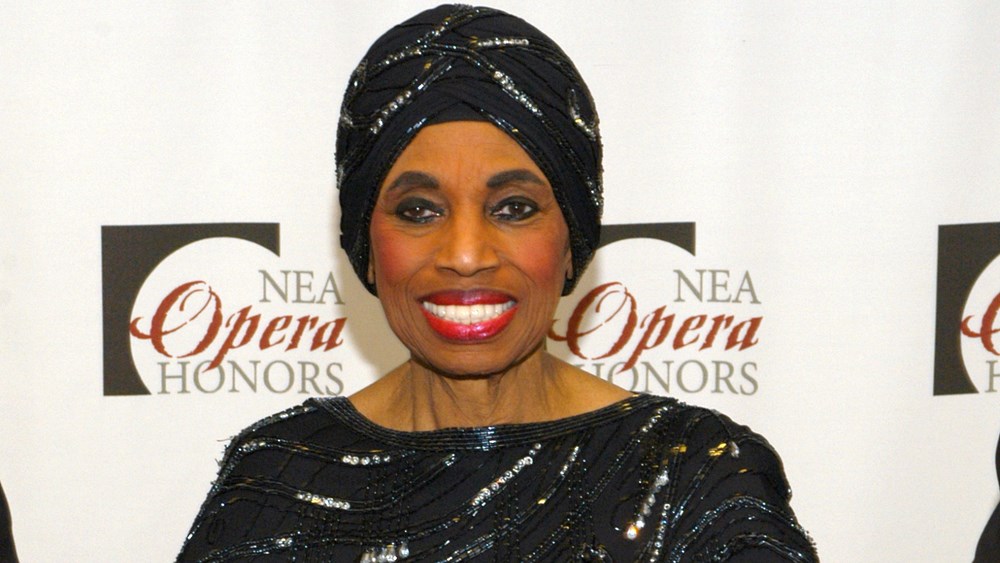 The Opera Hall of Fame builds on the legacy of the NEA Opera Honors, an award founded in 2008 by the National Endowment for the Arts in collaboration with OPERA America.
The program annually honored individuals who made extraordinary contributions to opera in America, all nominated by the public. Through 2011, the NEA Opera Honors were bestowed on towering figures in opera — singers like Leontyne Price, Risë Stevens, and Martina Arroyo; composers John Adams and Carlisle Floyd; conductors Julius Rudel and Eve Queler; and general directors David DiChiera and Lofti Mansouri.
The Opera Hall of Fame picks up where the NEA Opera Honors left off, continuing to recognize the trailblazers who have shaped the opera field. All four years of NEA Opera Honors recipients will be enshrined in the Opera Hall of Fame alongside the new inductees.
This article was published in the Winter 2022 issue of Opera America Magazine.