The Art of Scenic Design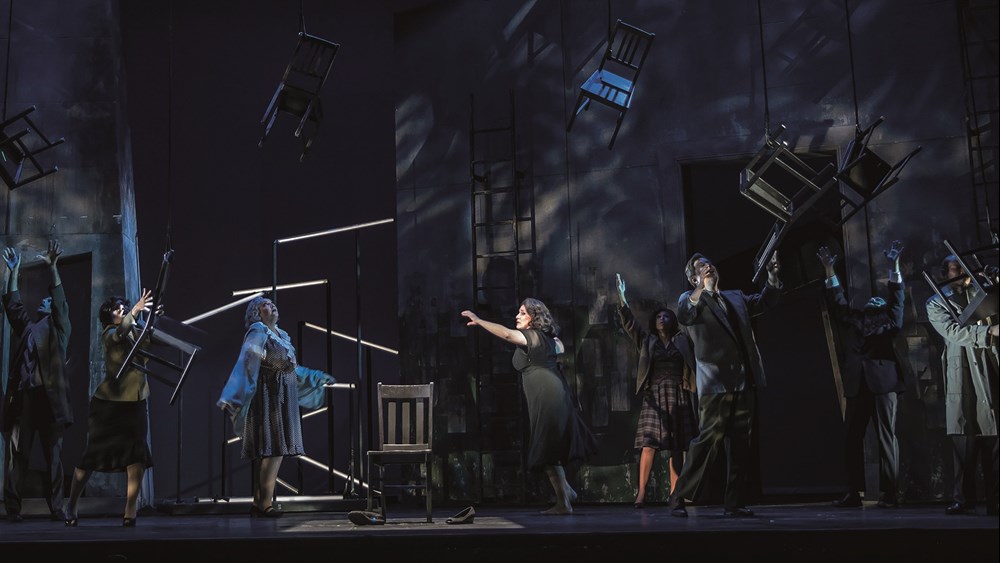 Scenic designer Alan E. Muraoka, who has enjoyed a wide-ranging career in theater, television, and film, is the focus of a new exhibition at OPERA America's National Opera Center. On view are photographs and sketches that show Muraoka's designs for American operas and music-theater works.
Muraoka's stark, stylish co-productions for Chicago Opera Theater and Long Beach Opera are a centerpiece of the exhibition. Working with directors including Ken Cazan and Andreas Mitisek, he has designed productions for The Fall of the House of Usher by Philip Glass and Arthur Yorinks (2013), The Invention of Morel by Stewart Copeland and Jonathan Moore (2015), Thérèse Raquin by Tobias Picker and Gene Scheer (2016), and The Consul by Gian Carlo Menotti (2017).
Muraoka often employs a minimalist aesthetic to achieve maximum dramatic effect, informed by his many years working in art direction and production design for film and television. His deft hand can be seen in his productions for Central City Opera, where he has imagined scenic worlds as divergent as the rugged plains of Oklahoma! and tenebrous cellblocks of Dead Man Walking.
Also on view in the exhibition is Muraoka's The Ghosts of Versailles, which he designed along with The Barber of Seville and ¡Figaro! (90210) for Chautauqua Opera Company's 2019 Beaumarchais Trilogy.
The exhibition, which runs through May, is open daily from 10:00 a.m. to 10:00 p.m. on the seventh floor of the National Opera Center.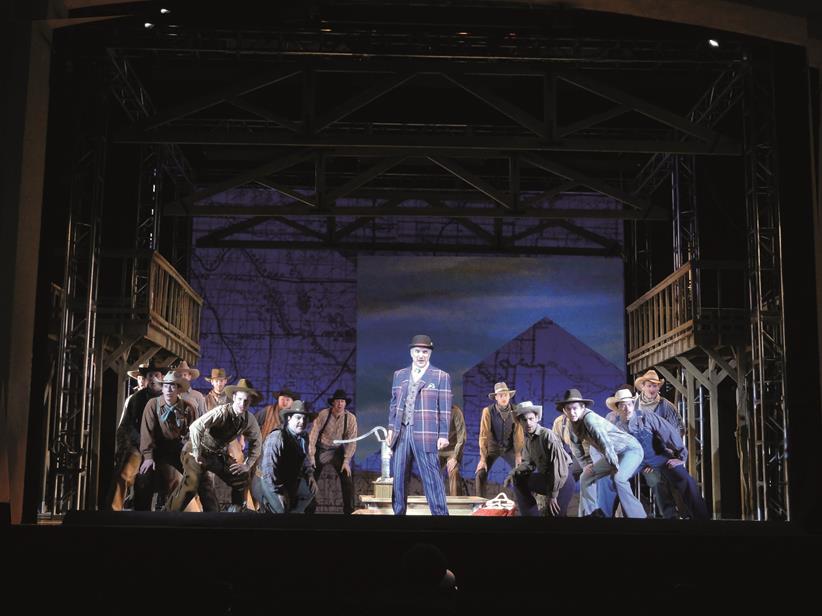 This article was published in the Winter 2022 issue of Opera America Magazine.