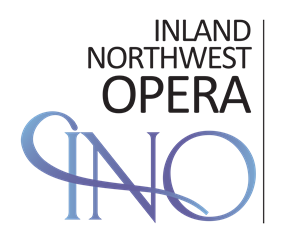 Inland Northwest Opera
Inland Northwest Opera (formerly Opera CDA) is the only professional opera company serving Northern Idaho and Eastern Washington with world-renowned talent and emerging artists in the opera world, often rivaling other larger companies in the northwest with our productions. We create opera to be a part of life in the region whether we're in the theater, at the lake or in accessible community venues. Along with our Mainstage opera, the company brings Opera on the Lake and the Opera-tunities program into area schools and community venues open to the public. We seek to instill a personal appreciation for opera among all ages and backgrounds..
| Name | Title |
| --- | --- |
| Dawn Wolski | General & Artistic Director |
| Dan Miller | Artistic Director |
| Kim Larsen | Human Resources |
| Melody Chang | Director of Marketing |
| Kimberly Babb | Director of Development |
| Frances Morgan | Administrative Coordinator |
Position
Job Type
Posted
Sorry, no jobs available at present.
Load more