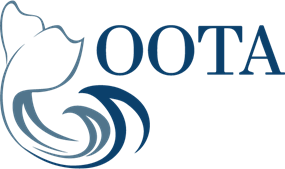 Opera on the Avalon
Debuting in 2009, Opera on the Avalon is the only professional opera company in Eastern Canada. A not for profit charitable organization, we are mandated to produce fully staged operas and concerts with professional orchestra for the operatic and artistic development of emerging and established artists, and the enrichment of the host province of Newfoundland and Labrador.
Opera on the Avalon is mandated to make art accessible and relevant for as many Canadian's as possible, while mining and developing the talents of innovative artists.
Our Mission
Opera on the Avalon's mission is to create a dynamic operatic experience, and to inspire our audiences, artists, and community.
Our Artistic Mission is to pursue excellence in the presentation of diverse repertoire, though innovative original productions and detailed performance practice, and to provide opportunity to artists throughout Canada and the world at all stages of their careers, from student to mentor. In doing so, we will advance and preserve the traditions of our art form.
Our Community Mission is to engage diverse audiences from St. John's and beyond in the communicative power of opera at performances and imaginative community events, and to encourage the use of opera as a resource of educators to enrich the learning of young people. In doing so, we play a leadership role in the vitality of life on the island.
Our Financial Stewardship Mission is to invite wide public and private investment in our activities by building strong relationships with our supporters, thoughtfully stewarding our financial resources, and ensuring effective, renewable leadership from an ensemble of Board, Staff, Artists and Volunteers. In doing so, we will ensure that our company remains dynamic as an institution of lasting importance.
| Name | Title |
| --- | --- |
| Cheryl Hickman | General & Artistic Director |
| Amanda Klein | General Manager |
| Cara Howell | Digital Marketing Manager |
| Kathleen Stenson | Director of Production |
| Judith Yan | Conductor in Residence |
Position
Job Type
Posted
Sorry, no jobs available at present.
Load more