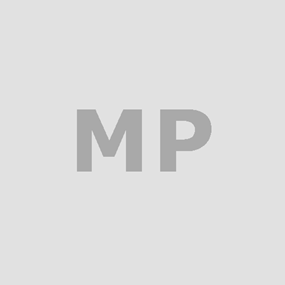 Mostly Modern Projects
The Mostly Modern Festival is a brand new summer festival that celebrates classical music of our time. The focus of the festival is "mostly modern": music by living composers from around the world, with an occasional foray into the past. The festival takes place in June for three weeks, and is ideally located in beautiful Saratoga Springs, New York, a world-renowned destination with an award-winning downtown. New York, Boston, Montreal and Philadelphia are all within a three-hour drive. The festival takes place at Skidmore College and is ideally located in Saratoga Springs, New York, 3 hours by car from NYC, Boston, Philadelphia and Montreal. All public performances take place at the stunning Helen Filene Ladd Concert Hall, a 600-seat acoustically tuned space. Participants go home with YouTube links to amazing 3-camera shot performance videos and top-of-the-line archival audio of their works and performances.
The Mostly Modern Festival (MMF) Institute is the educational component of the Mostly Modern Festival. "Mostly Modern" is an immersive experience: participants perform side-by-side with faculty, both with the American Modern Orchestra (AMO) and with chamber music. Participants and faculty perform world premieres and new works by composers who are either well-establisher or who are quickly gaining a following in the new music scene. Everyone engages in a learning atmosphere inside and outside rehearsal. Mostly Modern is a place for you to explore & network with faculty and participants, and create new opportunities, outside normative career-paths of traditional-orchestral/rep/teaching-training and find work that fits your passion, with new and exciting music-making.
Chamber music is a cornerstone of the Mostly Modern experience. During the three week festival we offer the opportunity to perform in three chamber concerts, plus pop-ups. Participants are put in the driver seat in a collaborative effort to program, rehearse, and perform 20th Century onward repertoire.
Participants have the opportunity to perform in masterclasses instructed by some of the nations leading artists in contemporary music. Participants also enhance their skill set through a select number of entrepreneurial courses and lectures given by our Artist Faculty.
The institute accepts up to 120 students and has over 40 faculty members. Mostly Modern Festival features the residential American Modern Orchestra and American Modern Ensemble, 4 guest ensembles, 10 guest speakers, and 15 concerts . The Institute is open to musicians ages 18, and ALL ages and stages of their career.
For more information, visit mostlymodernfestival.org.
Mostly Modern Festival is a division of Mostly Modern Projects, a 501(c)3 not for profit organization.
| Name | Title |
| --- | --- |
| Robert Paterson | Artistic Director |
| Victoria Paterson | Executive Director |
Position
Job Type
Posted
Sorry, no jobs available at present.
Load more