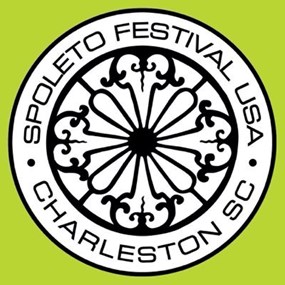 Spoleto Festival USA
Spoleto Festival USA's mission is to present programs of the highest artistic caliber while maintaining a dedication to young artists, a commitment to all forms of the performing arts, a passion for contemporary innovation, and an enthusiasm for providing unusual performance opportunities for established artists.
Spoleto Festival USA was founded in 1977 to be a window on the world for the southeastern United States at a time when there were few adventurous presenters/producers in the American South. From the start, the program covered a wide spectrum: from classical Western opera to contemporary jazz, from experimental theater to well-made plays, and from ballet to modern dance, as well as contemporary visual arts, with events both produced and presented. From the first years, companies came from Europe, Africa, Asia, and throughout the US. New works were commissioned and operas paired young and experienced artists in challenging productions. An extensive outreach program adds 500 performances that are free or low cost in addition to the 150 events in the Festival's annual schedule.
| Name | Title |
| --- | --- |
| Mena Mark Hanna | CEO & General Director |
| Dexter Foxworth | Chief Operating Officer |
| Liz Keller-Tripp | Arts & Cultural Events Producer |
| Geoff Yost | Digital Marketing Manager |
| Allison Ross-Spang | Company Manager |
| David Graham | Receptionist/Volunteer Coordinator |
| Jessica Melton | Development Administrator |
| Sally Lovejoy | Patron Services Manager |
| Anna Brooks | Institutional Writer |
Load more