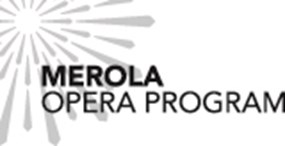 Merola Opera Program
Merola trains and develops the finest young opera singers, coaches, and stage directors and invites passionate supporters to be part of the journey. Widely regarded as the foremost opera training program for aspiring singers, coaches, and stage directors, the Merola Opera Program has served for over six decades as a proving ground for hundreds of artists. Many Merola alumni are now among the most recognized names in the opera world. Every summer the program offers 29 young artists the rare opportunity of studying, coaching, and participating in master classes with established professionals for twelve weeks. Participants also perform in opera productions, recitals, and concerts.
| Name | Title |
| --- | --- |
| Jean Kellogg | Executive Director |
| Nancy Petrisko | Director of Advancement |
| Lauren Hewitt | Artists' Services Manager |
| Mark Shattuck | Director of Finance and Administration |
Position
Job Type
Posted
Sorry, no jobs available at present.
Load more