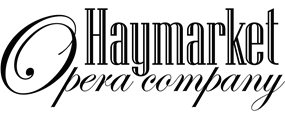 Haymarket Opera Company
Haymarket Opera Company enriches the musical community of Chicago and the Midwest with performances of 17th- and 18th-century music. HOC is the most active early opera company in the United States, using period instruments and historically-informed vocal practices and staging conventions. We seek to engage audiences of all ages with passionate performances of both familiar and neglected works.
| Name | Title |
| --- | --- |
| Craig Trompeter | Artistic Director |
| Chase Hopkins | General Director |
| Jianghai Ho | Development Coordinator |
Position
Job Type
Posted
Sorry, no jobs available at present.
Load more