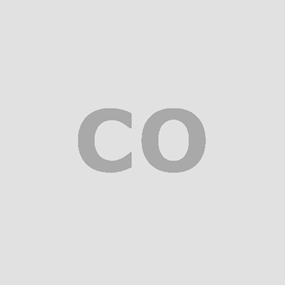 City Lyric Opera
Mission Statement City Lyric Opera provides a one-of-a-kind experience for audience members by welcoming them to the operatic art form without judgment, expectation, or financial burden. Positioning Statement City Lyric Opera was created to redefine the way opera is perceived and produced. We put the artist first because we believe that a welcoming and collaborative environment enables them to give a better, more genuine experience to audience members. Enthusiasm and creativity are infectious and we want everyone to be able to enjoy the opera. We produce high-quality art at affordable prices to ensure a welcoming and diverse experience both on and offstage. What We Believe Unheard Voices As a female founded and led organization, CLO prioritizes providing opportunities to all artists through a lens of diversity, equity, and inclusion creating a home for the unheard voices within the operatic community. This focus on diversity and inclusion not only betters the quality of our art but also strengthens our community by creating a more equitable and therefore more impactful production. Both our artists and our audiences benefit by engaging in the art from new and inspired perspectives influenced by diverse backgrounds. New York City The creation of CLO was inspired by the many talented artists of New York City. We believe there are few places where true freedom is found in exploring one's art and we pride ourselves in creating collaborative spaces for ideas, innovation, and creativity. City Lyric Opera provides a free program for artists to come together and explore their characters and their craft as well as provide compensation for the hard work of our artists. Relevant Opera Opera is often perceived as irrelevant and dated. We are working to change this stereotype by redefining the way our society views opera and classical music as a whole. Great opera can take audience members to the very depths of human emotion even if written and conceived hundreds of years ago. We take a step back, look at our world, and ask ourselves, "Why does this piece matter today?" It's through this lens, that we are able to connect with audiences on a deeper level and showcase new and often surprising points of view within classic works, frequently highlighting issues that we still battle today. Affordable Opera Opera in its earliest form was for everyone, much like attending a movie or a sporting event. We think it is imperative to change the narrative that opera is only for the elite and want to create opera that is inclusive of all people no matter their socio-economic background. That is why we provide low ticket prices to encourage people of all incomes to enjoy and experience opera.
| Name | Title |
| --- | --- |
| Megan Gillis | Managing Director |
| Kathleen Spencer | Executive Director |
| Lucia Lostumbo | Administrator |
| Marissa Moultrie | Development Coordinator |
Position
Job Type
Posted
Sorry, no jobs available at present.
Load more