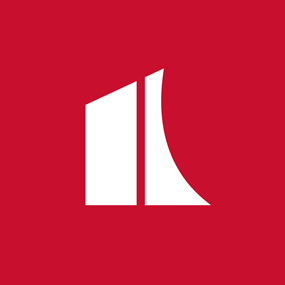 Washington National Opera
Washington National Opera (WNO) is one of the leading opera companies in the United States. Founded in 1956 and now an affiliate of the John F. Kennedy Center for the Performing Arts, the company boasts numerous artistic highlights, including world premieres, commissioning of new works and new productions, international tours, and performances by some of opera's most admired artists. WNO productions have been heard around the world, through radio and television broadcasts on WETA-FM, NPR, SiriusXM Satellite Radio, and PBS, as well as through audio and video recordings.
WNO recently launched the American Opera Initiative, a comprehensive new commissioning program that brings contemporary American stories to the stage while fostering and developing the talents of new American composers and librettists. WNO contributes to the future of opera through two other signature artist-development programs: the Domingo-Cafritz Young Artist Program is a leading resident-training program for artists on the verge of international careers, and the WNO Opera Institute nurtures the ambitions of high-school-age singers and pianists from across the nation during an intensive three-week summer program.
WNO's education and access initiatives include year-round programs in public schools throughout the region; Generation O, a popular discount-ticket initiative for young people; and a variety of lectures and discussions for every production on the season calendar. Among the most popular of WNO's community programs is M&M'S® Opera in the Outfield, which brings free, live simulcasts of opera to Nationals Park for thousands of opera fans as well as new audiences.
| Name | Title |
| --- | --- |
| Kevin Giglinto | Senior Vice President of Marketing and Sales |
| Derek A. Johnson | Director of Marketing |
| Molly Flores | WNO Special Projects and Community Relations Manager |
| Christopher George | Social Media Manager |
| Chanel Williams | Senior Press Representative |
| Tim O'Leary | General Director |
| Francesca Zambello | Artistic Director |
| Marsha LeBoeuf | Costume Director |
| Paul Taylor | Technical Director |
| Robert Ainsley | Domingo-Cafritz Young Artist Program Director |
| Colin Brush | Artistic Administrator |
| Jennifer M. Bowman | Director of Music Education |
| Ashi Day | Manager, Music and WNO Education |
| Samuel Gelber | Director of Artistic Planning |
| Caitlin K Oldham | Program Coordinator, Domingo-Cafritz Young Artist Program |
| Kathleen M Dean | Executive Assistant to the General Director |
| Nancy McDonald | Artistic Operations Manager |
| Britney M Brewington | Marketing Manager |
| Chenay Newton | Assistant Manager Social Media |
| Shelley Friedman | Music Librarian |
| Steven Gathman | Head of Music Staff/Chorus Master |
| David A. Butler | Finance Manager |
| Stefanie Mercier | Manager of Rehearsal Planning and Artistic Services |
| Becca Kitelinger | Manager, WNO Individual Campaigns |
| Ken Weiss | Music Administrator/Head Coach, Young Artist Program |
| Abigail McCarthy | Costume Stock Associate |
| Mark Hamberger | Associate Costume Director |
| Christy Blackham | Associate Technical Director |
| Lauren Scarborough | Manager, WNO Corporate & Foundation Relations |
| Timm Burrow | Senior Costume Coordinator |
| Rebecca Phillips | Artist Services Coordinator |
| Elizabeth Ventura | Associate Manager of Rehearsal Scheduling and Supernumerary Coordinator |
| Lynly Saunders | Costume Coordinator |
| Rachel Witt | Properties Coordinator |
Position
Job Type
Posted
Sorry, no jobs available at present.
Load more