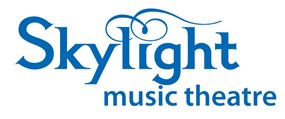 Skylight Music Theatre
Since the beginnings, Skylight Music Theatre has established a reputation for broad and adventuresome repertoire, encompassing baroque opera, European operetta, Gilbert and Sullivan, Broadway musicals, contemporary chamber operas and original musical revues. This tantalizing mix of repertoire fulfills the mission of the Skylight which is to bring the full spectrum of musical theatre works to a wide and diverse audience in celebration of the musical and theatrical arts and their reflection of the human condition. The Skylight gives over 90 performances each season, winning national praise for its artistic excellence, versatility, and virtuoso ensemble productions. Emphasizing the development of emerging American artists, directors and designers, Skylight Music Theatre attracts important new talent from around the country. With extended rehearsal and production periods, Skylight artists are able to hone their skills, expand their repertoire and gain invaluable experience.
| Name | Title |
| --- | --- |
| Viswa Subbaraman | Artistic Director |
| Jack R. Lemmon | Executive Director |
| Mara McGhee | Audience Development Manager |
| Lisa Golda | Business Manager |
| Richard Kessler | Director of Development |
| Susan Heymann | Marketing Director |
| Cindy Haas | Finance Director |
| Ray Jivoff | Associate Artistic Director |
| Dustin Haugen | Director of Production and Facilities |
| Mark Turner | Production & Facilities Director |
| Amanda Sinko | Education Manager |
| Kristen Grill | Grants Manager |
| Kendall Judy | Marketing Manager |
| Denise Ron | Campaign Manager |
Position
Job Type
Posted
Sorry, no jobs available at present.
Load more