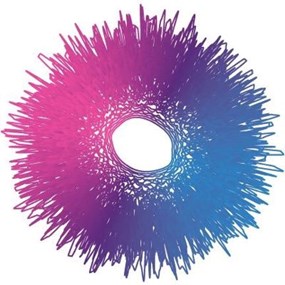 Fort Worth Opera
Our Mission: The mission of Fort Worth Opera is to enrich people's lives with performances and programs that educate, entertain, inspire, and expand the horizons of current and future audiences.
Our Values: Fort Worth Opera is committed to maintaining the highest possible standards of equality; to embracing diversity, giving voice to qualified people of all genders, races, and orientations, on and off the stage; and to transmitting to people of all ages the highest possible standards of fundamental human decency and a civil society.
Our Purpose: Fort Worth Opera is committed to producing opera of the highest possible artistic quality and integrity; to identifying and training talented young American singers; to serving as a crucible for creating new American operas; to joining forces with other arts organizations in significant collaborations; and to stimulating curiosity and creativity in people of all ages through its Education Program. Our Vision: Our vision is to bring the communities of Fort Worth and North Texas closer together through inclusive musical experience, to cultivate young singers into the next generation of opera stars, and to be a world-renowned venue for new and innovative operatic works. We seek to bring the world of opera to Fort Worth and represent Fort Worth to the opera world.
Upcoming Events
| Title | Date & Time |
| --- | --- |
| Zorro | January 28, 2022, 7:00 PM |
| Zorro | January 30, 2022, 5:30 PM |
| A Night of Black Excellence: Say It Loud - Songs of a Revolution | February 20, 2022, 2:00 PM |
| La traviata | April 22, 2022, 7:00 PM |
| La traviata | April 24, 2022, 2:00 PM |
View more events
View performance history
Visit the Technical-Production Directory to explore production rentals.
| Name | Title |
| --- | --- |
| Afton Battle | General Director |
| Chris Robinson | Advertising Manager |
| Collins Osei | Systems Administrator |
| Joseph Illick | Artistic Director |
| Paulina Magdaleno | Manager of Special Events |
| Sheran Keyton | Manager of Education and Community Engagement |
| Faye Falconnier | Accounting Manager |
| Tyrinika Washington | Artistic and Production Administrator |
| Beth Getchell | Institutional Giving Officer |
| Ryan Lathan | Marketing and Communications Manager |
Position
Job Type
Posted
Sorry, no jobs available at present.
Load more