Audio
Published: 22 Jun 2022
An Oral History with Ann Farris
On June 11th, 2019, arts administrator and producer Ann Farris sat down with OPERA America's President/CEO Marc A. Scorca for a conversation about opera and their life.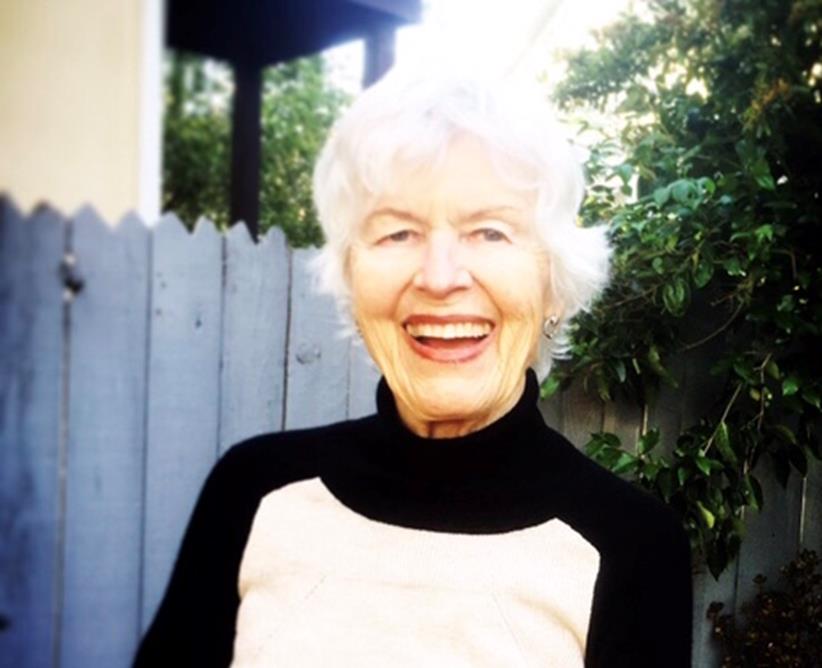 This interview was originally recorded on June 11th, 2019. 
The Oral History Project is supported by the Arthur F. and Alice E. Adams Charitable Foundation.
Ann Farris, arts administrator
Accomplished arts administrator Ann Farris began her theater career as a stage and production manager for the Vancouver International Festival. Since then, she has worked with the General Director at San Francisco Opera, been the Executive Director of OPERA America, been the Program Director for the National Endowment of the Arts, started a company to address the needs of nonprofit and corporate sectors in the United States and Canada, and much more. Most recently, she has created and taught Introductory Classes for Adults with Dyslexia, and returned to offer her services at San Francisco Opera.
Oral History Project
Discover the full collection of oral histories at the link below.
Transcript
Marc A. Scorca: I am so honored to be in the same room with Ann Farris, who is my predecessor's predecessor, leading the staff of OPERA America. And she did so at a time of incredible formation and growth of the organization - and her experience before her work at OPERA America and after her work at OPERA America gives her a unique perspective in our oral history series, associated with our 50th anniversary. She is the first person I'm interviewing and how appropriately: so thank you so much, Ann.
Ann Farris: Well I'm delighted that I am the first because I'm really the oldest one around, about the early days of OPERA America.
Marc A. Scorca: I would have to think about that to see whether that's the case, but it is hard to reach further back into our history at this point.
Ann Farris: Right. Because we lost David DiCheira and he would have been one. But I was thinking about this ... Gosh, I'm only one of the few that are still alive.
Marc A. Scorca: And even David DiChiera was not a founding member because Michigan Opera Theater didn't come into being until a couple of years after OPERA America. So no, this is absolutely wonderful and I have the advantage of having read a segment of Ann's autobiography, which I devoured with delight: just seeing some facts I didn't know and connecting some dots I didn't know could be connected. It reaches back into my early years. I first entered the field as an intern (at that time they didn't use the word at The Metropolitan Opera) in December of 1975, and I met Ed Corn and worked for him for two years at the Opera Company of Philadelphia in the late seventies. So I'm fully a few years behind those formative moments. It's great to talk to you.
Ann Farris: Thank you. I'm happy to be here.
Marc A. Scorca: In your book, of course, you speak about Glynn Ross who is our founder. His idea, his energy brought it together. And I'd love to hear from you: what was Glynn like?
Ann Farris: Fire engine...best way to put it. He was always on the go. He always had ideas and he never stopped until he got what he wanted. He was determined to have an opera company; thought he would have one in San Francisco, but that didn't work out because the San Francisco Opera was front and center. But when he was in the war - his daughter told me this story - he was determined he would have it. And after the war was over, he found an opera company that was throwing out all their old drops and he shipped them all to San Francisco so that someday when he had an opera company, he would have scenery. That's Glynn: okay? So, then of course, he was a part - a major part - of the founding of the Seattle Opera. And I knew about the Seattle Opera, because I grew up in Vancouver, British Columbia, and in 1961 there was a world exposition in Seattle and the Seattle Opera had performances that happened there. So I'm assuming that was with Glynn, but I don't know that for sure. When I next ran into Glynn (I think this is correct) it was in the 70's. I worked for San Francisco Opera from '69 only to '71 and that was the formation time of OPERA America. And Glynn came to talk to Mr. Adler. Rumor had it that he and Mr. Adler were not on particularly good terms, because Mr. Adler was not happy that Glynn was trying to put together an opera company in San Francisco. But, however, he accepted an appointment from Glynn and we, as young staff, were all fascinated as to what would be the result, because Mr. Adler was very clear, always, what he felt. And lo and behold, Glynn stayed in Mr. Adler's office probably an hour, an hour and a half. Usually people who come: come and go, come and go. But if Mr. Adler is interested, then they stayed. So when it was done: the way Mr. Adler called his staff was with buzzers - he buzzed and you'd know whose buzzer (it was)... you know to show up. Right? So Richard Rudzinski was the director of artistic administration. I was administration; Richard was artistic administration. And I went in, and Mr. Adler said that Glynn has got the best idea ... and he said. "He thinks that all of the professional opera companies in this country should band together and have a unified voice and have an office in Washington DC." So we said, "Okay, why?" And he said, "Well, because the National Endowment for the Arts has now become a reality. The potential of raising funds for ourselves through the National Endowment for the Arts will only happen if we support the process of it." And what I realized, which is not in my book - this was the thing I'm sad I didn't get it in, but I didn't know it at the time: - when the National Endowment was founded, Roger Stevens was the first chairman. He came to San Francisco and a cocktail party happened for him, and Mr. Adler obviously was invited. So he went and he came back from the meeting and said to Herbert Scholder (who was our PR director), "We have an opportunity for some money, but it can't be for the company. It's going to be for my dream, which is to have a touring arm of the San Francisco Opera with young professional artists and the opportunity for them to have classes at the same time so they don't have to go to Europe. So: think up four or five ideas." So Herbert dutifully thought up four or five ideas. Mr. Adler looked through the ideas and said, "Go for that one." They got the money and that's the founding of Western Opera Theater.
Marc A. Scorca: My word, I had no idea that that's how it came to be.
Ann Farris: Yes. So he immediately got it. Okay. I have now got to do something for Roger Stevens, cause Roger Stevens did something for me. (You know Roger Stevens bought and sold the Empire State Building twice?)
Marc A. Scorca: Yes.
Ann Farris: I just love that story. Did you ever have a chance to meet him?
Marc A. Scorca: I never met him.
Ann Farris: Oh, he took me to lunch one time with John Mauceri because they were very upset that people were starting to use amplification in the opera houses and they thought it was awful. And what could the NEA do? And that's when I was running the National Endowment for the Arts opera musical theater program. So I had an opportunity to sit there with this man and he was so quiet and articulate and funny. Amazing man...So Mr. Adler was right on it and I remember saying clearly to him: "What's your (next) step?" And he said, "Well Glynn wants me to get Carol Fox (Chicago) and Julius Rudel (who was the head of New York City Opera) and Mr. Bing (of The Metropolitan Opera), to come together with me in a meeting to agree that the idea is sound because without the biggies, the small won't happen."
Marc A. Scorca: Because OPERA America was established with really the mid size and smaller companies. It didn't start out with the big companies.
Ann Farris: Oh, no, no: you're wrong there, because this is exactly what Glynn didn't want to happen. So Glynn got Bob Collinge, from the smaller companies to come to this meeting. The meeting Mr. Adler called was at the New York Philharmonic board rooms, so there would be no territorial imperatives - big deal in those days. And he invited Bob Collinge to attend and Julius showed up and Carol Fox showed up and Robert Herman showed up for the Met. And Mr. Adler really explained it. It was his job to explain it. Glynn, Mr. Adler said, was very quiet because this was the role when the top layer of opera companies were going to talk amongst themselves. There was one concern from The Met about the idea, and that was that Maria Rich from the Central Opera Service had a wonderful (what we would now call) archive...
Marc A. Scorca: Which is now housed at OPERA America.
Ann Farris: I heard that. That's just terrific.
Marc A. Scorca: We have all of her old files.
Ann Farris: Fantastic. That's really exciting because she worked so hard to put that together.
Marc A. Scorca: In another segment in our oral history, we should talk about the Central Opera Service because what Maria Rich did, almost single handedly, in tracking performances of operas around the world, is unbelievable. It's really an astonishing achievement.
Ann Farris: Indeed. And she did it with one little assistant.
Marc A. Scorca: I know. So there was a concern on The Met's part that somehow this new organization, OPERA America, would either step on the toes of - compete with - the Central Opera Service.
Ann Farris: That's correct. And so Mr. Adler said very clearly, as did Glynn that: "No, we aren't even going to get into that part of the business." Of course, guess what happened?...but many, many years later. And so immediately Bob Herman was able to feel confident to agree to the idea and OPERA America was born. Now I would say that Glynn came initially .... I started in May of 69. And so sometime during that summer, Glynn came for the initial meeting with Mr. Adler. And then we went through fall season. Mr. Adler then went to Europe (which he always did) to scrounge around for new singers and new ideas. So I would imagine that the meeting in New York happened about April of 1970.
Marc A. Scorca: Because the first OPERA America meeting in Seattle happened in 1970.
Ann Farris: That's correct. You know when?
Marc A. Scorca: I don't have the month.
Ann Farris: So I would bet it was probably... because I'm sure Mr. Adler would be about April. So you give or take whatever.
Marc A. Scorca: In the list of founding members of OPERA America: Chicago, The Met, San Francisco are not among them.
Ann Farris: You're kidding.
Marc A. Scorca: No. So there is a list of 20 founding members, 16 of which are existing today. And in our records, the Met and San Francisco and Chicago came on a year later.
Ann Farris: Now isn't that bizarre?
Marc A. Scorca: As official members.
Ann Farris: Huh? It surprises me, but I mean, there you go. Well then you have more information than I do.
Marc A. Scorca: It's from the files...
Ann Farris: It has to be correct.
Marc A. Scorca: No. It doesn't necessarily have to be correct, but that is what all of the records say. The two west coast companies that are considered founding members are Seattle and San Diego.
Ann Farris: Right. Of course. Walter Herbert.
Marc A. Scorca: Yup. So the first, if you will, administrator for this new Central Opera Service was David Baber, but he was situated in the offices of Baltimore Opera.
Ann Farris: Right.
Marc A. Scorca: And Bob Collinge was the first board president.
Ann Farris: Right.
Marc A. Scorca: I understand that he was quite a character, but I never met him. Tell me a little bit about Bob Collinge.
Ann Farris: What I remember about him was that he was originally a school teacher, who absolutely loved opera. And had a personality that... anybody who ran into Bob Collinge liked him and trusted him, and he was able to realize what he said he was going to accomplish. So there was a great deal of respect for him and he had a very famous singer on...
Marc A. Scorca: Rosa Ponselle
Ann Farris: That's right. ...who was kind of a guiding light (from his point of view) of the art. So she was kind of backing him up and he was the aggressive young man. I met him in the early seventies, and he was probably 40, 40-whatever. Now I did not know that David Baber was originally in Baltimore because when I came along, which was in '74, OPERA America had an office in Washington on Vermont Avenue, and he operated for a while out of there before he went off to Washington Opera.
Marc A. Scorca: Yes. That's what I understand. And that, because there was no money at the very beginning, the first sort of administrative space was in the offices of Baltimore Opera before there were enough dues payments in the bank to be able to have an office in Washington.
Ann Farris: Makes sense.
Marc A. Scorca: David Baber. So David worked for OPERA America. And then went on to be the administrative director of the Washington Opera?
Ann Farris: Yeah. And I have no idea why he left. I had left the San Francisco Opera and so I was kind of out of touch of that world and I was just surprised when somebody said to me that he had gone because he had done one very successful thing for the business at hand and that was: he went to ... Carol Fox, Lyric Opera of Chicago; again Italian-born, loved Italian opera. And in fact, her company really ran like an Italian opera company... Brought all her scenery and costumes from Europe at that time and she was always having to pay duty. So one of her first requests of OPERA America (for David) was to find a way of not having to pay duty for a nonprofit. So at the same time as that was all happening, my former husband Robert Darling was doing a new opera for the San Francisco Opera: The Visit of the Old Lady, and we were in Europe buying costumes for that. The Visit of the Old Lady is during that play. And so we were in a small German town to buy costumes for the chorus, both men and women. And we had to buy two sets of costumes, one for nighttime and one for daytime. And so we went to what was the Woolworth's department store and we bought 60 hats for women and we bought two outfits for women and two outfits for men. And I said to Robert, "I think you really need to explain to somebody there's a reason I'm not trying on any of these things." And he did because he spoke enough German. And he said, "I'm looking for train-man uniforms." And they said, "Oh, here's a name of somebody." And so then we went and we bought all these costumes from this man; packed it all up. I bought a very cheap suitcase and all the dresses went in an extra one for me. The hats went on my head and the rest was shipped. So, when we came through customs in New York, I said to Robert, "What am I going to do with all these hats?" He said, "Put them on your head." So we put them on my head and nobody said anything, and we got through. Okay. So the women's stuff came free. And then when I got to San Francisco, I called Mr. Adler and I said, "Okay, I'm back. Robert's not, but I've got the women's costumes. The men's ones are coming through in the next couple of days." And they were shipped. And he said, "Don't you pay duty." And I said, "Well, I'm doing my best." That very day there arrived a letter from OPERA America, which said, "From now on in, no clothing coming into the North America opera companies will pay duty," and they had the official letter. So I went down to the opera house, got the letter from OPERA America, and we went to the airport. This customs official looked at it, he said, "Are you sure this is for real?" I said, "I'm absolutely sure this is for real." And we got it through free. So David Baber as far as Carol Fox was concerned, could never do wrong. Amazing, isn't it?
Marc A. Scorca: Now, I knew Ardis Krainik very well. She was the first (by that point we use different terminology) chair of the board, but I never knew Carol Fox. So again, another legendary personality.
Ann Farris: Very definitely.
Marc A. Scorca: Clearly strong-willed; strong personality. You describe her in your book wonderfully with her black dresses and beautiful jewelry. What was she like?
Ann Farris: Bottom line? She was a lovely, lovely lady. Tough; very tough, very smart. Could see through anything and had very little patience with that which didn't go the way she thought it should go. And produced wonderful art. She had a couple of Italian men who were advisors for her. And one was Pino Donati and the other was the conductor ...(can't think of his name, but I'll get it for you)...who helped her in the process of producing, and made wonderful deals for her in Italy. So she was able to produce the work that she wanted to produce at not outrageous prices until she, of course, started building productions and then that's a whole different game. But, I know that my husband was doing Ballo for her and it was a new production, both scenery and rented costumes. We went to Florence to do the rental and the day we arrived, Carol called and said, "I have got the money for new costumes. So Robert, you are to stay in Florence and you are to design all these costumes and take them down to a place, Tirellis in Rome." So we stayed for two and a half weeks and he was under the gun, but it was an amazing time and I watched how this process worked. Fascinating. Mr. Donati...once we got to Rome... just guided us through the whole thing. Gorgeous, gorgeous home for the Tirelli center and it was kind of like...big open stairway and people running around everywhere and it was just very exciting.
Marc A. Scorca: That's fantastic. So Carol Fox. Now, Kurt Adler, another one of the titanic personalities of that era. And someone who was a hard negotiator, a demanding man. Good tastes, good ears. How was he like or different from Carol?
Ann Farris: What a wonderful question. Carol was a woman and Mr. Adler was a man, but Carol was a tiny bit less patient than Mr. Adler. But I mean only a tiny bit. Is this a good time to talk about the situation with the state arts agencies?
Marc A. Scorca: It's very interesting. I hadn't put that as a prompt but I'm happy to have it in here. And it is a fight that was finally put to rest just as I was coming on as head of OPERA America where opera companies wanted to have separate line items in state budgets because they were such cultural icons. And even in the very, very early days of my time at OPERA America, The Metropolitan Opera had to be dissuaded from trying to get a line item in the federal budget, so that our opera companies (and other major institutions) would play together through the public funding agencies and not try to go around them in order to get special line items. So it was a 20 year fight...
Ann Farris: Battle.
Marc A. Scorca: ...that finally was put to rest about 1990 and it went away. But you were there when the battle was raging?
Ann Farris: Yeah, well, I was there at the very beginning because I took over, and in order to learn my job, I needed to spend a fair amount of time at the National Endowment for the Arts. So I would go and I would wander around and I walked by this office and this man howled out at me: "Are you the opera lady?" I put my head in the door and I said, "Well, I don't know. What are you meaning?" And he said, "Get in here and sit down." This is the way they all operated in those days, right? So I got in there and sat down. He said, "There's war." I said, "There's war?" He said, "Yes." He said, "State arts agencies against opera managers." And I said, "Well, you know, it's a very expensive art form that we've got, and yes, we're of course looking for money." And he said, "But what they're doing is they have talked certain X, Y, and Z state legislators into line items. And then the legislators think that this is the only thing they have to do for the arts, and it's done." And I said: "Well, let me think on this. Let's see what we might do." I get back to my office and John Crosby's on the phone. And because of Robert having worked at the Santa Fe Opera for several years, John and I were friends. (I mean, I was the wife. It wasn't from a point of view of business). So I knew him and I knew his personality. And he said, "We have a real problem in New Mexico. We got an agreement with the New Mexico Arts Commission that we could have certain" - he never used the word line items, but - "we could have certain programs put into place where Santa Fe Opera would receive some money, and we've just been told this won't happen and we are furious." And I said, "Well, John, do you know, I was just about to call Bob Collinge to tell them what I found out." So I told him and he said, "Okay, let's host a meeting in Santa Fe this summer with state arts agencies, directors and their chairman and opera companies and their chairman, and let's hash it out." I said, "Fine." So I wrote a letter to the board and asked them if we could have permission to do this. They said yes. Then I went to the National Endowment for the Arts and set that up, as an idea. And they agreed with it. And actually the state arts agency director, Clark Mitzi was thrilled. He said, "Okay, here's the first go." And we had a good, good turnout. And I went to Carol Fox and I say, "Carol, we need you at this, because you speak a very clear point of view." And she said, "Ann, I do not do well in groups; I just get so impatient." And I said, "Never mind. You're going to do this." She said, "I will." That relationship that I had with her came because of my previous time just hanging out from a different point of view. I've always been grateful that I had this two years with just wandering around with him because I got to know the country and I got to know the personalities. So, the key was finding who was gonna be the host, leading the discussions. And we hired a guy who got a back problem so we couldn't continue with that. And, Peter Zeisler from Theater Communications Group agreed to do it. And Peter was right, because Peter was (as you know) a tough guy; very outspoken also, but in this instance not. And he did a really good job. So we were into the discussion and it was 'nyah nyah nee nyah nyah.' There was just these two points of view that were different and there was no conciliatory feeling at all. All of a sudden, Carol Fox just roared up and she literally - she didn't stand up - but she roared up and she just slapped her hand on the table and said, "I've had enough of this. Nobody's listening to each other. Nobody thinks about anything but themselves. There's no discussion." And she stormed out of the meeting and John Crosby - I'm sitting next to John - and he leans over and he said, "Ann, don't worry, they're all coming tonight to the theater, and I've got lots of libation for the party afterwards." And that's when some discussion started and we began the first level of it. And Clark Mitzi was very pleased with the result. But you know, it takes a long time. And when we take a look at the history of the development of these companies and the history of the development of the art form and the history of the development of the arts in the sixties to the two thousands, there were so many different points of view. So many. And so few trained people. I know because I started...I was so fortunate. I went to Yale and had the Yale Drama School and I got really trained on technical theater. So that's how I made my entrance into the business. And that has been at the core of my success because I could always tell when somebody wasn't telling the truth, because I know the truth. You can tell it, right?
Marc A. Scorca: You're so right that people did not get into opera management from a management point of view. They were singers or directors or they were experts in technical theater, but they weren't actual managers. Now when you talk about this meeting to find compromise among the opera companies and the state arts agencies. And finally the opera companies did come to understand the bigger picture...
Ann Farris: They did...
Marc A. Scorca: ...of what a public agency should do, could do and that they should get on board in supporting a public agency.
Ann Farris: Now: I'd like to stop here and to say to you, you get enormous credit for that step with them. Believe me, you have offered them the opportunity to grow. Now the people that you offered the opportunity to grow have all gone now, but you were a young Turk and you weren't afraid and you did it. And I was never afraid either. I always say what I felt and I know that's the way you have been, even though I don't know you very well, because we haven't any reason to know each other well, but I've watched what's happened and I've heard what other people have told me. So, when I look back at the '60's and '70's, there were so few of us around that had any kind of skill, because up until the '60's, there were touring companies from New York, period. And little amateur stuff all over the country, but not...and then the '60's happened and it started to blossom.
Marc A. Scorca: And everyone at the beginning was kind of making it up as they went along...
Ann Farris: Totally...
Marc A. Scorca: ...with these incredible personalities like Kurt Adler, Carol Fox, John Crosby: these pioneers who were blazing a trail.
Ann Farris: and Julius Rudel. We mustn't forget.
Marc A. Scorca: Absolutely. I'm so pleased to have gotten to know Julius well. But they had an energy and a vision and a determination that was without any refinement or science of management, but they had enough vision and determination to establish these great companies. Now you talk about the compromise between the state arts agencies and the opera companies, but soon thereafter was an even greater achievement of yours, which was bringing together the leaders of the League of American Orchestras and Theater Communications Group, OPERA America, some dance representatives to create the American Arts Alliance, which today we call the Performing Arts Alliance, but the American Arts Alliance as an agent for arts advocacy across discipline. How did that come to be?
Ann Farris:Well, I can tell you: I think a little bit about my background would be helpful. I grew up in a political family. My grandfather became a senator the day I was born. Well before that, he was a lawyer by business. But before that he'd been in the British Columbia legislature and had a portfolio - a legal portfolio of some sort. I'm not exactly sure what the title was. But then he became a senator. So I learned the political discipline. We lived in British Columbia: 300,000 people, but their house was the center of political discussion. And so anytime you were there, you were more than welcomed. You could sit and listen and if you had a point of view, speak up. And so there were about seven of us who were young and we grew up in that. And I knew how the Canadian government was set up because my grandfather taught us all. Now when I get to Washington, I didn't have a sense. I had no American history: period. And it was all British-based. And so I started wandering the agency and Livingston Biddle took me under his arm and taught me how to navigate Washington and how to navigate the Hill. And out of that I became very close to the staffs of both the Appropriations Committee and the Committee that authorizes the Endowment. And the Appropriations Committee staff: we got along very well. But the other one was kind of a little bit nervous about me. Along came Gretchen Ralph, who was a board member of the Syracuse Symphony and she had been very, very effective...(she was about 10 years older than me, I would guess)... as a lobbyist for the arts with the state. And so the American Symphony Orchestra League hired her and she came down as the lobbyist for the American Symphony Orchestra League. And that was it. That was all that was in Washington that was working on the arts. Except for...I don't know what the name of it was. It had nothing to do with any organization, but it was a do-gooder organization out of New York that... maybe Hugh Southern can remember what the name. Any case, we went through a reestablishment of the agency. And not long after that, Greg Fosco who was on that staff called me and said, "Please come; I have to have a meeting with you." And he said "You and Gretchen Ralph do not speak for the professional arts in this country." I said, "You're right. We only have two points of view." And he said, "That has to change because we cannot carry it for you. This has to change and it has to change now." Hmm. Okay. So I had wonderful John Crosby as my board president, so I just went right back to him on the phone and I said, "Hey, guess what's happened?" He said, "Interestingly enough, Peter Zeisler yesterday said the same thing to me." So he asked me to write to our board again; say we want to have a meeting. John's recommending this of the directors of large organizations, but symphony, opera, theater, dance, art museums for sure. And I'll host it in Santa Fe. And go to Nancy Hanks, make sure that this is all appropriate, blah, blah, blah. So I did. I did all of that and we got to go everywhere we went and the staff up on the Hill said, we'll definitely be there. So fine. It was one of the hardest things I had to do, because the American Symphony Orchestra League was dead set against it. They did not want to lose their power.
Marc A. Scorca: If not lose their power, not dilute their power.
Ann Farris: ...dilute...on the Hill. That's a better way to put it; a much better way to put it. So they weren't cooperative. The dance world was just, you know, all over the world. So I went to the Ford Foundation and got wonderful support from McNeil Lowry...and I sat down with him and he just said, "Okay. They have no idea what you're talking about, but I'm going to tell them and I'll pick the groups that I think you should talk to and let's get it going." So I went to Barbara (Weisberger) at the Philadelphia Ballet and I asked her if she would come and she said, "Oh, Max told me all about it and yes, I will." And so I got the dance world in and I went to the museum world and they just weren't going to do it. And I had the problem with the symphony world. So Carol Fox again to the rescue. I suddenly thought John Edwards from the Symphony in Chicago is the daddy of the symphony world.
Marc A. Scorca: He really was. He was the dean of American symphony managers.
Ann Farris: Absolutely. So I said, "Can I call Carol? Can I come tomorrow on the plane and I'll bring you materials, I have something I want to tell you." So I went and I sat down with she and Ardis in their black dresses and their jewelry and I explained the whole thing to them. I gave them all the material and Carol said, "Yeah, sure, I'll do it and I'll take them to lunch maybe this week, if not next." And she changed it. So that all of a sudden, the Symphony League agreed. Still, I didn't have the museums. I've been thinking about that a lot because you know I tried so many museums in Washington. No, no, no. We don't want anything to do with the performing arts. We have no idea. We have nothing that's common with the performing arts. So then I just decided, willy nilly, that I would ask a museum person, but in the science museums. So I went to someone, I don't even remember who it was. And I think Hugh Southern helped me find that name of that person. And he said "I'd love to come because I'd love to learn what this is all about." Peter Zeisler was furious with me. But it made the change that needed to happen. And so we had the meeting. Anne Murphy who was on staff, and Nancy Hanks came with Nancy and Florence Low... did you ever meet Florence Low?
Marc A. Scorca: No.
Ann Farris: And John Crosby and I.. John - beautiful - had set it out on one of the rehearsal stages so you looked out over the New Mexico terrain. We sat at the end of the table and we'd done the work and now it was them and the guy who hadn't been well now was well, and he negotiated this group brilliantly. And by the end we had agreement. And, yes, we had agreement and I thought: "Wow." You know this is a whole new step and growth pattern for the whole country in terms of the arts, because it meant that we were going to seriously get into lobbying. It meant that we were going to seriously teach our opera companies, our dance companies, et cetera. The responsibility that we have to, at the same time, support people who give us.
Marc A. Scorca: Because the National Endowment for the Arts is not allowed to lobby for its own budget allocation.
Ann Farris: That's right.
Marc A. Scorca: They need concerned citizens to lobby their elected officials to appropriate and allocate money for the agency.
Ann Farris: That's correct.
Marc A. Scorca: So this was very much at the beginning where the agency was fairly new. It had been growing, but for it to really grow more and to be taken seriously, it needed citizen action. And the American Arts Alliance brought together the performing arts and, for a long time, art museums.
Ann Farris: That's right. Are they still part of it?
Marc A. Scorca: No, that's why it's now called the Performing Arts Alliance because the art museums departed, and they now work on their own. And we have so many more organizations in the Performing Arts Alliance. But this was a very, very important moment. And of course, Anne Murphy became the first executive director.
Ann Farris: No.
Marc A. Scorca: Aha, who was the first executive director?
Ann Farris: Jim Backus.
Marc A. Scorca: Oh my goodness. That's a name - I remember the name. I never knew him.
Ann Farris: Yeah, he was head of the Baltimore Arts Alliance; political, with the state.
Marc A. Scorca: Maryland, yeah.
Ann Farris: And he and Fraser Baron. Okay? So he hired Fraser Baron. I would say Jim lasted maybe a year and a half and there was an incident that is never talked about and Jim was out, and Anne Murphy was in.
Marc A. Scorca: So Anne was the second executive director.
Ann Farris: Yes.
Marc A. Scorca: And of course when I arrived at OPERA America, Anne was still executive director and I worked with her for a number of years until she retired from the alliance.
Ann Farris: Yes. Yes. Very capable woman.
Marc A. Scorca: Oh, absolutely.
Ann Farris: I mean talk about capable, my goodness
Marc A. Scorca: And she could charm the chrome off a car bumper. She was so articulate and persuasive.
Ann Farris: Yes, she was.
Marc A. Scorca: So we've talked about Bob Collinge, David Baber, Glynn, Mr. Adler. I'm always amazed that John Crosby could be so active at OPERA America, run the Santa Fe Opera, at the same time that he was president of the Manhattan School of Music.
Ann Farris: And that was when I was with him; I mean when I was with OPERA America. John was a conceptualizer. He got it just like that. And that's why it was so much fun to work with him because he would...I remember the time that it was clear that the dues had to be raised for OPERA America and he and Michael Bronson in New York sat down for about four or five days and came up with all sorts of configurations of the way to do it. And they figured out the political issues. And then they called me up to New York and they said, "Okay, here's our ideas," and we all talked about it. And then John said, "Okay, now I'm ready to present this", because it was going to be at the board meeting. I don't remember which one. And it was done so brilliantly that nobody even questioned it.
Marc A. Scorca: I enjoyed reading in your book that the big companies in the membership at that time were companies with budgets of $1 million or more. And big companies today have bigger budgets than that. I enjoyed seeing that. As you were talking...it wasn't on my list of prompts for you because OPERA America absorbed the resources of the Central Opera Service in 1990, only a few months after I started at OPERA America.
Ann Farris: So that's almost 20 years after it was...
Marc A. Scorca: Yup. This was in 1990, just right in the fall of 1990 and the Metropolitan Opera National Council, which was actually the proprietor of the Central Opera Service, just let Maria Rich know it was done. And we took all of the library, all of the files and have built OPERA America's research capacity based on the pattern that Maria had established with the Central Opera Service. But it was at the same time, only about six months earlier, that we had absorbed the resources of the National Opera Institute.
Ann Farris: Oh yes. I'm glad to hear that.
Marc A. Scorca: ...and The National Opera Institute, founded by Roger Stevens, only a year or two before OPERA America began. But the National Opera Institute was kind of a think tank: thinking about new opera and having symposia. I remember one of the first things I did as a youngster in the field was to go to an NOI symposium about new opera, and it was led by John Ludwig.
Ann Farris: That's right.
Marc A. Scorca: ...and John Ludwig was a good colleague of Ed Corn. And I remember getting to know John some, but tell me a little bit about John and the National Opera Institute.
Ann Farris: Okay. So what I know about it is, because when I was with Mr. Adler, Mr. Adler said to me, "I have been invited by Roger Stevens," (Roger put that together) "to join an organization called the NOI (National Opera Institute) because he wants to have an opportunity for donors and the doers (meaning general directors or whoever they choose) to sit down and talk about what are the issues in opera. And so it isn't a fundraising" ... (I mean, I'm sure it was)...but ostensibly it was a discussion group. And it was centered in Washington and the Washington Opera for some reason.
Marc A. Scorca: It was, and I think in the Kennedy Center,
Ann Farris: Yes. It wasn't part of the Washington Opera. The Washington Opera was there, but it was ... so now John Ludwig I knew, because I went to Yale with him. He and Wesley Balk and I were in the same year.
Marc A. Scorca: I did not realize that.
Ann Farris: Yes. And so our careers kept doing this all along. And John was a thinker and an organizer. And that's what he was always interested in. And he was always interested in discovering how to move things forward. Very laid back and an intellectual sort. Quite different from me; our personalities were very different. He went through several careers. He founded, well what is now The Minnesota Opera.
Marc A. Scorca: Right. It was The Center Opera at the Walker Arts Center.
Ann Farris: That's right. ...with Wesley Balk, and I think he ran that for about, well hang on, I can tell you: I went to Wolf Trap in 1974. So, 1973 John went to Wolf Trap and took over as the general director or whatever the title was. And then I went and worked for him there. So he was with Minnesota Opera probably for about 10 years as we both got out of Yale in '63. So that would kind of work. And he had a good experience with that Opera and then with Wolf Trap. And then he worked for Mr. Adler as an artistic person. Mr. Adler went through several artistic people. Richard Rudzinsky and I...well, I didn't last that long, but Richard Rudzinski lasted about four years. And, after that it was a revolving door. Willie Walters was there for two years, and then Christopher Hunt was there. Several people were there. But John did some fascinating work with NOI, because he was such a thinker and he brought together many different conferences. I don't remember the names of them, but it would probably be worth looking into the files to find out what they were. There was a wonderful Mrs. Gillespie...
Marc A. Scorca: Oh, Lee Gillespie, a very good friend of mine.
Ann Farris: Oh, is she alive still?
Marc A. Scorca: No, she passed away.
Ann Farris: Well, no, she was key.
Marc A. Scorca: Absolutely. And Hod Irvine. And Rudy Driscoll. Absolutely.
Ann Farris: Yes. Yes. But that was a very important organization for the concepts of opera and to how to move it forward. Which you're now taking on as a responsibility. And I don't mean you, but well...you because you're guiding the ideas, but you're making it happen.
Marc A. Scorca: It was at the time that I came to OPERA America in 1990, there had been this absorption of the resources of National Opera Institute. And then six months into my tenure, of the Central Opera Service. So across the board, the portfolios of those organizations were melded into OPERA America. And that began our growth as a service organization that spanned the spectrum from being an action-oriented think tank; to being a very practical organization that helps with management issues; to being one that was doing research the way the Central Opera Service did. So yes, indeed, it was this confluence of these three organizations in the early 1990's that sort of made the new OPERA America.
Ann Farris: And, important. And I think wonderful that they're not separate, but they're all as part of one. Because the diversity that we're dealing with and will continue to deal with, when we have the opportunity to have it cross every way. It's very, very exciting.
Marc A. Scorca: And I try to keep the three personalities alive: that I'm very happy to be having our 50th anniversary so we can remember and embrace some of the history that gives us the dimension to our work that we have.
Ann Farris: Yup.
Marc A. Scorca: This has been wonderful. I've had such a good time capturing some of these memories of yours. And I do not promise that I will not sit down with you again to capture some more, because you are the first person I speak to and I'm sure that I will accumulate stories when I talk to Michael Bronson or Richard Gaddes or so many other people, that there'll be more to check out with you. So I think I'm going to be back.
Ann Farris: Okay. That's fine. It's fun to do it.
Marc A. Scorca: Thank you so much.
Ann Farris: And thank you.