Audio
Published: 30 Sep 2022
An Oral History with Charles MacKay
On November 4th, 2019, arts administrator Charles MacKay sat down with OPERA America's President/CEO Marc A. Scorca for a conversation about opera and their life.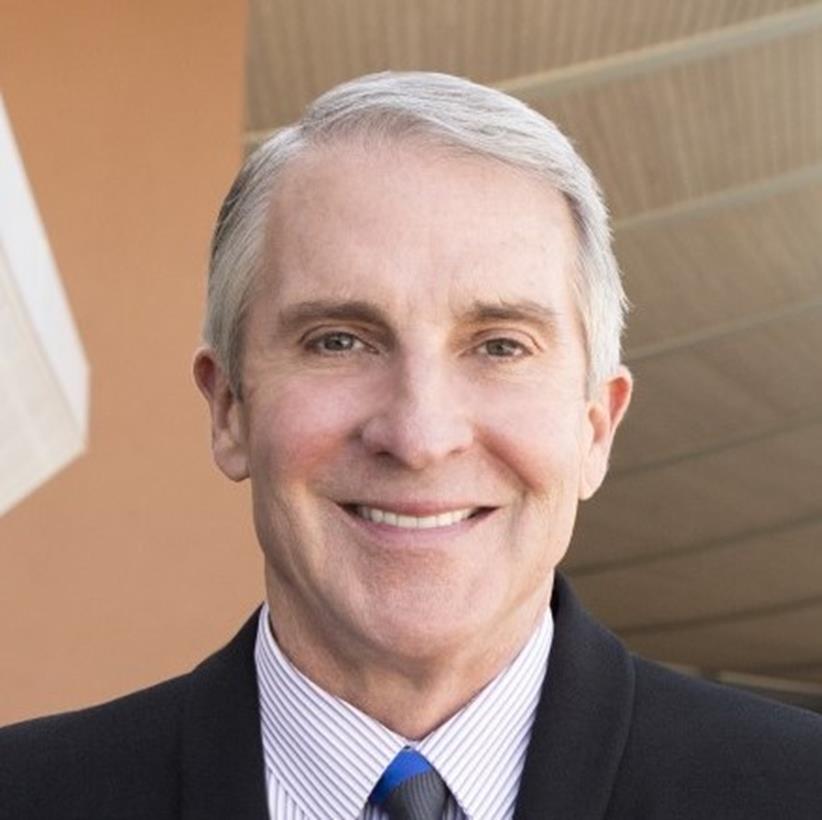 This interview was originally recorded on November 4th, 2019. 
The Oral History Project is supported by the Arthur F. and Alice E. Adams Charitable Foundation.
Charles MacKay, arts administrator
Charles MacKay's career in opera and arts administration spans more than 50 years, beginning with his first professional role as a musician in the Santa Fe Opera Orchestra, and he returned to serve as the company's third general director from 2008 to 2018. At Santa Fe Opera he commissioned five mainstage world premieres, including Jennifer Higdon's Cold Mountain in 2015 and Mason Bates' The (R)evolution of Steve Jobs in 2017. Prior to leading the Santa Fe Opera, Mr. MacKay spent 23 accomplished years as the General Director of Opera Theatre of Saint Louis. Mr. MacKay has two endowments in his honor, holds two honorary doctorate degrees, is the President of the Sullivan Foundation, and will be inducted into OPERA America's Hall of Fame in 2022.
Oral History Project
Discover the full collection of oral histories at the link below.
Transcript
Marc A. Scorca: So Charles MacKay, thank you so much for being a part of our 50th anniversary celebration as our honorary co-chairman, and we're very excited about that.
Charles MacKay: Thank you, Marc.
Marc A. Scorca: And of course, you've had one of the most distinguished careers in opera. I'd love to hear how you discovered opera. How did you find it or how did it find you?
Charles MacKay: Well, I think opera found me when I was in the womb actually, because my parents were big opera lovers. They were both very, very fine amateur singers and played opera recordings almost constantly. They listened to The Met broadcasts every Saturday. My father was a particularly fine singer and my mother played the piano for him and he sang all of the famous operatic arias and oratorio arias and so forth. So, I think those vibrations were with me practically from inception. And then continuing, when I was an infant, my sister Susan tells the story of lugging me around when I was a babe in arms, listening to opera. And so I think it is somehow recorded in my memory banks, going to the very beginning of my life. I went to my first opera when I was nine years old in Santa Fe. That was in 1959, and it was the first ever youth opera presented by the Santa Fe Opera. It was Die Fledermaus. And I was mesmerized from the very moment that the performance began. And I remember particularly being taken away by the sound of the orchestra; it was the first time I had heard an orchestra live, and (I) was fascinated to see the movement on stage, the lighting, the staging, the costumes and scenery and so forth: how this all came together. I went home that night and told my parents I had to have a recording of Die Fledermaus. And so they got me an LP and they got me my own little portable phonograph player, and I listened to that recording. I must've worn it out, I played it so many times. They were probably so sick of Die Fledermaus by that point. I can still see the record jacket. It was a pink color and it was from the Vienna Volksoper and not famous singers or anything. But the first question I asked was: "When can we go back to the opera?" And so my parents would take me to one or two operas a year in Santa Fe each summer and then I also went to the youth nights. And I remember my parents were quite scandalized by some of the operas that were selected as youth operas in that time: Joan of Arc at the Stake, Honegger. We saw Salome, which the 8 and 10 year olds in the audience loved, especially when the head came up at the end. We didn't necessarily understand all of the subtleties of the text, I don't think. But I also saw The Rake's Progress - I wasn't even a teenager, I don't think. And so I was exposed to a broad range of repertory from a very early age. And my first direct involvement with the Santa Fe Opera was when I was 13 years old, and I was a volunteer parking attendant. And the reward for providing those services was that we were allowed to stand in the back of the theater and watch the performance. Well, most of the other kids I think were out in the parking lot, smoking cigarettes or something, but I relished the opportunity to see the performances. And of course, this was in the original theater at the Santa Fe Opera, which was a much more intimate space.
Marc A. Scorca: And that's the one that burned.
Charles MacKay: Yes. It burned to the ground in 1967. And how vividly I remember that day. When my father came and woke me up and said, "Son, the Santa Fe Opera burned to the ground last night. You need to come and listen to the radio to hear the news." And of course we were all terribly upset and distraught with this, but John Crosby, founder of the Santa Fe Opera, in his incredibly enterprising way, organized things so that the season could be continued uninterrupted at Sweeney Gymnasium: that was the high school gymnasium. And he mobilized the whole company to building platforms and kind of make-shift scenery.
Marc A. Scorca: So when in the calendar year did the theater burn?
Charles MacKay: It burned fairly early in the season. It was in late July, I believe.
Marc A. Scorca: So, mid season.
Charles MacKay: Mid season. Yes. It was following the American premiere of Hindemith's Cardillac. And the story is told that members of the company were at the opera ranch, which is down the hill from the theater site, and all feeling very happy and enthusiastic following the performance. And (they) looked up the hill and saw flames shooting into the air. And by that time, it was impossible to contain the fire and the theater burned to the ground.
Marc A. Scorca: Which means that original theater, which I never saw - I of course knew the next theater - that there was wood.
Charles MacKay: It was made of wood.
Marc A. Scorca: Because the current theater or the theater before this current theater seemed to me to be something you couldn't burn. It was just all cement.
Charles MacKay: Yes. The original theater was almost Japanese in feel because it was a wood structure. And of course that goes back to the fascinating story of the founding of the Santa Fe Opera, and how that theater came to be built, because John Crosby's parents, Laurence and Aileen Crosby, gave him the money to build the theater - in addition to buying all of the land. (It was) something like (I can't remember exactly) 3000 acres that they'd purchased and gave about 200 acres to this fledgling organization. The legal title of the entity was the Opera Association of New Mexico. John was an officer of the enterprise and of the board, and the Crosby Development Company, which built the theater. And so it very easily burned to the ground. And John almost immediately set about, not only to continue the season uninterrupted, but also to raise the money to rebuild the theater. I went to see performances at Sweeney Gymnasium. I remember seeing Salome. I saw The Barber of Seville and, I believe, The Marriage of Figaro that same season. And, in many ways, this news made headlines in newspapers all over the United States, and support started to pour in, in the form of $5 and $10 contributions for the rebuilding fund. Remarkably enough, the new theater opened in early July of 1968, which was my first season working for the Santa Fe Opera.
Marc A. Scorca: Which means that within one year of the fire, the theater had been rebuilt.
Charles MacKay: It was designed and engineered and built - and a much larger theater. The original seating capacity of that theater I think was something around 1,400 or 1,500. So it more than doubled the seating capacity of the original theater. And it also provided for a proper scene shop; and a small costume shop; and some practice rooms and so forth. The orchestra was on an elevator so that the pit could be raised to the stage level and so forth. And so in many ways, the fire in the summer of 1967 was a blessing for the company, and helped it to gain a larger national and international profile - and also to garner support from around the country.
Marc A. Scorca: And to be ready for your arrival on the scene as an arts administrator on the rise. It's a lovely coincidence: the arrival of Charles MacKay as an employee, and the readiness of the new theater.
Charles MacKay: And the story is that - and stop me if I'm going into too much detail - I was an aspiring French horn player at that time in my life, and I was in my senior year of high school in Santa Fe. And I decided that: - well because I was first chair in the All State Orchestra and I was first chair in the Santa Fe Symphony - by golly, I could play in the Santa Fe Opera Orchestra. Never mind that they were all professionals and I was a rank amateur. I was not even out of high school when I pestered the life out of John Crosby's secretary to grant me an audience with him. And so on one of his trips to Santa Fe in March of 1968 to check in on the progress of the rebuilding of the theater, I was granted a 15 minute interview. And so I took off from school. I wore my best Sunday suit. I drove my mother's Buick Roadmaster out to the opera and I sat in the library of the administrative offices and was summoned at one point. And I had my horn with me, and I took it out of the case and I was sitting there waiting and keeping the instrument warm, and so forth. And I was ushered up to Mr. Crosby's office. He was sitting there surrounded by stacks of paper, chain smoking, looking at me very squinty-eyed over the tops of his glasses. He gestured to me to take a seat and I looked at him and said, "I would like to play the first movement of the Mozart third horn concerto." And I think he was so astonished to have this kid, this teenager, walk in with an instrument and propose to play for him, that he sort of sat back and listened. I do remember the moment when ...(well, the horn is a long metal tube and you're blowing warm, moist air into it, which tends to accumulate. And so you have to empty the slides, lest it gurgle while you're playing)...I pulled out one of the slides and I was turning the instrument upside down to empty it. And all of a sudden, it went into slow motion and I'm watching a movie of myself emptying essentially my spit onto the carpet of the general director of the Santa Fe Opera. I wondered if that was a really good idea. But I gathered myself and I continued and finished the cadenza and got to the end of the first movement and then looked at him brightly and said, "Would you like to hear the second movement?" And he said, "That won't be necessary." And I said, "So I would like very much to play in the opera's orchestra if there's an opportunity, because I know how much you love the music of Richard Strauss and that he loved the French horn and wrote his pieces to include large forces of horns." And he said, "Well, I don't make those decisions. It may be that we need an extra, but you would have to audition for Bob Elworthy, the principal horn of the orchestra." And so I was ushered out of the office, and then started keeping close track, calling to see when does Mr. Elworthy arrive? And I was given an audition with the principal horn. I was just about to graduate from high school. I had a very good teacher by the way, a horn teacher in Santa Fe who prepared me for the audition and I'd memorized all of the famous operatic horn excerpts. And Mr. Elworthy invited me to come and play for him, and I sat down and he said, "Okay, play the opening of the third act of Tosca," (and this was all by memory) which I did. And then he said, "Okay, play the opening of Der Rosenkavalier," which I did. "Okay. How about the Fidelio overture," which I had memorized, "and the opening of Micaela's air from Carmen." A lot of the famous excerpts for horn. And I knew all of them. And he said, "Well, I think we could actually use you because we need an extra player for the offstage banda in Der Rosenkavalier this summer." And so he said, "Your main duties however, will be as orchestra assistant, which entails setting up the chairs in the orchestra pit, putting out the music, sweeping out the orchestra pit after every performance, and keeping track of all the music." And so that's how I got started at the Santa Fe Opera. I was known as the pit boy.
Marc A. Scorca: How remarkable. I've heard that story before in brief; it's wonderful to hear the detail of it. And that you did play in the offstage banda and made your debut in 1968 in the first season of the then new opera house. Now in those years, 1968: it's two years before the founding of OPERA America. And of course, that's before Glimmerglass or Opera Theatre of Saint Louis, or some of the other festivals that exist today. I guess Central City Opera existed at the time. But a summer festival was a more precious element of American opera in 1970. Were you were aware of Central City Opera or even Cincinnati and the tales out of the Cincinnati Zoo? Was that a part of your awareness as you were getting your feet wet at the Santa Fe Opera?
Charles MacKay: It was to the extent that I read reviews of those companies and festivals in Opera News magazine. And so I was somewhat aware of them. I avidly followed Opera News; knew the names of the famous singers and people who had appeared in Santa Fe, and I followed their careers and so forth. So I had some awareness of the larger world of opera and of course, certainly of The Metropolitan Opera. That was a sort of founding, or initial grounding influence for me to immerse myself in an awareness of opera and to follow it and to try to see as many operas as I could. And of course in Santa Fe, I had the opportunity to see not only standard fare, but also a lot of new work.
Marc A. Scorca: In your association with the Santa Fe Opera in those early years, you probably heard about OPERA America at some point in the early 1970's, because John Crosby was the second board president after Bob Collinge. So what wafted through the ether to you about this new organization called OPERA America?
Charles MacKay: Well, fast forward to some years after my 'debut season', when I was working for the Santa Fe Opera full-time, starting in 1971-72. My first administrative title was administrative assistant and fund drive clerk. But John was always giving me new assignments and I remember the summer when, (I think this was probably in the mid '70's, when he was president of OPERA America and was hosting a board meeting of OPERA America in Santa Fe), there were various activities that had to be organized. And so, I was sort of a gofer who was making sure that everyone had tickets; that the room was properly arranged for the meetings, and then going to the reception and meeting these famous people.
Marc A. Scorca: Sure, and when you're right out of college, they're important people coming to town.
Charles MacKay: Yes, absolutely. I mean, it was quite a colorful assembly of personages from the opera world.
Marc A. Scorca: Did you know Bob Collinge? Did you meet Robert Collinge?
Charles MacKay: Yes, I did. Well, I was acquainted with him; I can't say that I actually knew him. But, many of the famous names in opera at that time were assembled. And I remember the first time that I met Sarah Caldwell, for example. That was a fascinating encounter. I saw OPERA America really through a more social prism initially, and I had some grasp of what the organization was about, but I didn't really understand all of its operations.
Marc A. Scorca: You mentioned Mr. Crosby, Sarah Caldwell, and others you would have known in those years or become acquainted with. They were founders. And I'm personally fascinated by the founder energy because so many of the people who lead our opera companies today are seasoned professionals, who both formally and informally have studied arts administration, so they kind of know what to do. But a lot of these people were really making it up as they went along. And I mean that in a good sense. As you observe them or reflect on knowing them, what were those founders like?
Charles MacKay: Well, first of all, they were very, very kind and courteous to this kid who was hanging around on the edges of the meetings. They were very friendly. They seemed to be having a good time. I know that there was a lot of discussion about sharing of productions; ideas about repertory and so forth. Of course John, through my close association with him, was much involved in planning the activities for OPERA America. I think I was impressed by the seriousness of their attention and commitment to the art form and also the diverse range of companies represented. You must have a list of the founding members and who might've been on the board say in '74, '75, something like that. I have a dim recollection of it. I remember it as being a very fun and stimulating time. I remember that John Crosby got absolutely furious on a couple of occasions with some of his colleagues, who were on the board of OPERA America. But he was given to mood swings, so that wasn't unusual, actually. But some years later, of course, I joined the board of OPERA America. After my 10 years in Santa Fe from '68 to '78, I went to the Spoleto festival in 1979; was there for five years working closely with Gian Carlo Menotti and then was summoned to St. Louis to succeed Richard Gaddes (for the first time in my career) starting in 1984. And soon thereafter, I was elected to the board of OPERA America. And that was an absolutely fascinating experience for me. I think I probably wasn't ready to be on the board. I was a freshman general director, but it was a great opportunity for me and I loved getting to know people. I have such vivid memories of Ardis Krainik and I know some of the colorful people who were involved at that point.
Marc A. Scorca: It's interesting that you mentioned Richard Gaddes, another founder - that your early years in the field were these years of company formation and cities that didn't, at the time, have their own opera companies, were establishing them. As I've said in my presentation, 70% of our member companies today have been established since 1970. Opera Theatre of Saint Louis is one, and Richard Gaddes, a founder of it after he'd been at the Santa Fe Opera.
Charles MacKay: And Menotti, founder of the Spoleto Festival. And so I have a career that was concentrated solely in the work of festivals. I never worked for a conventional opera company in my life. It's fascinating that Spoleto and the Santa Fe Opera were founded at almost exactly the same time.
Marc A. Scorca: What an interesting slant, if you will, on the industry because festivals have so many qualities that give them an advantage in terms of the intensity of activity and the concentration of repertoire. And of course the disadvantage of how hard it is to coordinate all of those moving pieces and then the invisibility when the season is over for eight or nine or ten months of the year. So, if you could roll the dice again, would you want to run a more conventional opera company with a standard season? Or do you feel festivals really are the advantage?
Charles MacKay: Well, for me, festivals were the right fit. I find it fascinating to consider the differences between festivals and other opera companies, because as you say, festivals have many advantages. But it's that old adage 'for every benefit there is a detriment'. These successful festivals have not only a distinctive approach to repertory or presentation, but also are in a unique and very attractive setting, which helps to draw the audience. Because festivals rarely can rely on the local and nearby audience. They need to be able to attract a national or international audience. And I think that premise puts a lot of pressure on the general director to formulate a repertory which is capable of drawing a festival audience on a consistent basis.
Marc A. Scorca: There's so much that comes up about that. I remember when I visited Opera Theatre of Saint Louis and although the out of town audience was a significant one, and especially the out of town media, a very significant element in the company's success...so the vast, vast majority of the audience for Opera Theatre was a St. Louis audience. So, was the out of town audience really a tipping point to success for Opera Theatre?
Charles MacKay: Very much so. I think that the St. Louis audience really sat up and took note when they saw that people were coming from around the country and that the work that was being presented was important enough to draw a national audience and national press. And patrons took tremendous pride in seeing the reviews in national and international publications. And I can remember many times when I was calling on corporate leaders in St. Louis and asking them to support the opera company, I would often hear the refrain that, 'Well, you know, I'm not really an opera expert and I'm not particularly an opera fan, but the fact that Opera Theatre is being reviewed in The New Yorker, in The New York Times, in The Wall Street Journal, in The London Times - is tremendously important. Our city doesn't get enough positive press, and yet Opera Theatre brings consistently very, very full-of-praise content to the articles that are written." Andrew Porter, bless his soul, very often wrote rhapsodically about St. Louis. The chamber of commerce just latched onto that and said how wonderful this is, that there's an organization that's attracting this kind of attention to our city. So, I think it is a very important component. In Santa Fe, the audience is roughly one half from New Mexico and one half from out of state. So there is much greater reliance in terms of ticket sales on the out of towners, if you will. But again, the press attention, which is shifting today - we know that coverage of the arts has diminished in the last decades in print media, while it has exploded in digital media. That is also a very important element.
Marc A. Scorca: Certainly the companies you worked for (all festivals) were notable for their repertoire variety. New work was very much a part of your life in Santa Fe and in St. Louis, as well as rarely performed operas from the inherited repertoire. And in a festival setting, it is easier to say to Mr. Smith that you may not have liked that opera, but next week, remember we have another one. So that the festival allows a more diverse repertoire to exist in dialogue with itself. And you're not just selling each opera one at a time, but are selling the entire festival experience. That must help with the repertoire.
Charles MacKay: Very much so. Although it has really changed over time because back in the day, in the mid to late '70's, when I was the box office manager in Santa Fe, I can remember rolling out the subscription renewal forms that would include all of the operas. And in those days we did more than five in a season. And it was almost automatic that subscribers would renew and take their same seats. There was a mix of repertory that included standard, rarely performed and new works. And people just accepted that as part of the regular diet. And now, it is much more kind of cherry picking and selecting individual titles, and gravitating away from the subscription content.
Marc A. Scorca: Even at the Santa Fe Opera?
Charles MacKay: Yes. But that said, there are still all manner of subscription plans: compose your own, and trios and quartets. And whatnot.
Marc A. Scorca: I've always thought that festivals too, have an advantage. If I've gotten myself to Cooperstown, I may as well see everything. If I've made it to Santa Fe, I'm going to see everything that they do. For the out of town visitor - that visitor being me - I don't think twice about what the titles are; I just go because I've made the journey.
Charles MacKay: Right. Well now in Santa Fe and I think to some extent, this is true in St Louis too, there is so much else going on during the season, in terms of chamber music and other artistic disciplines that weren't readily available in the '50's, '60's, '70's, and even '80's. And so it's a little bit different that people can plan a visit to the festival city and have a selection of opera, chamber music, recitals, visual arts, jazz, hiking,
Marc A. Scorca: And good restaurants.
Charles MacKay: Yes, absolutely. And beautiful scenery. Now the interesting thing about Menotti's approach was that he provided all of that under the umbrella of the festival. It had everything from dance, theater, opera, chamber music, visual arts. It was interesting - in the time when I was heavily involved in Charleston and Spoleto, Italy, that you had the feeling that the festival was sort of competing with itself sometimes: that there were almost too many offerings. But that the distinct offerings appealed to different audiences.
Marc A. Scorca: And it's true - if your success as an opera company is going to give rise to an entire cultural community, you may as well own the cultural community as opposed to letting other people. It's an interesting approach. Young artists: it's been another through line for you. The Santa Fe Opera apprentice program being among the original and most notable in the country. And then of course all of the young artist program activities in St. Louis. Is that an inheritance that you enjoyed, or is that a passion of yours: the young artists' development?
Charles MacKay: I would say it's definitely a passion of mine. I think it dates back to the very beginning of my career when I was able to observe at close range the activity of the apprentice program and the way that the young artists evolved and went from chorus to supporting roles to covering roles to singing minor roles to becoming major stars. When I was starting out in Santa Fe, Frederica von Stade was singing small roles in Santa Fe and elsewhere. And then of course became one of our superstars. And in fact, I performed on stage with her one time - I believe it was 1972 - in Don Giovanni. I was in the stage banda and she was singing Zerlina, a production conducted by Edo de Waart, who as fate would have it, would become my first chief conductor at the Santa Fe Opera. I think we did a tally at the time of my retirement, that in my career as a general director, I think something like there were 432 debuts by singers during my tenures in the two companies and some very prominent names. Susan Graham made her debut in St. Louis 31 years ago, singing Erika in Vanessa, and she was fresh out of the Manhattan School of Music. That production and her performance aroused such acclaim, that it really catapulted her career to stardom in a really extraordinary way. And she jokes about the fact that she auditioned for the apprentice program in Santa Fe repeatedly, but was never chosen. So she made her entrance to the Santa Fe opera as a principal artist, not as an apprentice.
Marc A. Scorca: I love those stories where in competitions or in auditions for young artists programs, some of the major artists of the day didn't succeed. And those are great stories.
Charles MacKay: Right. I think it's also been an underlying theme in my career: the development of administrative talent. I think back on my life in opera and how I was given a chance by John Crosby and by Menotti and by Richard Gaddes, who encouraged me to succeed him. And it gave me the awareness of how important it is to provide those opportunities for young people. And I'm happy to say that there are some people in our field, who worked with me early in their careers, administrators, who now have very prominent positions. Not just in opera but in other art forms as well.
Marc A. Scorca: When you look over the decades of your career, has the production of opera evolved a great deal? Were the early productions in Santa Fe (even in the new theater) simpler, more basic than they are today or at Opera Theatre of Saint Louis? Or is there some consistency of production style across the arc of your career?
Charles MacKay: I think there is consistency in the style of production. And largely that has been dictated by the physical constraints of the two theaters. (With) the Santa Fe theater being an outdoor theater, and kind of an unusual configuration, the scenery has to be constructed in a certain way (number one) so that it doesn't blow away if there's a big windstorm or rainstorm during a performance. So it has to be fairly solid. And in St. Louis, because it's a thrust stage with the audience seated three quarters around the stage, so most standard productions simply won't work in either place. So you have to devise an approach that will work and at the same time provide enough variation in terms of the style of production. But in terms of simplification, (I was thinking about this), that my first or second summer in Santa Fe, I remember I was drafted and recruited and given permission to leave the orchestra pit and my duties there, to go and help paint scenery, because there was a production of The Marriage of Figaro designed by Allen Charles Klein: a very beautiful, traditional, period production. But I was assigned to paint the spines of the books in the library for the third act with gold paint, that would all look very, very realistic for the Count's library. And again, the scenery was so heavy and cumbersome that you couldn't do The Marriage of Figaro in those days with only one intermission. There were three intermissions and it required moving a heavy bunch of scenery around on the stage and having a 20 or 30 or 40 minute intermission. So, The Marriage of Figaro lasted until 1:30 AM. I don't think audiences would stand for that today. We are all so mindful of our time and like to keep things moving along. And of course, one of the big innovations was the introduction of projections and how that has really revolutionized the approach to opera production in the last 10 to 15 years.
Marc A. Scorca: You mentioned what audience would stand for. And of course, as you know better than I, when I first started going to Santa Fe, the curtain time was always nine o'clock. And that's why a Marriage of Figaro would last until 1:30 in the morning. And then the curtain time was moved back to 8:30 and later in the season when it became dark enough so you could do lighting, it moved back to 8:00. These days I speak a lot about - the research tells us about - the audiences' desire for a complete experience, not just a performance. Where they want to be able to eat and enjoy wine and conversation with friends and family and go to the performance. And of course, both of your companies allowed for that expanded audience experience. In St. Louis particularly, the pre-performance lawn and the gardens that you brought to such beauty and the tent. And then in Santa Fe with the tailgating that goes on and now the new eating places around the campus. So long before it became a subject for an annual conference session, you and your companies were thinking about that expanded audience experience. By design? A strategy of both companies?
Charles MacKay: I'm not sure I would categorize it as 'strategy' necessarily, but I think it was simply a practical approach that it was useful to get the audience to the theater location as early as possible to avoid traffic jams and parking difficulties and so forth. So in order to do that, you had to provide an opportunity for people to eat and, of course, to drink. So that was something that I became even more focused on when I returned to Santa Fe as general director in 2008, having been in St. Louis as general director for 24 years. And I looked up a lot of my old friends who had been longtime donors and subscribers and said, "I hope so much that you'll come to my first season as general director. I would love to see you there." And I heard from a lot of these folks, "Well Charles dear, you know, we're getting up in years and we just can't do those late evenings anymore and the operas start so late." And then the people who lived in Albuquerque said, "By the time I would get home and get to bed, it would be two or three in the morning. And if I had to get up and work the next day, it was just impossible." So, I announced to my colleagues that we would be starting earlier. And I was told, "Well, that's absolutely impossible. We can't do that because it doesn't get dark in the summertime until 9:00 pm." And I said, "Well, we just have to speak to the directors and designers and tell them that we need to start earlier." And to my amazement, the directors and designers were on board from the very get go. I understood that it was necessary to preserve the lighting; the wonderful attributes of lighting that are so integral to productions of opera and that it would be different at the start of the evening if it was just twilight, but it can be used very effectively for productions, and the audiences I think genuinely have appreciated it. And also, there's another dimension which I love to the earlier starting times in Santa Fe, which by the way had been partly introduced by Richard Gaddes during his tenure as general director in Santa Fe. He moved the starting time up to 8:30 in August. I moved it up to 8:30 in July and to 8:00 PM in August. And when you're sitting in the theater and you can see the sunset and the darkness following the silhouette of the Jemez mountains in the distance, it is so beautiful. And I love the idea of having that sense of place, of knowing that we're in a gorgeous outdoor setting and this is unique to the world of opera. And so you sort of make that transition from your busy life or your vacation time in Santa Fe, and the lights are fading; the sun is setting; the orchestra is tuning and you are going into the world of Mozart or Strauss or Puccini.
Marc A. Scorca: What I love about your description is that your pre-performance arrival experience, both in St. Louis and in Santa Fe is also an aesthetic decision. It's not just about convenience. It's not about making the audience happy (just) but it is part of the aesthetic of the opera performance, is the pre-performance beauty.
Charles MacKay: Right. Absolutely. And in St. Louis, it is such a wonderful thing that people gather before the performance under the tent (or 'at the pavilion' as we say,) and that you see your fellow operagoers and your seat mates, and can enjoy this beautiful garden setting and have a nice meal and a glass of wine before you go to the opera. And then, what's great about St. Louis, and this hearkens back to Richard and the way that he established the company - that the operation continues - the tent activity continues after the performance: that the audience adjourns to the pavilion for a glass of wine. And the artists - unlike in most places where they get out of their makeup, get out of the costume that all they want to do is go home and relax - but in St. Louis, the artists really do take the time to get dressed in their sort of party clothes or civilian clothes and go to the tent and mingle with the audience. And I don't know that that happens so much anywhere else. Perhaps at Glimmerglass? And you do so much opera going around the country, you may know of other places where this occurs.
Marc A. Scorca: I would say my first exposure to it was certainly in St. Louis and the joy of the tent after performance. What a special expanded emotional event it was, as you savored the memory of the performance and the presence of enthusiastic audience members and then the artists whom you could applaud and go talk to. So I want to finish with a few career questions. So, you spent 24 years in St. Louis and in a way a lifetime in Santa Fe in different stages. These days we see young professionals moving from job to job. And here you've had two really primary affiliations. Are there benefits to longevity as a general director?
Charles MacKay: I think there are, but I have no other perspective to offer. For me, it was a great benefit. But I knew that it was time for me to move to the next step, after I would say about 20 years in St. Louis. And I never imagined that I would be there for that long. I thought it would be five or six years and then I would do something else. But it just seemed very natural. And I became so closely bonded to the company, to the city, to board members, to my wonderful colleagues there. Colin Graham, who was such a profound influence in my career: wonderful stage director, librettist, just a remarkable man, teacher. And I'm so grateful to have had the experience at the Spoleto Festival, and my five summers in Italy, working with Gian Carlo, because I think that gave me a perspective of American opera, which I wouldn't otherwise have had. Just the madness and mayhem of working in Italy, where I was always astounded in the office how people can be yelling and screaming at each other and slamming doors during the day...and then, the end of the day you'd stroll down the corso, and there they would be having a glass of wine and best of friends. I remember commenting on this to one of my Italian colleagues. And he said, "Oh, you crazy Americans. We act it all out. We get it all out and then we have a good time. And you just go to psychiatrists and deal with it all privately, whereas we're dealing with it in the workplace in real time." But that was a wonderful experience. But do you know Marc: people who are starting careers in opera or thinking about it often ask me what advice I would give. And they often say, "You must have known from the time you were just starting out that you would one day end up being the general director and you must have had your sights on that." And I always say, "I did not. I was just grateful to have a job in opera because I loved this art form so much, I wanted to be part of it. I wanted to make my life in opera." And I never had any kind of a blueprint or plan for how my career would evolve. It just sort of happened that opportunities arose and I took them. And I think it was a great gift for me that John Crosby allowed me to develop and gave me assignments that helped me to develop professionally; that it wasn't compartmentalized into any one particular area, because I did everything from marketing and development to artistic administration, to personnel management, and so forth. I mean, it's kind of remarkable that he trusted me, to give me all of these assignments, but my operating premise always was simply to do my assigned task as well as I could possibly do it. No matter how long it took. The rewards and satisfaction came from knowing that I had done my best, and it seems that that was rewarded progressively as I went through my career.
Marc A. Scorca: My last question, and you know that I've said this before: when I am sometimes sitting alone in my office looking out the window thinking, "Oh gosh, what do I do now?" - that I think about what would Ardis Krainik do, because she was the first head of board when I took over as president at OPERA America. And I also think of what would Charles MacKay do? Because some of your advice resonates so much and your style and decision-making process and diplomacy have always been a beacon for me. Who were your reference points? You've mentioned a lot of names; how have they contributed to your career. But when you thought about, 'what should I do now?' who are your reference points?
Charles MacKay: Well, of course, John Crosby, because he was my first and primary model for how to be a general director. I would say Richard Gaddes is also one of my models. I had the great opportunity to work with Ardis. And Menotti, I have to say, it was a great joy to work for a man who was so extraordinary: who was a composer, a librettist, a stage director, an impresario. Delightful, mad human being, who always - he could be very, very serious - but he also liked to have fun and to be amused. But interestingly, I think one of my models always was Rudolf Bing. I can't tell you how many times I read his memoir. When I was starting in my career, I was absolutely fascinated by it. It's A Thousand Nights at the Opera. And telling this story of this very sophisticated European man coming to The Metropolitan (Opera) and being confronted with all of these complex problems of the facility; and unions; and a really cumbersome subscription plan and so forth; an aging chorus. And how he went about addressing a lot of these problems, which he wrote about...I find to be quite fascinating. And I always hearken back to something that he said in the book, which was 'there is no artistic decision which is not also a financial decision; there is no financial decision, which is not also an artistic decision'. And we are all so keen to maintain balanced budgets, that I think this is a very key principal that we need to remember. Just his wonderful humor. He could be absolutely incredibly harsh in his criticism of people, and yet with incredible wit, at the same time. But the obstacles that he encountered in moving The Met to Lincoln Center and opening to the company. And the declines and falls in subscription during his time and how he approached that. And I always was fascinated by the information that, whenever the attendance was down and he didn't know what to do to boost attendance, that his approach, which worked a number of times, was to lower ticket prices. And I think about that today: that would be unheard of for us to ever consider anything like that. And yet it was a risk that he took to believe that it was better to have a full house with people paying less than to have a half empty house with people paying a lot of money for their seats or believing that it was a very high ticket price. I'm not sure that principal applies today, but I'm fascinated by it. I do encourage people to read that book, because I think it's still important and valid today for opera managers.
Marc A. Scorca: Well, Charles, it's been fantastic to have this time with you and we could go on, but I want to stay within my promised time frame, and just say thank you for being a part of OPERA America; for being a part of my life and for giving us the benefit of your thoughts today for our oral history.
Charles MacKay: Well thank you, Marc, for being such an extraordinary leader for our field. That you are such a beacon for people around the country; for companies large and small, and the fact that you are always accessible and friendly, and are so keen in terms of your ability to analyze and figure things out. I just salute you and thank you with all my heart for the work that you have done on behalf of opera and on behalf of OPERA America.
Marc A. Scorca: Thank you, Charles. I appreciate that.