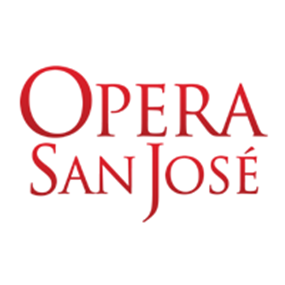 Opera San José
Opera San José is dedicated to maintaining a resident company of opera singers with whom we present compelling, professional opera performances, while creating and providing cultural and educational programs that both enrich the opera-going experience and encourage future generations of artists and audiences. Opera San José also provides technical assistance to other organizations.
Background
Founded in 1984, Opera San José is unique in that it is the only year-long resident opera company in the nation. Members of the resident company form the core of the artistic staff for main-stage productions as well as educational programs.
To achieve this mission, Opera San José will:
Maintain a professional, fiscally responsible opera company of artistic excellence for San José and its environs;
Discover, retain and develop outstanding, emerging professional singers;
Provide these singers with repeated performance opportunities;
Develop, entertain, and educate audiences from the extended community.
| Name | Title |
| --- | --- |
| Shawna Lucey | General Director |
| Noritaka Okada | Individual Giving Manager |
| Andrew Elsesser | Artistic Projects Administrator |
| Catherine Wagner | Human Resources Manager |
| Veronika Agranov-Dafoe | Music Staff Head |
| Christopher Ray | Assistant Music Director |
| Joseph Marcheso | Music Director, Principal Conductor |
| Pamela Sevilla | Interim Director of Marketing |
| James Williams | Managing Director: Finance & Admin / CFO |
| Monica Thakkar | Managing Director: Artistic Operations |
| Claire Padien-Havens | Managing Director: Institutional Strategy |
| Alyssa Oania | Costume Director |
| John Draginoff | Technical Director |
Load more